No subject at Wine School has provoked more interesting conversation than Chinon, a red wine from the Loire Valley of France based on the cabernet franc grape. The questions raised go directly to the mysteries that make wine so enchanting, yet can also make it seem so daunting.How can different Chinons share so many characteristics yet remain distinct? How can a single Chinon seem on Wednesday to be a completely different wine than it was on Monday? Why is it that a well-chosen wine can make a whole meal better and a poor match ruin everything? (That, I suggest, may be an issue of state of mind.)How, in fact, can a humble beverage raise issues of geology, biology, psychology, commerce and, yes, even spirituality?At Wine School, we revel in this spirit of inquiry. We believe that good wines pose questions, and that considering those questions deepens the pleasures by adding dimension to a wine's range of expression.We acknowledge that the joy in wine can be as simple as drinking it, no questions asked, just as one can lose oneself in a movie. Yet aside from the fundamental pleasures of aromas and flavors, and that warm, modestly intoxicating glow, examining a wine more deeply can yield a deeper experience. All you have to do is pay attention to the wine and your response to it.Here's how Wine School works: Each month I pick a genre of wine to examine and suggest several good examples. You buy a bottle and drink it in a relaxed, natural setting with food, family or friends, keeping close track of your impressions: How does it smell and taste? How does it feel in the mouth? How does it change in the glass, over minutes, hours, days? How does it go with the food? What did you like or dislike, and why?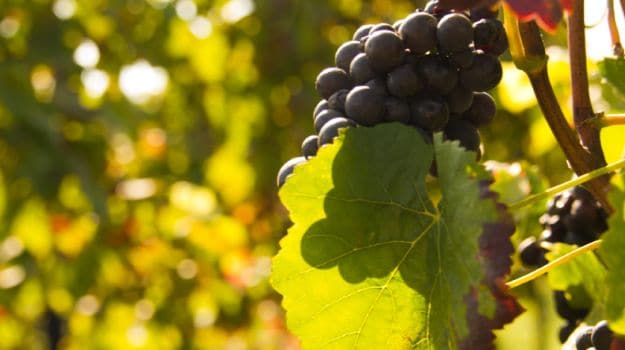 Image credit: Istock
The grapes are grown in different parts of Chinon, in different soils, and the methods of making the wine differ. All of this helps to explain why the wines vary, and why, counterintuitively, the younger wines may have seemed easier and more ready to drink than the oldest wine.Both the '13 Alliet and the '12 Joguet were made from grapes grown largely in sand-and-gravel soils. In Chinon, wines from these sorts of soils are relatively easygoing and are usually ready to be consumed on the early side. By contrast, the '10 Raffault grapes came from a limestone site, which generally means the wines will require more time to come around but have the potential for greater complexity. One reader, Colin Elliott, who lives in the Loire Valley, where he offers tours, pointed out the significance of the sites."A wide range of soil types results in wines which, while similar in their balance of fruit flavors and soft tannins, are noticeably different when grown on sand and gravel, tuffeau limestone, degraded limestone or clay soils," he wrote. "This is half the fun of the appellation, making it well worthwhile seeking out a range and trying them with different foods."Indeed, the Raffault seemed to have the most depth of the three but was also the least developed. It was gracefully structured and juicy, with great acidity, earthy minerality and flavors that could be described as red fruit, violets, licorice and herbs. But when paired with seared skirt steak, baked potato and sautéed kale, it closed up. Even so, I very much liked the wine, and it will get even better over the course of a decade.The '13 Alliet, although it will mature faster than the Raffault, is not necessarily intended for early drinking. It, too, had great acidity and minerality, with flavors of tart cherry and chewy tannins. After fermentation, it was aged in small oak barrels for a year before it was released, unlike the Raffault, which was aged in foudres, or large barrels, some of which may have been made out of chestnut, as was traditionally used in the region.The Raffault was also kept in barrels longer, two or three years, which gives the two wines very different textures. The Alliet seems finer and more tightly knit, like elegant silk, while the Raffault is more rustic, the material nubbier and looser. Nonetheless, the Raffault is the more structured, evidence of the limestone and the cellar practice.Meanwhile, the '12 Joguet is intended for early drinking, and it was the most ready of all these wines. It was fresh and earthy, with excellent acidity and fine minerality a bit like the Alliet, and delicious flavors of tart cherry and licorice.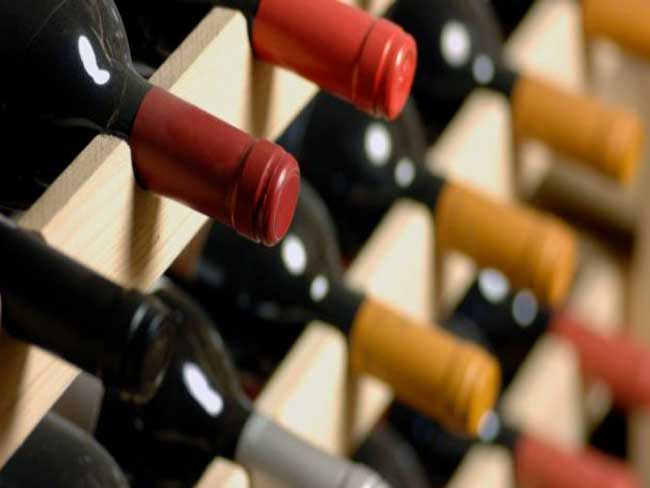 Image credit: Istock
Peter Bell, the winemaker at Fox Run Vineyards in the Finger Lakes region of New York, commented that many Finger Lakes winemakers were inspired by Loire cabernet francs but were often put off by a prevalence of brettanomyces, a spoilage yeast, which they frequently detect in the wines.He was not singling out these wines, and while I found a faint whiff of herbal funk on opening both the Raffault and the Alliet, it quickly disappeared. I should add that I am not put off by a small amount of brettanomyces, which can be found in wines from all over the world, not just the Loire. Two readers, Ali and Dan Barron, both of New York, noticed the initial funkiness of the Alliet, too, but it didn't seem to bother either.Many readers were able to taste more than one of these bottles and all noted the differences, although their preferences among the wines often depended on the accompanying food. Ali thought the Joguet was too fruity but loved the Alliet both with vegetable jalfrezi and tikka masala, and, the next day, with steamed mussels.Meanwhile, Dan loved the Joguet with flank steak but was not so enamored of the Alliet with braised lamb shanks. Cjmoore, of Eugene, Oregon, especially liked the Raffault with lamb chops and noted of the wines, "They did not assert themselves but rather supported and improved the food."This, I submit, is often the highest compliment you can pay a wine. Its reason for being is to go with food. These Chinons are not cocktail wines that you drink at a bar or on the deck watching a sunset. You could, but the synergy that comes by combining these wines with food and company can be almost magical.© 2015 The New York Times News Service
Trying one bottle is fine; trying more for comparison can be even more fun and enlightening. The three Chinons I recommended were the 2012 Charles Joguet Les Petites Roches, the 2013 Philippe Alliet Vieilles Vignes and the 2010 Olga Raffault Chinon Les Picasses. Although each is a Chinon, they differ significantly beyond their vintages.