Milk
is said to be a complete meal in itself. Apart from being rich in iron and calcium, it is full of essential minerals and vitamin-B, which give your body a boost of energy and also make your bones stronger. However, there are certain foods that we have been told shouldn't be paired with the drink. For example, pairing milk with citrusy foods like certain fruits is said to be bad in Ayurveda. But, what about drinking water after milk? Is that something that you should be avoiding, or is it just another myth that is waiting to be busted?
We're sure you must been cautioned by your mother or grandmother against drinking water right after drinking a cup of warm milk. The oft-repeated warning says that drinking water right after milk can disturb the stomach and cause digestive issues. But, is that really true? A lot many people are confused as to what are the good practices related to drinking milk and water. There are some beliefs that consider drinking water before milk as safe and after milk as harmful, and there are others that swim the other way.Also Read: What Is The Best Time To Drink Milk According To Ayurveda?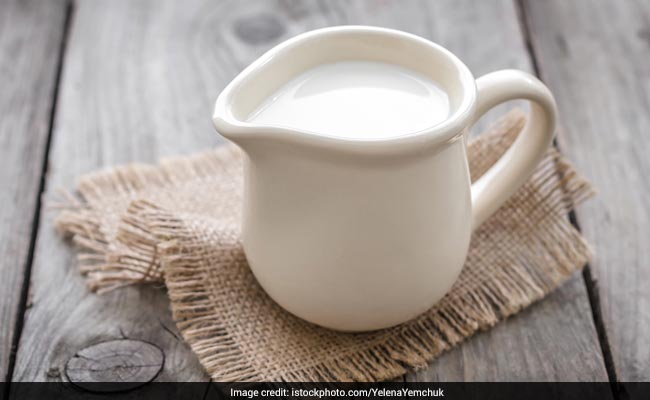 Drinking water right after milk is considered bad for the stomach.
So far, no scientific study or research conducted on which eating habit is safe and which one is harmful. However, a good number of people complain of stomach pain or uneasiness and heaviness, if they drink water after drinking milk. This may be due to the fact that drinking water after having milk slows down the metabolisation process of milk proteins, making the stomach acidic. This happens because now more stomach acid is produced to absorb and digest the same amount of milk, as the water had diluted the digestive juices. The problem is especially bad for people who have a sensitive stomach.
Also Read:
Have You Been Eating Bananas with Milk? You Must Read This
The same logic also applies to why drinking water right after food causes heaviness and a feeling of bloating. However, there is nothing that proves a long-term or any harmful effect of a glass of water after milk. It is also pertinent to mention that milk is made up of water mostly, with the additional fats and proteins thrown in. So, it can't hurt to drink water after that. However, if you are someone who has a history of digestive troubles, it's best to consult a trusted physician to figure out what is the best practice for you, in this regard.