We have come a long way from expecting our comedians to sport a certain look or body shape. There was a time, when their very physicality became an essential component for their 'humour'. India's favourite funnyman Kapil Sharma can be attributed as one of the face changers of the trend. All those who have followed Kapil from his early days in Television, can point the marked change in the comedian turned actor's look and
fitness
over the years. It was Kapil's super successful stint on Television and his recent foray into films made the foodie actor take his fitness seriously, but now the actor too has also begun enjoying the drill. His regular Instagram posts of him
weight training
or enjoying his Yoga sessions are the proof of the same.
Kapil with his body transformation and discipline has managed to vow many of his celebrity friends as well.
Kapil's close friend and actor Sunil Grover (who plays the popular character of Dr. Mashoor Gulati in 'The Kapil Sharma Show') posted a picture of Kapil involved in an intensive weights training with a caption "This is not funny dude. @KapilSharmaK9,"
This is not funny dude. @KapilSharmaK9pic.twitter.com/WL5QFslPUd

- Sunil Grover (@WhoSunilGrover) December 29, 2016
Actor Sonu Sood showed the sweetest gesture towards his friend when a few years back he offered Kapil some time with his personal trainer. This helped Kapil lose about 8 kgs. Kapil and Sonu are often seen discussing fitness whenever they get a chance to catch up.
Since then Kapil has also hired a nutritionist who has charted out a balanced diet for the comedy star. Prior to which, Kapil would often binge on chips and other snacks in the midst of the long jam-packed shoots. While shooting for his debut film Kis Kis Ko Pyaar Karun, Kapil would gorge on some of the unit food and then workout extra in the gym after pack-up. The over-exertion also had him injured once.
Kapil, a native from Amritsar, has often voiced his love for food, especially the ones signature to Amritsar. Tandoori Kulche, Matthi Chole, Kali dal cooked in Desi ghee and butter are some of Kapil's favourite relishes.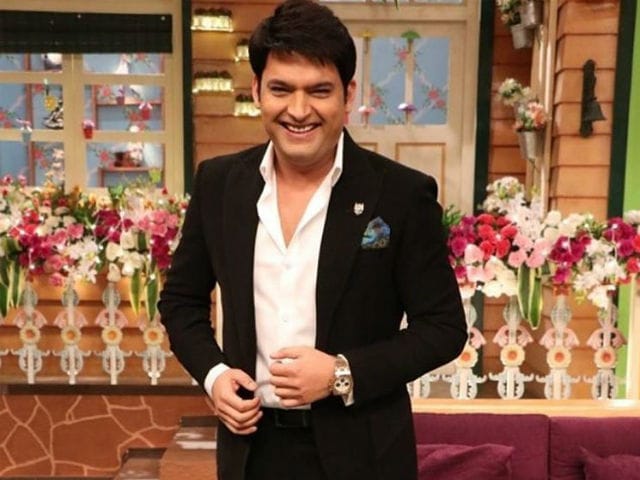 These indulgences aside, the comedian turned actor's regular diet is rich with proteins, carbs and vitamins. He tries to keep away from junk food. Brown bread toast, eggs, and lettuce is what is typical breakfast would look like along with fresh fruit juice. His meals consists of greens like boiled celery and broccoli, brown rice and dal.
For fitness, Kapil follows a strict routine. His mornings start with about an hour of yoga. Kapil has been very active on his social media handles, posting images of him trying out various asanas. Yoga lends the much needed calming effect on Kapil who is often working round the clock. Yoga is also one of the major reasons behind Kapil's drastic weight loss and refreshing youthful look. Kapil is also heavily into gymming, he starts with a round of warm up exercises and follows it with cardio and weights.
Kapil is currently hosting the super hit show The Kapil Sharma Show, and would be seen in his home production Firangi slated to release this year.