Image Credit: Instagram/katrinakaifShe's fierce, she's glamorous and there's a lot more to her than meets the
eye.
She's none other than the sensational, Katrina Kaif. Apart from starring in some big hits like Ek Tha Tiger and Jab Tak Hai Jaan, she's ready to take the Bollywood industry by storm with her latest flick Jagga Jasoos right around the corner.Her envious
toned
body is the result of years of hard work and dedication. Today, she's considered to be one of the
fittest
actors in the Bollywood industry. Her love for fitness is also reflected on her social feed, where one can catch a glimpse of her frequent and interesting workouts.
Her sculpted
body
in her recent movie Baar Baar Dekho with those envious abs made heads turn. But what is the secret behind the stars superb figure? At the trailer launch of Baar Baar Dekho she shared, "I gave up a lot of nice things in life. It is because I am a passionate about fitness and follow a disciplined routine." Her co-star in the movie, Sidharth Malhotra also revealed that Katrina is a fitness freak. "She is super dedicated to her diet and her
workout
routine," he admitted. Her Instagram feed shows her working out at odd hours of the day, even late at night if required. Pure dedication isn't it?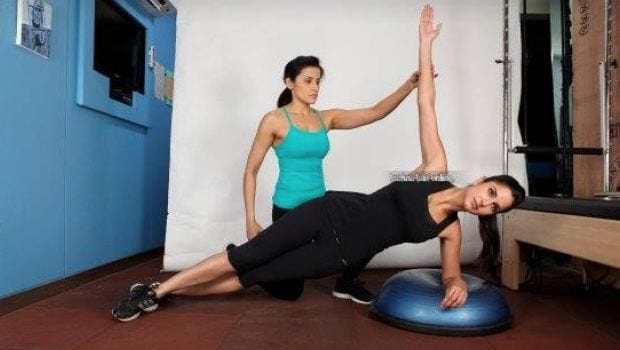 Try a mix of Pilates and cardio for abs
Katrina trains under celebrity fitness expert Yasmin Karachiwala. Her day to day fitness regime involves a combination of Pilates,
cardio
and functional training. Yoga is also a way of life for her. Apart from keeping her physically fit, it helps her attain mental peace. She also loves jogging and swimming and makes it a point to swim on a day when she skips going to the gym. Her perfectly ripped abs were a result of a combination of Pilates and cardio exercises.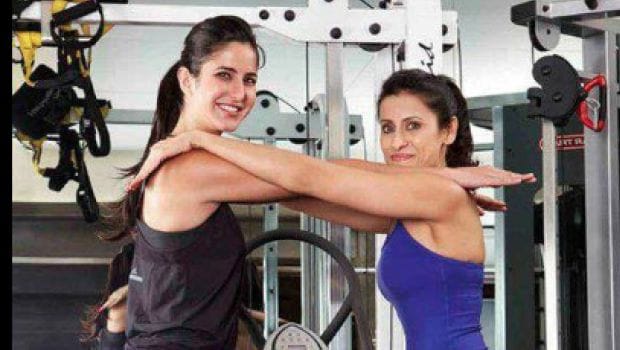 Katrina Kaif's Diet:
Switch to a high-protein and high-fiber diet
Katrina supports her fitness routine with a
healthy
diet. She does not propagate any particular diet. She believes in responding to the needs of her body and that is what has helped her up her fitness game. A
breakfast
of oats and fresh juices, lunch consisting of salads, rice and legumes and a regular dinner of dal and vegetables give her the much-needed energy through the day. Katrina avoids fried food and sugar and tries to consume foods that are low in carbohydrates. Her snacks usually include nuts and fresh fruits. All her meals include proteins and fibers. For her look in Baar Baar Dekho, she gave up salt and carbs. She believes in eating the right food in the right quantity and at the right time. Balance is essential and this is what Katrina abides by.