There is something mystical about the interiors of our country. A land that has weathered many centuries, seen kingdoms rise and fall, faced foreign rule and risen against it. It is a colourful land, vivid with memories and history seeped into its very soil. And in the interiors of the country, will you find the real India. The India one finds in big metropolitan cities may be glitzy but it lives under the shadow of
western influences.
The interiors are where you are reminded of the essence of our being, the ideologies where we come from and the roots to which we belong.Perhaps second only to Taj Mahal in its popularity, Khajuraho has always attracted tourists, domestic and foreign alike. It is perhaps the only town in the grossly undervalued Madhya Pradesh to shine on the tourist map. Khajuraho is synonymous with erotic sculptures that adorn the temples there. However, it is interesting to note that a mere 10% of the sculptures on these temples are erotic in nature. The others depict regular moments in life and gods and goddesses.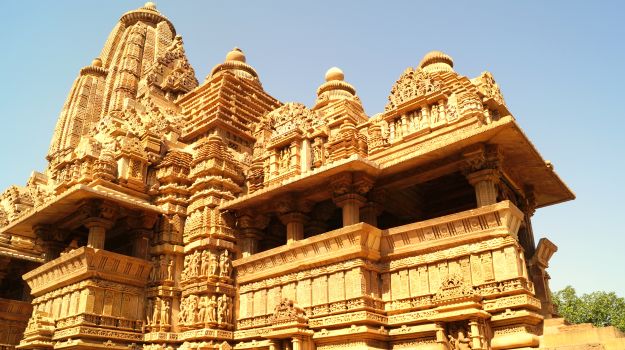 The Temples
A trip to the temples is a must of course, if you're in town. However, if you like architecture and history, you will find so much more here than one would expect. The temples are magnificent, grand and intricate. It is the only temple where one would see a wild boar, carved into a single rock, with gorgeous inscriptions all over it. Every temple has four roofs, each symbolising
dharma
,
kama, artha
and
moksha
. Only when you are done with your
dharma, kama
and
artha
can you achieve
moksha
. The reason behind making the erotic sculptures here is that you need to fulfill all your desires before you attain
moksha
.The sculptures are a thing of beauty. Delicate and intricate, the artists saw beauty in the human form. The curve of the waist, delicate ornaments and facial expressions make each carving unique and marvellous. There is one of a lady standing on one leg, trying to remove a thorn from under her foot. Another depicts a classroom where knowledge is being imparted. One can spend hours gazing at these and trying to unravel
the stories
being depicted in stone.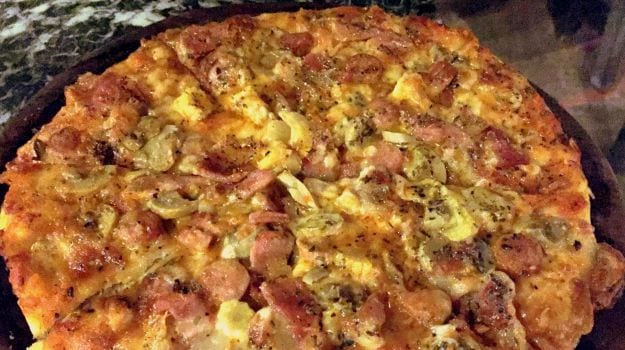 Where to Eat
One of the nicest places you can eat at, in Khajuraho, is
Raja's Café
, right opposite the Western Group of Temples. Started back in 1978 by two Swiss sisters, it is popular for its location (with enviable views of the temples) as well as its exceptional food. The
Grilled Chicken Breast
stuffed with spinach is to die for and
the pizzas
are baked in a wood-fired oven. The food makes no concessions for the fact that the café is located in a small town, it is as good as anything you will get across the country.If you are craving Indian food and want to try local flavours, head to the tourist department's
Hotel Jhankar
. The restaurant is a little dingy but the bar on the first floor is nice and bright. They offer an array of local specialities from Madhya Pradesh, both
vegetarian
and
non-vegetarian
.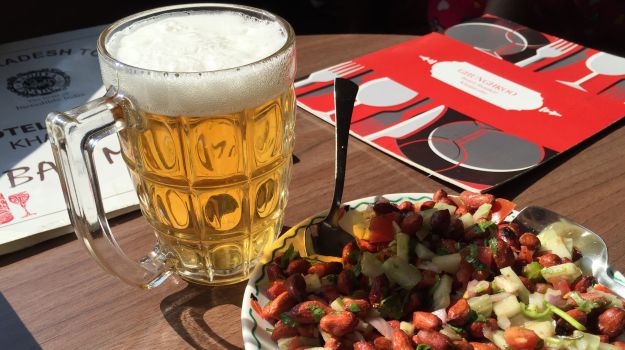 Bundeli Utsav
If you wish to glimpse the local way of living and culture in all its glory, it is a good idea to time your visit with the Bundeli Utsav. Held in Village Basari near Khajuraho, it showcases local sports like bullock cart race,
kabaddi, dangal
and others. It is a great way to experience village life, see the Bundeli culture that people here are so proud of and even witness folk dances like Diwari and Ravala amongst others. Local food from the area is showcased and you can sample flavours in their original form, without any fancy techniques or accompaniments. Rustic and real. The festival will be held this year from 17-20th February 2016.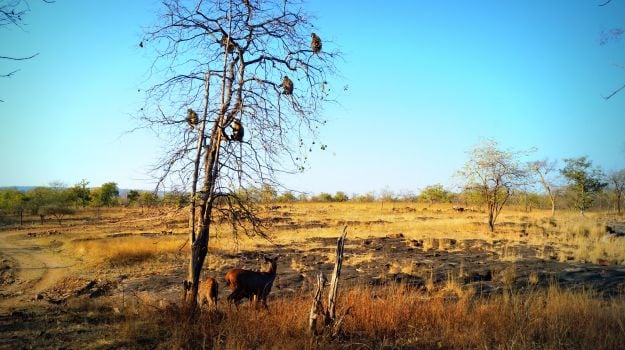 Panna National Park
A trip to Khajuraho is incomplete without a visit to Panna National Park nearby. Located only an hour away, it is the promise of wild-life sightings that pull in people. However, the terrain itself is stunning, a bush forest that reminds of similar ones in Africa. The park has a total of 32 tigers and more than double that number of leopards, thus sightings are common. Besides the cats, you can also spot spotted deer, sambars, wild boars, peacocks, langurs and many other animals.It is a good idea to club your safari with a stay at Ken Forest Lodge, 10 minutes away from the gates.
The treehouse lodge
is spread across 50 acres on the banks of the Ken River and run by the very affable Bhavna and her husband, Shyamendra Singh, grandson of Maharaja of Nagod. The tree house has been washed away twice in floods but built back with the same love and passion. The food here is homely and lip-smacking.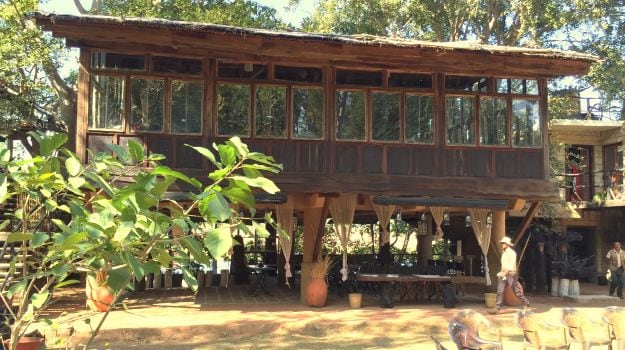 How to reach:
There is an overnight train to Khajuraho from Delhi. You could also take the Bhopal Shatabdi to Jhansi and cover the rest of the distance by road (2.5 hours). The drive from Delhi takes around 10 hours.
Where to stay:
Taj Chandela Hotel for access to the temples or Ken Forest Lodge if you wish to be one with nature.
When to go:
Summers in Khajuraho can be scorching hot. It is best visited between October and February.