Maharashtra Government Moves Supreme Court, Says Maggi Ban Should Stay
PTI | Updated: July 13, 2017 14:21 IST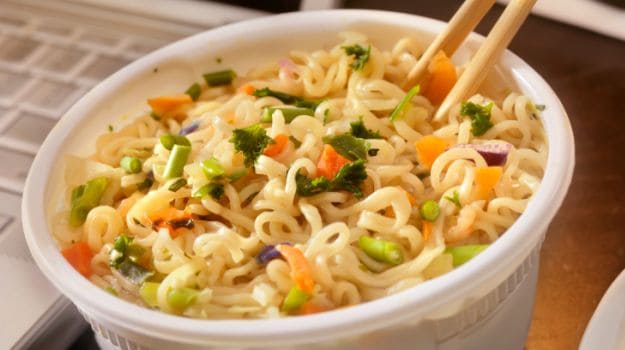 The Maharashtra government is going to file an appeal against the Bombay High Court's order to lift the ban on Maggi noodles, state food and civil supplies minister Girish Bapat announced recently.

"Sample reports received from government laboratories had mentioned lead traces. We imposed the ban to prevent any health problems for the consumers," Bapat said. After the court's order, Karnataka and Gujarat have revoked the ban on manufacture and sale of Nestle India's popular instant food brand.

The announcements by the two states came after the clean chit given by three government-approved laboratories to Maggi noodles, which was banned by central food regulator FSSAI and various state-level watchdogs in June due to high levels of lead and mislabeling regarding MSG (Monosodium Glutamate)

Food Safety and Standards Authority of India (FSSAI) had banned Maggi noodles saying it was "unsafe and hazardous" for consumption after finding lead levels beyond permissible limits, following which the company had withdrawn it from the market. Nestle India had then challenged the ban by FSSAI in
the Bombay High Court.
Few days ago, the front page of a leading daily had a clutter breaking advertisement from Nestle's stable today, bringing readers up to date on the Maggi Noodles ruling. It went on to reassure fans that they will be able to eat their favourite noodles soon.