A friend of a friend once wondered aloud why people from Manipur always talk about food. That person could not understand our obsession. It's true that food, perhaps like in some other communities, is an integral part of life in Manipur. So much so that food veers around every conversation. It's an ice breaker and often and funnily, what keeps a conversation going.
Imagine, someone asking you, "Have you had your meal?" and that too at the very first meeting. Of course, the question isn't as shallow as just about eating. It has a deeper implication. It is reflective of people's hospitable nature where they rarely allow anyone to go hungry, especially guests. If a guest lands up during meal time, it is expected that he or she will partake in the meal.
At the many poky pokphoms (make-shift shacks) - scattered in every nook and corner of Manipur, local ladies are busy preparing knick-knacks all through the day. What you see into their frying pan is snacks like Bora (pakodas), Aloo Saak (fried aloo), and Kanghou (fried chick pea with thyme and chillies) with black sugared tea, and there are people who can sit all day long and munch and munch and still go home to eat their meal. Yes, one never tires of eating.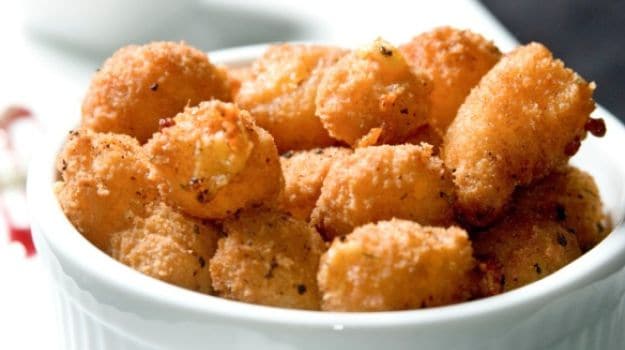 Flavour Rules
So, in Manipur, food on the table must be delicious, no matter the economic status. A tired farmer heading home must have his fish or meat. An office goer must rush home at the end of a long day to enjoy his or her fish curry with rice. And if not meat or fish, at least the greens must be cooked well to impart enough flavour. Yes, flavour is extremely important and this flavour by and large comes from local ingredients used. For instance, it could be ginger, garlic, a pinch of dry fermented fish or even dried meat.
Rice, the Centerpiece
With rice as a staple food, the cuisine of the people of Manipur differs from community to community. There are about 33 different tribes and each has its own distinct cuisine. The ethnic, religious and cultural background of the people influence what they eat. For instance, the Meiteis who practice Hinduism or Vaisnavism, stand out for various reasons as compared to that of the hill tribes.
The Meitei food is influenced by their faith or religion. They are by and large vegetarians who restrict their diet to healthy greens that are locally grown. Their consumption of non-vegetarian food is restricted only to fish and chicken. In all religious festivals and feasts, non-vegetarian is shunned and not even fish is served on such occasions. And of course, every dish is paired with boiled or steamed rice.
What's remarkable about the Meitei food is the precision it maintains. Usually in the Meitei society, professional cooks are engaged to preside over the kitchen affairs. Called bamons (Manipuri Brahmins), this particular sect are believed to be one of the higher ranking castes in Manipur. And it is their elevated status that qualifies them to be designated in the kitchen, which is the most sacred place in the house. And there are rituals that are followed while cooking and serving.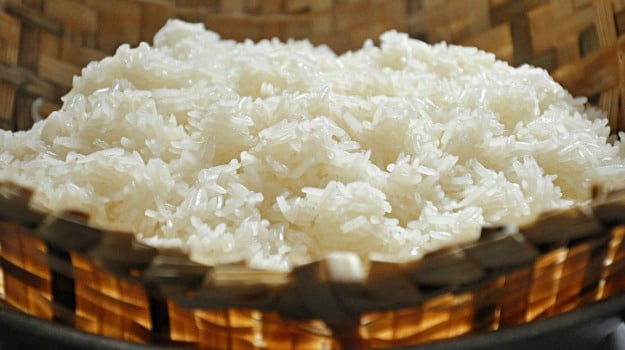 For the Love of Pork and Fish
The tribes on the other hand are hardcore non-vegetarians and do not have any religious restrictions in their diet. The hill tribes love their pork curry with rice. The cooking style of one tribe differs from another tribe although they commonly rely on common ingredients. For instance to flavour their meat, they will use either mustard leaves, passion fruit leaves, bamboo shoot fresh or dry. To make sure they never run out of meat, every kitchen of the hill tribes would invariably stock dry meat that are smoked in the sun. During every cooking, a piece or two is added into the dish to enhance the flavour.
While for the Meiteis, you will find a huge stock of sun-dried fish that are preserved in one shelf of their kitchen. The fish is added in almost every dish cooked. But a common ingredient that is used by all Manipuris regardless of their faith and language is bamboo shoot and dry or fermented fish called ngari.
Fermented fish and soya beans are popular favouring ingredients used when preparing certain dishes like chutney, Morok Metpa or Malta Meh. This is usually a side dish prepared by roasting ripe tomatoes, green/red chillies over a tawa. Once they are done, gently peel and put aside. A flake or two of fresh garlic is mixed into the mixture to make a coarse paste. A dish of fermented fish or soya bean with salt to taste can complete a meal.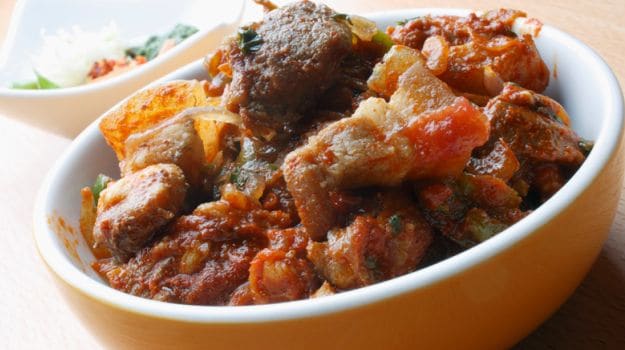 Sweet Savories
What rounds off a meal are often some sweet savories. On special occasions, they indulge and make a number of sweet dishes like Sana Thonba (sweetened cottage cheese cooked in milk and sugar), Kheer, Sweet Pakora, Hei Thongba (cooked seasonal fruits) and more. For the hill people, nothing beats their sugarless milky tea at the end of a good meal.
Recipes to Try
1. Chi al Meh
A wholesome vegetable stew, the strong note of ginger lends in some heat. It is perfect for a chilly evening.
Serves: 4
Preparation time: 20 minutes
Cooking time: 15 minutes
Ingredients:
3 medium-sized potatoes, finely sliced
1 cup shelled green peas
10 French beans, trim and break into two with your hands
1 large tomato, chopped
2 Tbsp ginger paste
1 tsp salt
Garnish: 1 Tbsp fresh coriander leaves, chopped
Method:
1. Place 21/2 cups water in a pan, add the potatoes and bring to boil over high heat. Add the rest of the vegetables and cook till tender.
2. Mash potatoes with a spoon to thicken gravy and stir in ginger and salt.
3. Garnish with coriander leaves and serve.


2. Sana Thongba
A simple yet immensely satisfying curry, fresh cottage cheese is cooked in milk in this recipe. It is served with a steaming bowl of rice.
Serves: 4
Preparation time: 20 minutes
Ingredients:
1 Tbsp oil
2 bay leaves/ tej patta
2 medium-sized potatoes, cut into 2" cubes
3 cups shelled green peas
A pinch of turmeric powder
1 litre milk
1 kg cottage cheese (paneer), cut into 1" cubes
Method:
1. Heat oil in a pan, add bay leaves and fry till golden brown.
2. Add potatoes, green peas and turmeric, and stir-fry for 5 minutes.
3. Pour in milk and simmer till it thickens.
4. Add paneer, mix well and serve with steamed rice.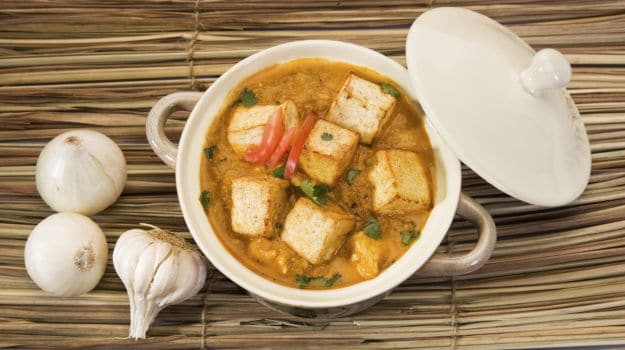 3. Mangal Kangtak
This is a delicious green pea curry, which is flavoured with a handful of spices and fresh onion leaves or chives.
Serves: 4
Preparation time: 20 minutes
Ingredients:
3 cups shelled green peas
2 dry red chillies
1 tsp turmeric powder
1 tsp salt
1 Tbsp oil
1 tsp ginger, chopped
5 flat onion leaves or chives, chopped
2 medium-sized tomatoes, chopped
1 tsp coriander powder
1/2 tsp fenugreek /methi powder
1/2 tsp cumin powder
1 Tbsp fresh coriander leaves, chopped
Method:
1. Place green peas in a pressure cooker with 2 1/2 cups water and cook under pressure for 5 minutes.
2. Open cooker and mix in red chillies, turmeric and salt. Cover lightly and simmer over low heat for 10-15 minutes.
3. Heat oil in a pan, and add ginger, onion leaves or chives, tomatoes and spice powders.
4. Cook over moderate heat, stirring constantly till tomatoes have disintegrated.
5. Add green peas with any liquid remaining in the cooker and simmer for 2-3 minutes.
6. Garnish with coriander leaves and serve.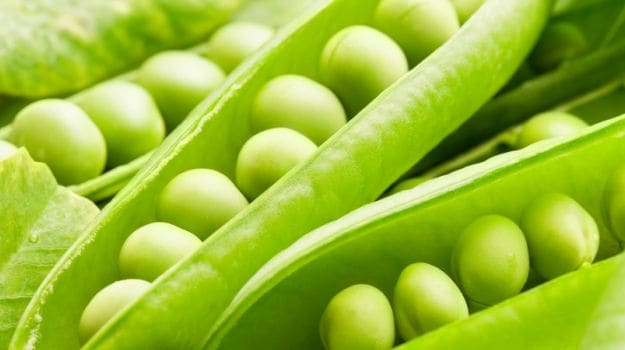 About the author:
Hoihnu Hauzel is a journalist and a food & travel writer. She spent over 15 years reporting and writing extensively on travel, hospitality and lifestyle for different leading dailies, untill she decided to pursue an independent writing career. Her book, The Essential Northeast Cookbook, published by Penguin, has been instrumental in introducing and popularising Northeast cuisine outside the region. She is particularly keen on food history linked with customs and traditions of the people of Northeast.Disclaimer:The opinions expressed within this article are the personal opinions of the author. NDTV is not responsible for the accuracy, completeness, suitability, or validity of any information on this article. All information is provided on an as-is basis. The information, facts or opinions appearing in the article do not reflect the views of NDTV and NDTV does not assume any responsibility or liability for the same.