You've got two reasons to be happy today. For one, it's a gorgeous Sunday morning which gives you a license to endless laziness. But it's also Mother's Day which if planned right, can turn out to be a baller not just for your mum, but also for your entire family.

But before we get on with what's that something special you should do, check out today's sun kissed Google Doodle. It'll make you melt and go 'awww' in a jiffy. It doesn't just celebrate the unbreakable bond between mother and her child in humans, but also the one between animals. The animated 'O' in Google takes shape of a mommy and her little one hugging her, a duck and its ducklings, a rabbit and its baby rabbits.

It's only normal that you start this Mother's Day from the very same place that your mother spent most of her time. Her kitchen: Warm, cosy, compact but fully equipped kitchen that would linger with the smell of last night's tadka or this morning's masala omelet. Every time she walked in there you knew she'd come out with something good: something that would nurse you back to health, brighten up an extremely dull day, heal a bad mood or simply just taste damn good.





So if you can't wrap your head around which colour top or which new kitchen gadget to get her, then you've come to the right place. The one thing you know that not just your mother, but your entire family can enjoy on a hot but gorgeous Sunday is a big fat lazy brunch.





So while your mum works her way around the house spring cleaning, pull out an apron and march your way to the kitchen. We dug through our repertoire of recipes and found ten incredible recipes that will set the bar high and make your mother not just proud, but also vey very happy!

What's on the menu?





Rava Dosa
Recipe by Chef Niru Gupta





Your mom will love nothing more than a simple, crisp and clean dosa. It's absolutely hassle-free, once you get the batter right of course and it's something you can eat with chutney, sambhar and some spicy gunpowder.





You could also try your hand with a crisp uttapam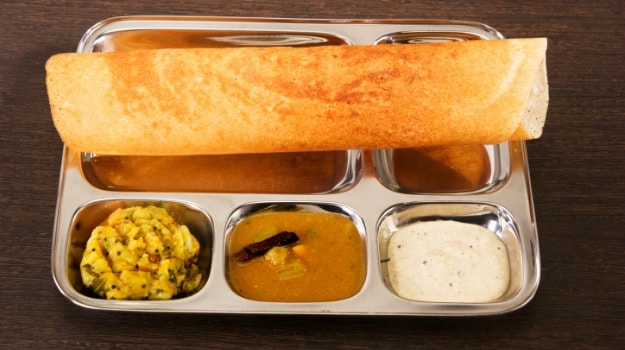 Cheese Onion Omelette
Recipe by Chef Ritu Dalmia
You've not had an exceptional omelette till you've had this Ritu Dalmia special. Whisked eggs cooked for a few minutes and garnished with parmesan cheese coriander.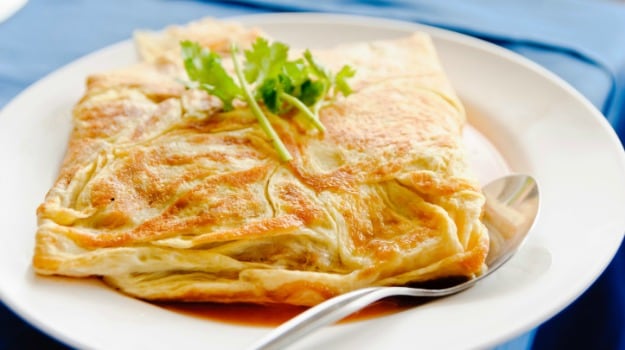 Potatoes with Aioli Dip
Recipe by Chef Manuel Olveria, JW Marriott
Crisp fried potato chunks filled with spicy tomato salsa and home-made aioli are divinely delicious. Spanish tapas are small potions that can create a light supper or serve as great appetizers.

Chicken Sandwich with Avocado Spread
Recipe by Chef Roopa Gulati
A delicious toasted bread chicken sandwich with chilli onions and a creamy avocado spread. Eggless Vanilla Muffins
Recipe by Chef Niru Gupta
These delicate muffins made with just a handful of ingredients are not just easy to make but the kind that everyone will love. Kanchipuram Idlis
Recipe by Chef Niru Gupta
Gorgeous, soft and fluffy idlis made with rava, rice and seasonal vegetables. Watermelon Salad
Recipe by Chef Piyush, Executive Chef, The Hiatus
Watermelon balls, fresh lettuce, feta and a splash of lime creates the best salad ever! Honey, pine nuts and a generous drizzle of extra virgin olive oil make it go savory, refreshing and just divine!
French Toast with Musk Melon Salad
Recipe by Chef Aditya Bal
A sweet kind of French toast served with a crisp salad of musk melon, strawberries, grapes and honey. Upma
Recipe by Chef Kishore D Reddy
The quintessential upma made with semolina, vegetables and topped with some grated coconut. CommentsTandoori Portobello Hotpot with Walnut Dust
Recipe by Farzi Cafe
A cheesy blend of mushrooms and makhni gravy, served tandoori-style. The walnut crumbs add a lovely crunch to the texture.