Eba Khan | Updated: November 29, 2016 15:00 IST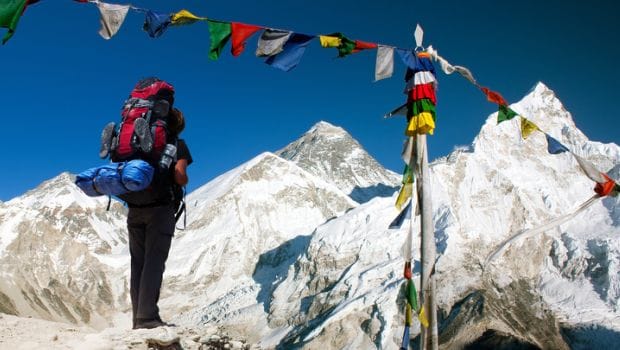 Copenhagen, seems to have taken this saying at face value. This globally renowned chef has been going around the world, showcasing a series of pop-up dinners that are 'different from the rest'.

Immersing oneself in the culture of a totally different country and cooking up from that experience is what this chef believes in. Chef Sharman, along with his four friends (including a former manager of Soho House and a chef from the Ledbury), have been engaged in a mix of culinary anthropology as they hustle time and again to develop a menu and build a temporary restaurant.

This ambitious venture will witness them hosting dinners in 20 countries over 20 months, traveling around the globe. Each month, they will spend three weeks researching and building week-long restaurant pop-ups inspired by the local dining scene with the final week serving food — over their two-year global odyssey .


Nomadic since adolescence, Chef Shraman raises the fine dining experience to new heights! This December, be prepared to hike to the base camp of Mount Everest and taste the best of delectable dishes.
With Everest being the fourth location of One Star House Party series after Beijing, Ho Chi Minh and Bangkok, this dining experience is like none other and will definitely be once in a lifetime opportunity.

Adrenaline packed, this trek camp has spaces for 15 adventurous foodies who will join the 14-day trip (taking place from 10-23 December). But if you're keen to bag a spot, you'll have to be prepared to hike to Everest Base Camp and shell out $1,050 (£848).

A non refundable deposit of $525 USD by the 29th November is necessary to secure your spot on the trek. Lucky foodies will fly from Kathmandu to Lukla airport on the morning of the 10th December, and will return to Kathmandu on the 23rd of December.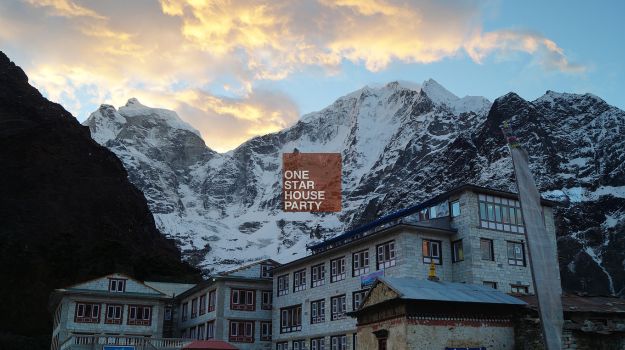 Image Credits: https://www.onestarhouseparty.com/nepal

You must have travel/medical insurance to be able to take on this trek, the remaining $525 USD must be paid by the 7th December to finalise your space. Lunch and dinner in the guesthouses is not included in the cost of the trek, so on average you will spend $6-$7 USD per person, per day on food.

If Everest doesn't tickle your tastebuds, you need not worry as Sharman has plenty of other exciting locations planned for future dinner including Reykjavik, Tasmania and Buenos Aires.

Inline with these eclectic dining concepts, Chef Sharman is even planning to cook and serve a meal on a train travelling through India's tea gardens, providing travelling diners an experience that evokes Wes Anderson's "The Darjeeling Limited".


For food lovers, there are no set boundaries and Chef James Sharman, protégé of Tom Aikens and Chef de Partie at Noma in