Rose Petal Cakes a Big Hit in China
IANS , Beijing | Updated: August 12, 2013 14:51 IST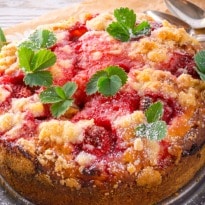 Ever heard of rose petal-filling inside a cake. Termed a "relatively new seduction", the new product is being stocked on shelves upon shelves in supermarkets in China, and special booths have been set up at airports to sell "flower cakes" and nothing else.

Such cakes are catching the attention of tourists in Kunming and major tourist destinations like Dali and Lijiang in Yunnan province, the China Daily reported.

"The flower cake has been around for more than 20 years, but they had been mostly eaten locally. Traditionally, people in Yunnan looked at roses as food and flower cakes were eaten at breakfast and as snacks," said Zhang Chao, general manager of Yunnan Jiahua Food, currently one of the biggest producers of rose pastries.

The first franchise store opened in July 2010 and the shop sold cakes worth 130,000 yuan (around $21,000) the first day itself.

In 2012, Jiahua's total sale of rose pastries reached 15 million yuan.

The shelf life of flower cake varies from seven days to 45 days depending on the ingredients, and there are more than a dozen varieties of pastries on sale now.

Currently, Yunnan Jiahua Food has 200 hectares of land for growing edible roses. The plantations produce 1,200 tonnes of roses every year.

Wang Guiming, a 45-year-old farmer, has a rose plantation in Yunzhaotun village. He has been cultivating roses for about a decade.

"In recent years, the price of edible rose has rocketed as demand increases. I make about 50,000 yuan a year. If we planted other crops, I'll probably be making about 3,000. Almost every household in our village grows roses now," he said.Research and development are on for new products like rose sugar, rose jam, rose lozenges and rose drinks.