Achar is probably one of the most underrated foods in Indian cuisine. It plays an indispensable role in our everyday meals, but we don't speak much about it while discussing desi food. Isn't it? Pair it with rice, roti, khichdi, paratha or anything, achar instantly elevates the meal experience - it adds that extra zing to our palate. What we enjoy the most is its versatility. If you explore, you will find countless achar recipes, unique to each place. In fact, the process of pickling is more of a tradition that is passed on through generations. Hence, achar recipe often differs from family to family. Take aam ka achar, for instance.


A summer staple, we love having some aam ka achar with every meal during the season. But you will find no standardized recipe for the same. While some like it sweeter, some enjoy the tanginess of the achar. Then there is a difference in the texture too. Some like it thick, some enjoy it with a runny consistency. Here, we found a recipe that is easy, fuss-free and can be prepared in not more than 10 minutes. That's right.


This instant achar recipe works as a saviour when we suddenly run out of achar just before our meal. We suggest, keeping this recipe handy whenever you need it. Take a look.
(Also Read: 7 Lip-Smacking South Indian Pickles You Need to Try)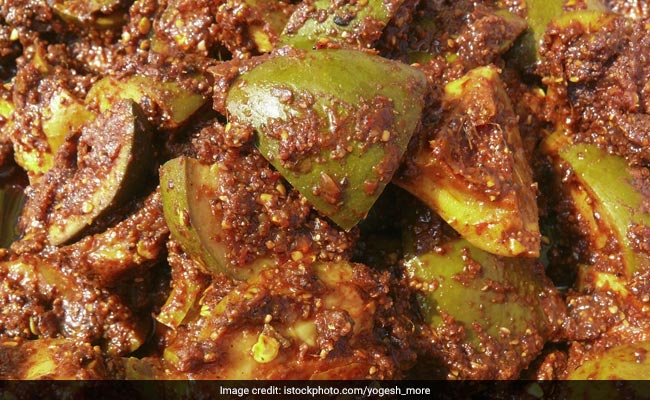 Easy Aam Ka Achar Recipe: How To Make Instant Mango Pickle:
To make this dish, you need raw mangoes, Kashmiri mirch powder, turmeric powder, salt, roasted methi powder, gingelly oil, mustard seeds and hing.


First, wash the raw mangoes properly and chop them into bite-sized pieces. Add salt, mix well and keep it aside.


Then, heat gingelly oil in kadhai and add mustard seeds. Let it splutter. Now, add hing, methi powder, Kashmiri chilli powder, turmeric powder and switch off the gas. Mix the spices well.


Now, add the spice mix to the mango and mix it well. And your instant mango pickle is ready to be relished.
Click here for the detailed recipe.
About Somdatta SahaExplorer- this is what Somdatta likes to call herself. Be it in terms of food, people or places, all she craves for is to know the unknown. A simple aglio olio pasta or daal-chawal and a good movie can make her day.