It's a pleasant afternoon at Golden Wood, a resort within Harley Estate, a historic
coffee
estate in Sakleshpur, one of India's coffee hubs. The lunch spread for the day is almost all local. Sakleshpur is part of Karnataka's Malenad region and the region's cuisine is truly distinctive. Amongst all the delicacies there's one item on the table that has suddenly become my focus of attention – kalule upinakai (the local name for bamboo shoot pickle).Discerning visitors to different parts of
South India
often marvel at how the cuisine and cooking styles keep changing almost every 50 kms. Almost every region also has its own unique style of pickle with locally sourced ingredients. About two decades ago, Usha R Prabhakaran a
Chennai
lawyer turned culinary author released Usha's Pickle Digest. This exhaustive compendium featured over 1000 pickles from across India (a significant number of the pickles in her compilation are from South India).Pickles are deep rooted in our culture and have the wonderful ability of taking us back in time. I still remember the large porcelain jaadis (jars) of Avakaya (mango) pickle that would arrive every
summer
from my father's ancestral village in the West Godavari district in Andhra Pradesh. Pickles would be stored either in these jaadis (they're called bharanis in Kerala) or in stone containers in our ancestral home with wooden spoons.
We put the spotlight on some of South India's best known pickles:1. Avakaya
Arguably Andhra's best known pickle is also steeped in traditions and folklore. The selection of mangoes is the key as also the unique process to cut them (along with the seed). Pieces of mango without the kernel are not used. Aside from the juicy mangoes, the pickle also features generous quantities of garlic, methi seeds,
mustard
powder and of course chilli powder. (Also read:
Mango Pickles (Aam ka Achar) and Its Many Variations
)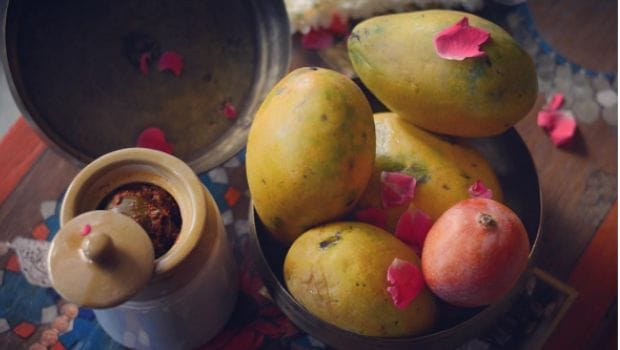 Picture Credit:www.instagram.com/marigoldmartini
2. Kannimanga Achar
Synonymous with mango pickle in Kerala. Here again, the choice of mangoes and the prep is vital. This pickle is made with bite-sized tender mangoes that are first 'brined' for a few weeks before it gets the spicy treatment with ingredients that bring out the flavours of the mangoes. The
pickle
is put away in a jar for at least two months before it is served. The 'saucy' consistency of this pickle makes it an ideal accompaniment for rice gruel or curd rice on a summer day.(Also read :
10 Best Mango Recipes
)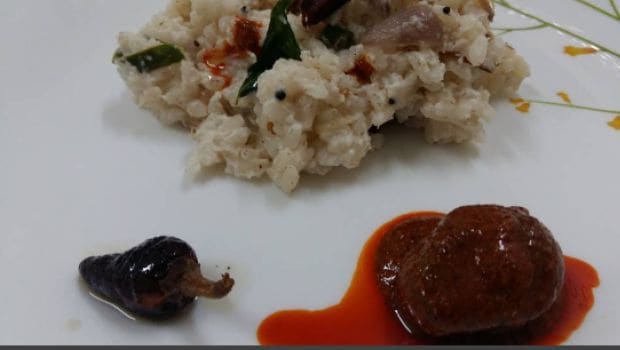 Picture Credit:www.instagram.com/linda_gibin
3. Bamboo Shoot Pickle
One of Karnataka's most unique pickles that is a tradition in the Malenad areas like Sakleshpur and is also common in Coorg. My host at Sakleshpur tells me about how young shoots of bamboo are harvested to craft this pickle. The bamboo shoots in this pickle are both juicy and crunchy.(Also read :
Pickle Making. A Dying Art?
)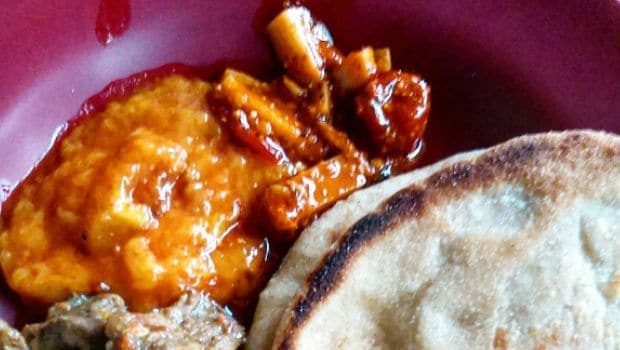 Picture Credit:www.instagram.com/thebookishnerdcook
4. Finely Chopped Mango Pickle

Common in homes across Kerala and a regular fixture in wedding menus in Tamil Nadu. This quick fix pickle – it needs just a few days for the ingredients like chilli powder, turmeric, fenugreek, black pepper, mustard to sink into the mango. This pickle needs refrigeration within a few days. (Also read :
5 Incredibly Creative Mango Recipes
)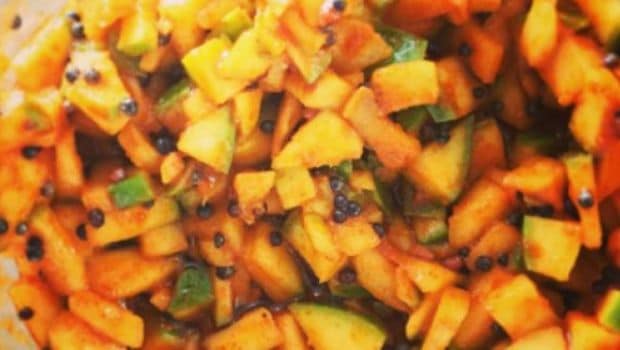 Picture Credit:www.instagram.com/myeverydaykitchenrants

5. Thokku
A 'cooked down' pickle from Tamil Nadu that is versatile – makes a great accompaniment for idli or dosa and can also be mixed with rice. There are multiple variants of this pickle including Mango thokku, tomato thokku and even a prawn thokku. The tomato thokku is my personal favourite and is made with finely chopped tomatoes, onions, fenugreek powder, chilli powder and sesame oil.(Also read :
10 Best Tamil Recipes
)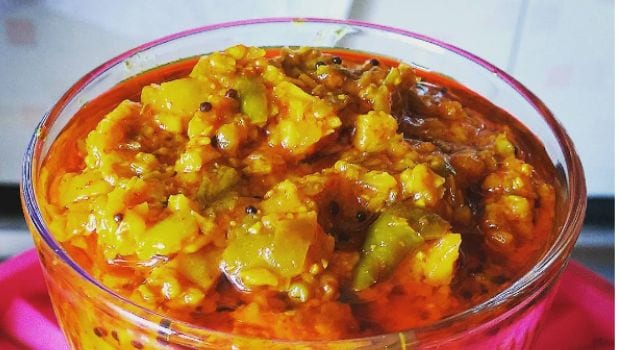 Picture Credit:www.instagram.com/rummyskitchen
5. Prawn Pickle

Almost every coastal region across Southern India has its own version of prawn pickle but Andhra's Royyala Pachadi is particularly delicious. This pickle has a relatively short shelf life (typically a month if refrigerated) and derives its flavour from the ginger garlic paste.(Also read :
10 Best Prawn Recipes
)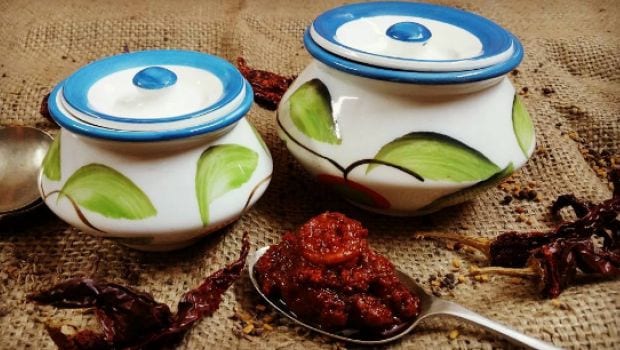 Picture Credit:www.instagram.com/kenzyskitchenkorner
6. Erachi Achar
Kerala's fish and prawn pickles might be very famous but it's the state's beef pickle that is truly unique. Tiny cubes of beef are marinated and then fried till they achieve a crisp consistency before being pickled with ginger,
garlic
, curry leaves and a dash of vinegar.
7. Mahali Curd Pickle
Mahali kizhangu is the Tamil name for Indian sarsaparilla, a root vegetable rich in health benefits - it's a blood purifier and known to cure skin ailments. It's not easy to find this root vegetable – traditional markets like Mylapore in
Chennai
are usually the best bet. It's best eaten as a pickle and the piquant odour and flavours are not for everyone. The curd mahali is a popular version where the root is added in a mixture with sour curd, turmeric, red chillies and
mustard seeds.
(Also read :
8 ways to Spruce Up Foods Using Hung Curd or Greek Yoghurt
)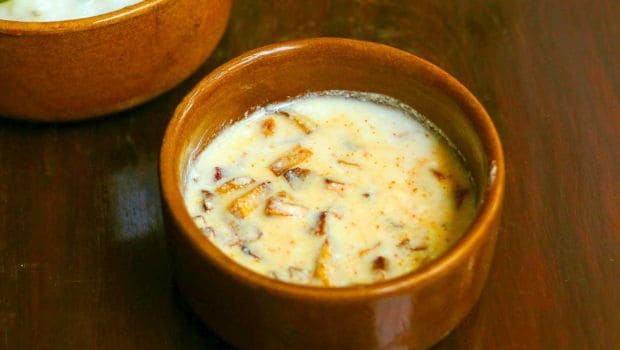 Disclaimer:
The opinions expressed within this article are the personal opinions of the author. NDTV is not responsible for the accuracy, completeness, suitability, or validity of any information on this article. All information is provided on an as-is basis. The information, facts or opinions appearing in the article do not reflect the views of NDTV and NDTV does not assume any responsibility or liability for the same.
About Ashwin RajagopalanI am the proverbial slashie - a content architect, writer, speaker and cultural intelligence coach. School lunch boxes are usually the beginning of our culinary discoveries.That curiosity hasn't waned. It's only got stronger as I've explored culinary cultures, street food and fine dining restaurants across the world. I've discovered cultures and destinations through culinary motifs. I am equally passionate about writing on consumer tech and travel.