When I told my father that I wanted to write a story on Parsi vegetarian dishes, he screwed up his eyes, and then said, "That's tough! You will have a lot of combing through recipes to do." Then I told my friend, who looked blankly at me and asked, "But why? Where's the fun in that?" Last of all (and I should have done this first), I told my mother, who laughed and gave me a whole bunch of recipes that she regularly makes at home.
So here they are, a few Parsi dishes that just happen to be vegetarian.
Tarela Kera or Fried Bananas
This Parsi recipe is so simple that it is a crying shame more people don't make it at home. This was also a favourite recipe of my great aunt; Bombay's Bhaji Gully was a mere hop from her house, and it is where she always bought the bananas from. This is surely one of the best Parsi vegetarian dishes.
How to Make:
Peel and cut 6 very ripe, yellow-skinned bananas into 4 to 5 pieces. Heat the ghee, either in your regular saucepan or a kadhai, and when it heats up, add the bananas, but just a few at a time, and spacing them out, so they don't become one sticky mass. When the bottom crust fries to a red, turn them over carefully. When both sides are red, remove and drain on a paper napkin.
Papeta nu Salan
This is our version of Aloo Poori, and is meant to be eaten with pooris. You can always add or subtract chillies, as per your taste.
Potatoes, big 5
Green chillies 4, split and de seeded
Curry leaves 6 to 7 sprigs
Salt to taste
Mustard seeds 1 tsp
Red chilli powder 1 tsp
Red chillies, small 2
4-5 tbsp peanut oil
Method:
Wash and clean the potatoes, then boil them with the skin. Once boiled, peel and cut into pieces.
Make a tadka with the mustard seeds, curry leaves, and green chillies. Then add in the potatoes and salt, and chilli powder. Cook on a slow flame and let the potatoes soften slightly, by sprinkling a palmful of water. Then add in the whole red chillies. Let this cook for seven minutes or until cooked properly.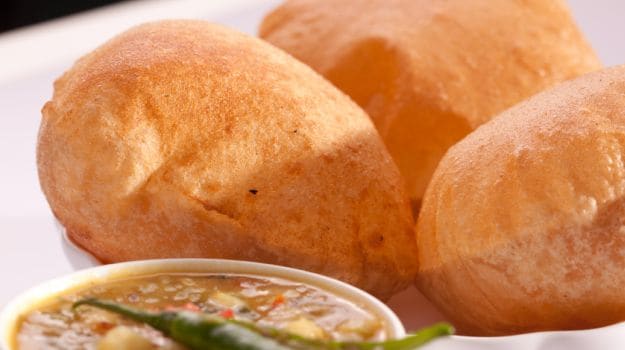 Titori
Sprouted vaal dal 450g
Oil to cook
Green chillies 6
Dried red chillies 12, de seeded
Coriander 1 small bunch
Tamarind 1/2 cup
Jaggery 1 knob
Onions 3
Ginger 1 stub
Garlic 8 cloves, approximately
Turmeric powder 1 tsp
Parsi dhana jeera masala 1 tsp
Jeera 1 tsp
Coconut 1

Clean and wash the vaal, and chop up the coriander.
Grate the coconut, and split into two separate containers. From one half, extract thick coconut milk. Into the other half, add the ginger, garlic, jeera, and the chillies, and grind into a fine paste.
Next, extract the paste from the tamarind. Make sure it is thick. Then add the jaggery in the paste, and keep aside.
Finely dice the onions, and fry until they start sputtering. Then add in the coconut masala, the turmeric, the Parsi dhana jeera, and salt to taste.
When the masala is well-roasted, but not burnt, add two cups pf water. Bring to a boil, then add in the vaal. Cover, and let it cook. Once it is nearly cooked, add the coconut milk, and let the vaal soften further. Finally, add the jaggery and tamarind. Once it all thickens to a thick gravy add the coriander as a garnish.
Parsi Vegetable Stew
This Parsi dish is often known as Lagan Sara Stew, as it used to be served at celebratory wedding meals ('lagan' means wedding). It is a sweet and sour stew, made mostly with root vegetables. (Other recipes call for the addition of bananas, green peas, even capsicum or papdi, but we are purists, and don't add any of that.)
Onions 400g
Oil 4 tbsp
Potatoes 150g
Sweet potatoes 100g
Yam 100g
Carrots 100g
Tomatoes 5 + 1
Turmeric powder 1/2 tsp
Chilli powder 1 tsp
Sugar 1 tsp
Vinegar 1/2 cup
Green chillies 3, split and de seeded
Salt, to taste
Method:
Wash and dice the potatoes, sweet potatoes, yams, and carrots. Fry each ingredient separately, and then set aside.
Chop five tomatoes, leaving the sixth one intact.
Next, finely chop the onions, and fry them until they turn light brown. Drop in the chopped tomatoes, the turmeric, the chilli powder, and stir. Add all the fried vegetables, and the whole tomato. Next, pour in one cup of water, and cook for ten minutes. Make sure everything is well mixed, before you toss in the sugar and vinegar, then simmer for a couple of minutes. Serve hot, with the chillies as a garnish.
Bharath -This is our version of a baingan bharta.
Brinjals 750g, seedless
Green onions 6, medium
Green garlic 6
Coriander 1 bundle
Ginger garlic paste 1/2 tsp
Oil to taste
Green chillies 8, deseeded (or as per plate)
Jeera 1 tsp
Turmeric 1/2 tsp
Salt 1 1/2 tsp
Thick, tangy-sour curd 450g
Finely chop the green onions, onions, green garlic, coriamder, and chillies.
Pound the jeera, but not too finely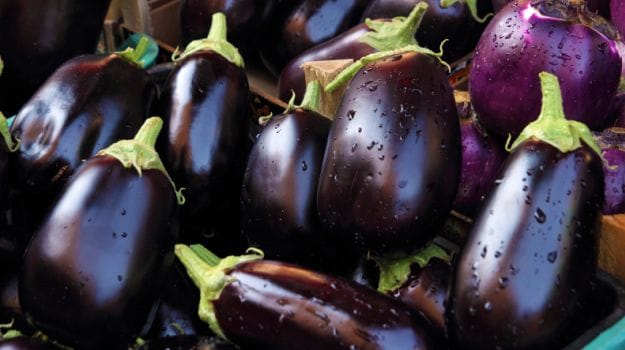 Parsi New Year: This Parsi dish is often known as Lagan Sara StewMethod:
Peel the brinjal, and cut into half, diagonally. Then, along with 2 cups pf water, and 1 tsp salt, put it to boil. After the water dries up, the brinjal should be more or less cooked. Remove it from the flame, and mash it up.
In a kadhai, add oil, then the onions, and then the white part of the green onion. Fry until golden, then tip in the green part of the green onions. Stir in the ginger garlic, turmeric, green garlic, jeera, coriander and chillies, and fry.
Add the brinjal into the masala, and cook for ten minutes. Then reduce the flame, and cook until the masalas have seeped into the brinjal.
Meanwhile, beat the dahi, then, keeping the flame low, mix it into the brinjal. Serve!
About the Author:
Meher Mirza is an independent writer and editor, with a focus on food and travel. Formerly with BBC Good Food India, she loves anime, animals and artsy things but also comics, technology and death metal.
Disclaimer:
The opinions expressed within this article are the personal opinions of the author. NDTV is not responsible for the accuracy, completeness, suitability, or validity of any information on this article. All information is provided on an as-is basis. The information, facts or opinions appearing in the article do not reflect the views of NDTV and NDTV does not assume any responsibility or liability for the same.