Any special occasion isn't complete without good food. Mouth-watering dishes make for an essential part of any celebration. And the beginning of a new year is no exception. For us, the new year represents a new beginning filled with renewed zeal, a positive attitude, and delectable food. Trying to figure out how to start your 2022 with a drool-worthy breakfast? Check these recipes, and we're sure you'll find something that suits your preferences. Remember, this isn't simply the first meal of the day, it's the first meal of the year, so choose wisely.
Here Are 7 Breakfast Ideas To Start 2022:
The new year demands all things special including your breakfast. This is the best time to give some interesting twist to your regular options. Here's how you can give a desi and crunchy makeover to simple poached eggs with walnuts, coriander leaves and some tangy lemon juice. Top your dish with a scoop of avocado and enjoy.
This recipe comes to your rescue when you do not have much time to devote and yet wish to make something different. Also, this dish gives you a chance to taste something new when you are bored with having a similar kind of breakfast every day. Make this in a mere 15 minutes and serve with hollandaise sauce.
Eggs are one of the most preferred breakfast options in many households. This new year, ditch your regular style of making eggs and make this delicious dish to treat your tastebuds. For this, you need eggs, sausages, chicken ham and a host of other vegetables and spices.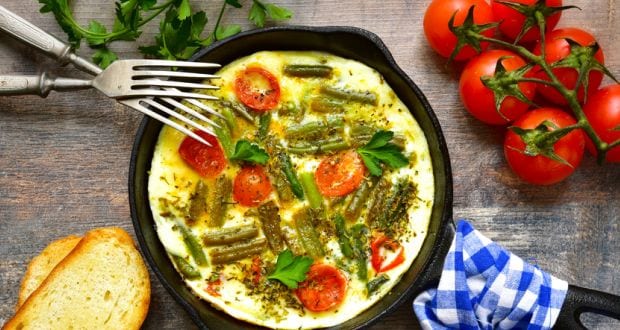 Here's a healthy take on your regular pancakes. Spinach is packed with protein and you can trust this recipe, as a whole, to be very nutritious. The added benefit is that spinach pancakes will be loved by kids as well who seem to be very picky about their food choices. This dish has the perfect balance of health and taste.
How about starting the new year on a desi note? Well, if you are someone looking out for some interesting desi recipe, this is for you. Green pea upma is delectable, healthy and wholesome. Find comfort in a bowl of upma tempered with selective spices and relish it to your heart's content.
Cheela or chilla is the most versatile desi pancake that can be cooked with a number of food items. This recipe is made with moong dal and a variety of vegetables put together in a batter. Serve it hot with mint chutney or homemade pickle.
For all those who like to start the new year on a simple and healthy note, poha is for you. This recipe hardly takes 30 minutes and can be made with spices and ingredients easily available in your kitchen. In many places, people like to savour this with sweet jalebis or tarri (chana-based gravy).
With this list, you wouldn't have to bother much about your breakfast plans for the new year.