The joy that biting into a juicy, slushy wedge of a watermelon provides, can only be experienced in summers. The uber sweet and delicious watermelon is an indispensable part of our summer diet. And, why not? Apart from the drool-worthy taste, it is also beneficial for health in a number of ways. Watermelon contains as high as almost 92 percent water, which is said to have alkalising and mineralising effect. According to the book by DK Publications, 'Healing Foods', "watermelon contains a compound called lycopene, which protects the heart from various cardiovascular issues. Watermelon's rind and flesh is packed with Citrulline, an amino acid that can regulate blood pressure levels, stimulate better blood flow, normalise blood pressure levels and boost immune function."

While the fleshy fruit is great to eat, slurping on its water is equally delightful. The juice of watermelon swirls in a load of flavours and freshness. That's why, watermelon is used to create a string of cool beverages that not only reenergise us but also detox the body under the searing heat of summers.

Here Are Some Hydrating Watermelon Drinks You Can Try During Summers:

Watermelon And Strawberry Smoothie

The enigmatic pairing of two powerful fruits - watermelon and strawberry - makes this nutrient-rich drink a must-have. Flanked with chia seeds and low-fat yogurt, this beverage is a great option for those watching their weight.

View Full Recipe Here


(Also Read: 5 Spectacular Benefits Of Watermelon)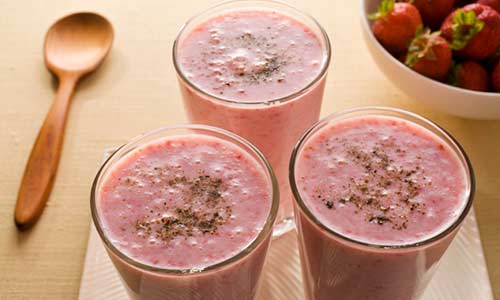 Kokum And Watermelon Gazpacho

This savoury plus sweet drink is a mixed bag of sweet fruits like watermelon and kokum, and savoury vegetables like cucumber, bell pepper, and a dash of some zing from mint leaves and lemon. It's an out-and-out winner when it comes to a refreshing drink to cool off in this hot weather.

View Full Recipe Here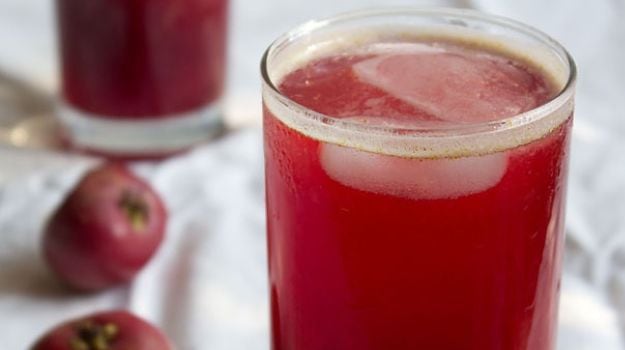 Watermelon Basil Cooler

The eccentric combination of watermelon and basil amps up this drink's flavour game. Not to miss, the nutrition level - this also climbs up. Both, watermelon and basil have cooling effects to help one beat the heat in summers.

View Full Recipe Here

Watermelon Lychee Granita

Two super sweet fruits come together to create this novel concoction. The sweetness is balanced with the zestiness of lemon and ginger. All in all, it's a highly hydrating and appetising drink to have any time of the day to lop off your sluggishness.

View Full Recipe Here


(Also Read: How Watermelon Aids Weight Loss)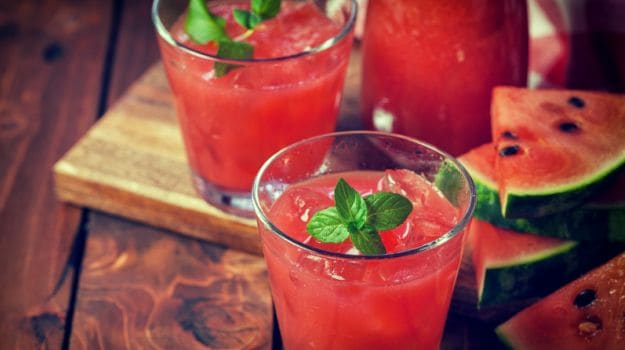 Try any or all of these piquant watermelon drinks and enjoy your favourite fruit in a new, gratifying way.

About Neha GroverLove for reading roused her writing instincts. Neha is guilty of having a deep-set fixation with anything caffeinated. When she is not pouring out her nest of thoughts onto the screen, you can see her reading while sipping on coffee.