Photo Credits:Pinterest
When I was a little girl, I remember waking up on Sunday mornings to the nourishing smell of warm fish curry floating out of the kitchen. My mother would be caught in a welter of activity, bending over the stove, chopping, stirring, frying, grinding until 1 pm, when a brimming
dekchi
would make its way to the dining table. The curry was usually a bellicose orange, the angry spit of chilli layered with the silk of the coconut, the gentle tang of the
kokum
. The fish, usually mackerel or pomfret, would sit happily in its bath, its flesh firm and moist.
(Shop for healthy alternatives to your regular grocery on SmartCooky)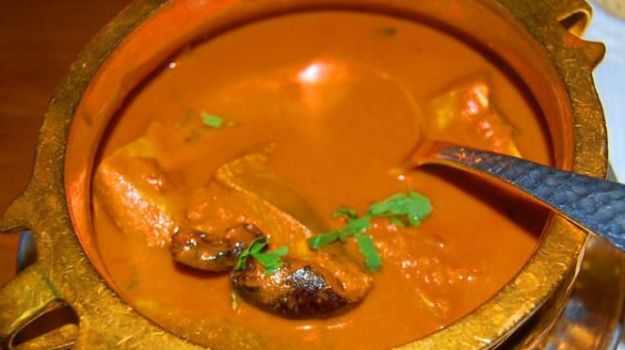 Photo Credits:Pinterest
I didn't know it then but the reason I loved this particular curry was the
kokum
. As souring agents go, I didn't share my (Parsi) community's penchant for vinegar and I found lime too harsh for my taste. But
kokum
's tart, citrusy bite was perfect - I'd pick the pieces out of the curry and happily nibble on them through the meal, something I do to this day.
(Top 6 Places to Eat at While Travelling to Mangalore)Kokum
is a self-effacing fruit, which is why you won't find it starring in too many recipes. It is usually used to liven up a fish, prawn or vegetable curry (like my mother's) or to perk up
dals
. But for such a shy thing,
kokum
comes with a rainbow of health benefits. Its high levels of Vitamin C boost immunity; the garcinol it contains has anti-oxidant, anti-inflammatory, anti-allergenic and anti-carcinogenic properties. But what has suddenly pushed
kokum
into the limelight is the plentiful hydroxy citric acid (HCA) that it stores within its tiny body. Scientists have shown that the HCA shrinks appetite, hampers fat synthesis and inhibits weight gain (Preussa et al., 2004; Jena, Jayaprakasha, Singh, & Sakariah, 2002). Which is why
kokum
has suddenly become so glamorous.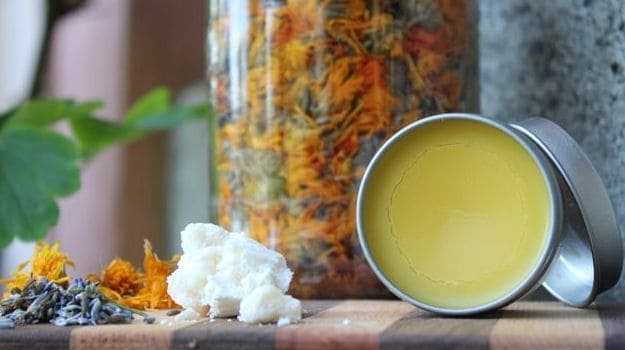 Photo Credits:Pinterest
But all down the sliver of the Konkan coast,
kokum
has always been a much-loved indigenous ingredient. Not just for cooking, although that is its main use, but also for cosmetic purposes -
kokum
butter's emollient properties have long been used in lotions, creams, soaps and the like.
Kokum
butter has another, lesser known function. Derivatives of the butter can also be used as stabilisers for chocolate, to prevent it from melting easily in the hot summers.
(Fruit for Your Skin: 5 Homemade Orange Peel Face Packs)
Mother always puts the purplish black dried
kokum
skin in her coconut curry, and that is the type most easily available in shops. But you can also get the whole fruit, a round red thing. When I asked my Konkani and Goan friends what they used this whole fruit for, one answer swamped all the rest -
kokum sherbet
. The hardest part of this recipe is sourcing the fresh fruit, the preparation takes no effort at all. Reena G makes hers this way. She slices the
kokam
fruits into halves in order to scoop out the intensely sour white pulp and seeds within. Then she chops up the skin, blends it, adds a bit of sugar and water and lastly, some jeera. But this is purely a taste preference. You may wish to add asafoetida or chillies or cardamom, or even nothing at all. Another friend, Anjali, doesn't bother with the prep at all. She simply plunges the fruit into water and adds a pinch of sugar, cumin and salt, the
kokum
staining the water an attractive red. She calls it Amrut Kokum and sometimes serves it at parties with a dash of vodka.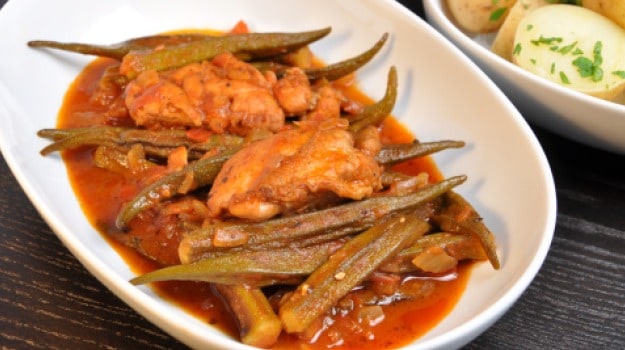 The Konkanis also use
kokum
to prepare a spicy fish dish, Sola Bangade, in which mackerel is cooked with
kokum
, garlic, chilli, turmeric and coriander powder. There is a vegetarian version too, made with
okra
called Sola Bhende.
Bhindi
(or
bhende
, as the Konkanis call it) is one of my favourite things to eat, which is why I make this dish often at home. It's rather simple. All you need to do is throw together some chopped
okra
into a saucepan, together with 3-4 pieces of
kokum
(you can add less of course, depending on your taste) and chilli powder, turmeric, coriander powder and cumin powder and cook until done. The dish is quick to make and delicious, the
kokum
's refreshing sourness adding a whole new profile to the stodgy
bhindi
.
(Angela Hartnett's Mackerel With Pickled Cucumber Salad Recipe)
One of
kokum
's most popular avatars though is Solkadi, a coconut milk and
kokum
drink, thick with garlic and spices. Any Konkani eatery worth its salt will serve Solkadi - it is an excellent digestive. However, it should be pink in colour (not milky pale or deep pink) and of the perfect consistency; neither too watery nor too thick. We make it often at home, following a recipe that my mum swears is the authentic one. Soak 3-4 pieces dry
kokum
in four teaspoons of warm water until the water is stained red. Remove the
kokum
and add a cup of coconut milk, one teaspoon garlic paste, a deseeded and chopped green chilli and salt, stirring until everything is mixed. Eat fresh with rice or absorb it plain. You may even eschew the coconut milk altogether and add water instead. This is however, not Solkadi but Futi Kadi, a quick variant.
(Keep Cool The Traditional Way: Authentic Regional Drinks From Across India)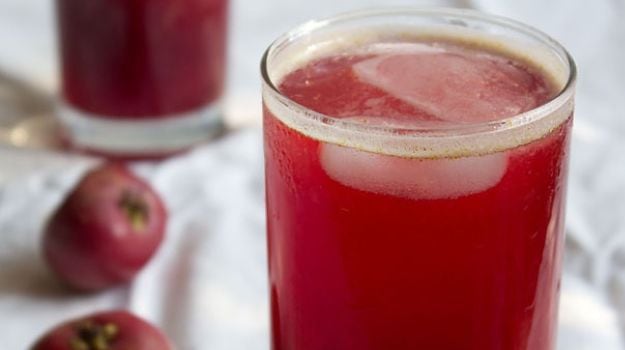 Photo Credits:Pinterest
Today though,
kokum
is no longer banished to home kitchens and small, regional eateries. Along with other desi ingredients,
kokum
has found its way to posh restaurants and pubs around India, with chefs presenting local cuisine in a delightful new way. At Chef Floyd Cardoz's much-feted Mumbai restaurant, Bombay Canteen, the Steamed Idiyappam is flecked with
kokum
. Mumbai stalwart, Salt Water Café, serves a Rawa Fried Rawas with a
kokum
jaggery emulsion. You can taste
kokum
in Delhi's Café Lota or in Bengaluru's Church Street Social. The
kokum
cocktail has also become all the rage, with popular bars like Monkey Bar mixing it up with vodka and gin. Clearly, it's an excellent time to be a
kokum
lover.