Do you also crave desserts very often? Well, you are not alone. Desserts are special, and they make you feel good no matter what. From chocolate delight to the creamy texture, we love to relish them in any form. And, it won't be wrong to say that apple desserts have a separate fanbase of their own. Right from preparing apple tart, and apple pie, to putting the apples in desi traditional recipes like kheer or rabri, there's so much that can be done with this fruit. Besides all this, the apple is one highly nutritious fruit so, it also adds a healthy twist to your sweet delights. On this note, we have some interesting recipes to share. Here, we have listed about seven recipes for sumptuous apple-based desserts that can impress your tastebuds.


Also Read: How To Make Amritsari Murgh Makhani - A Scrumptious Chicken Curry Recipe That Screams Indulgence
Now, you don't have to go to your favourite bakery or cafe for this sumptuous treat. This is because you can prepare a delicious apple pie at home only. Some of the main ingredients required to make this include whole wheat crackers, coconut oil, apple, cinnamon stick, stevia, lemon and star anise.
Kheer is one of the most popular desi desserts. However, if you are open to enjoying it with a little twist, try this out. This recipe gives the regular kheer a fruity makeover.
Apples can be boring, at times. Don't you agree? Presenting, apple crumble for you. All you need is castor sugar, almond meal and vanilla essence. For toppings, take flour, butter, almond flakes and brown sugar.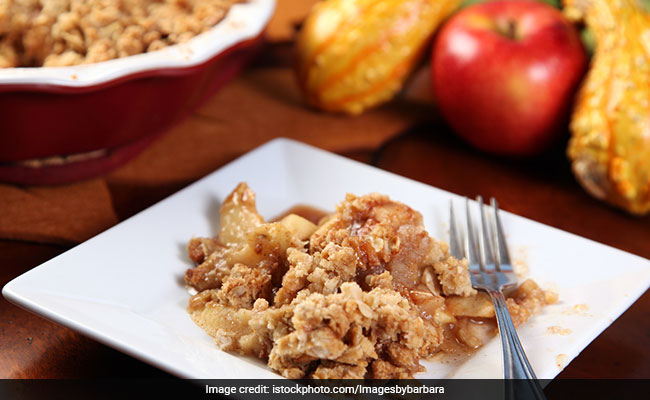 Ever heard of apple toffee before? Oh yes, there is a recipe for this. Best part? Kids will love it. Apple toffee basically consists of apple chunks covered in a flour-based batter and deep fried. Just be careful and patient while preparing the glaze for this dessert since it's an important aspect overall.
These muffins, apart from being tasty and healthy, can be a great breakfast option along with your steaming chai or coffee. Just make a fresh batch of apple cinnamon muffins for yourself and your family and enjoy.
We love cakes, do you? This fruit cake is not going to disappoint you ever. It's flavourful, lip-smacking and something you wouldn't want to stop digging in. You can either bake it for your friends on their birthday to make them feel special or simply have this apple cake as a dessert. Anyway, it will tingle your tastebuds.
This drool-worthy homemade apple tart is an ideal snack to have at work or even at home. Yes, it does take some time to prepare this yummy delicacy. But the results are always loved by all. So, trust us, when we tell you to try your hands at it.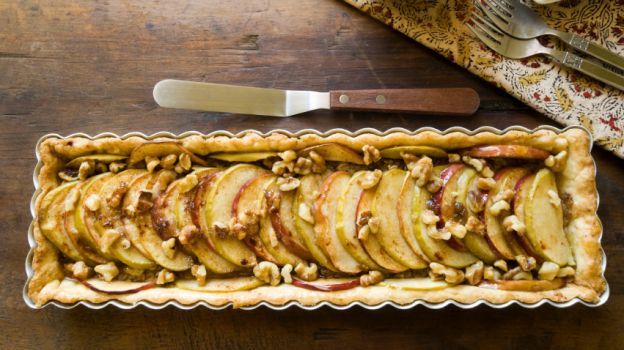 You can make these desserts on weekends or during festive times. So, what is the first thing you will prepare from the list?