The staggering amount of people struggling with diabetes at present is calling for immediate attention. According to WHO, the global prevalence of diabetes among adults over 18 years of age has risen from 4.7% in 1980 to 8.5% in 2014. That's not all, the WHO has also predicted that by year 2030, diabetes may be the seventh biggest killer across the globe. The statistics are murky, but that does not mean that things are out of your hand. If you have diabetes or prediabetes, there is a lot that you can do at domestic front to help manage your diabetes better. Diabetes is a group of diseases that result in too much sugar in the blood. There are many types of diabetes, like type-1 diabetes (a chronic condition in which the pancreas produce little or no insulin), type-2 diabetes (a chronic condition that affects the way the body processes blood sugar) and gestational diabetes (a form of high blood sugar affecting pregnant women). What you eat and include in your diet has a close impact on your blood sugar levels. Foods rich in fibre and low in carbs are considered to be healthy options for diabetes. Some of our indigenous spices may also play a crucial part in managing blood sugar levels. Turmeric is said to be one such diabetic-friendly spice.


(Also Read: 8 Unexpected Ways to Use Turmeric)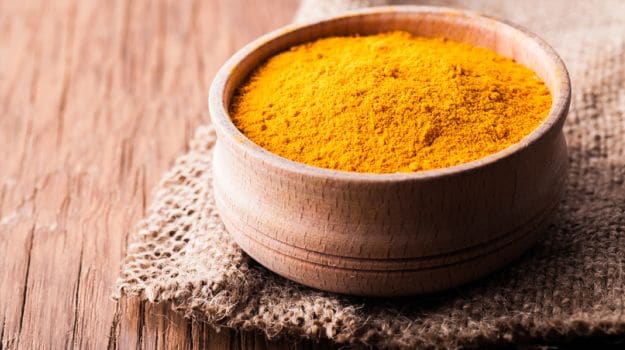 India's love affair with turmeric goes back centuries in time. Ayurveda has spoken in length about the healing properties of turmeric. Its anti-inflammatory and antibacterial properties make it an excellent spice for boosting immunity and skin health. In the past, many studies have investigated its role in managing diabetes and the results have mostly been in the favour of the healing spice.


According to a study published in the online journal 'Evidence-based Complementary and Alternative Medicine' in the year 2013, curcumin, the active compound found in turmeric, may decrease the level of glucose in blood, as well as other diabetes-related complications.


A study published in the International Journal of Food Sciences and Nutrition noted that the volatile oil present in turmeric (Curcuma longa L.) tends to inhibit key enzymes linked to type-2 diabetes. The animal-based study also noted that turmeric's volatile oils inhibited glucosidase enzymes more effectively than the reference standard drug.


(Also Read: 5 Vegetables You Must Include In Your Diabetes Diet)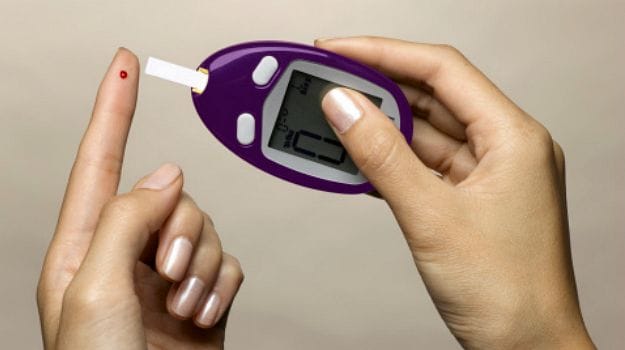 While turmeric has been a mainstay in traditional eastern medicine, it is only now that turmeric is becoming the wonder spice abroad as well. Turmeric's potential in healing diabetes may need more investigation, but you can sure use it in your diet to keep your blood sugar levels in check.


One of the best ways to have turmeric is through turmeric milk. Turmeric milk has been India's favourite go-to beverage to soothe pain and boost immunity since time immemorial. You can use the delicious beverage to manage your blood sugar levels too. Make sure you do not add sugar or honey to the drink as doing so could possibly spike up your sugar levels.
How to make turmeric milk/tea to manage diabetes:
Take turmeric, cardamom, black pepper, ginger, and cloves together in a small bowl and whisk them well.
Now take a saucepan and heat about 1 cup of milk over medium heat for 3-4 minutes.
Whisk 1 teaspoon of turmeric mixture into milk; reduce heat to medium-low and cook until the spices blend well for 2 to 3 minutes.
Pour mixture through a strainer.
Consume hot.
You can try this Ayurvedic concoction too. According to 'The Complete Book of Ayurvedic Home Remedies' by Dr. Vasant Lad, "To help regulate blood sugar levels, you can try taking ½ teaspoon of ground bay leaf and ½ teaspoon of turmeric, mixed in 1 tablespoon of aloe vera gel. Take this mixture twice a day before lunch and dinner."


(Also Read: 8 Health Benefits Of Turmeric (Haldi): Getting Back To The Roots)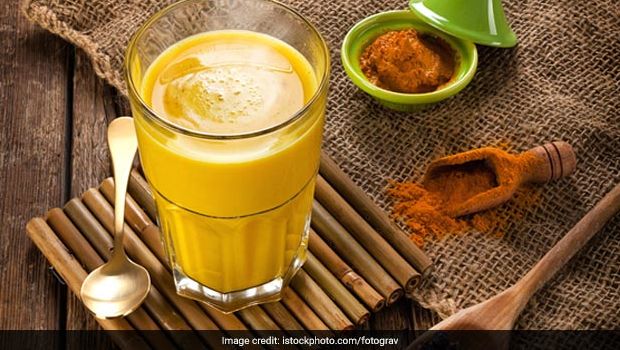 It is always advisable to consult an expert before making any drastic changes in your diet. Do check for allergies before you make turmeric a common affair in your daily diabetes diet. Other spices that are also known to have a positive impact on blood sugar levels are cinnamon, cumin, and basil.
About Sushmita SenguptaSharing a strong penchant for food, Sushmita loves all things good, cheesy and greasy. Her other favourite pastime activities other than discussing food includes, reading, watching movies and binge-watching TV shows.