India is a land of diversity and great heritage. And one of the best instances of the same is the festivities. We have a long list of festivals across India - each of which is celebrated with much fervour and enthusiasm. While some of these festivals have country-wide popularity (like Holi, Diwali and Dussehra), some celebrations remain region-specific. One such festival is Vat Savitri Vrat or Vat Purnima. Observed majorly in the states of Maharashtra, Gujarat and some parts of South India, this festival is observed by married women for their husband's health and prosperity (much like Teej and Karwa Chauth). According to the Hindu calendar, every year this festival is observed on Purnima or full moon night in the Jyestha month.
Vat Purnima 2022: Date And Time Of Vat Savitri Vrat:
The vrat is named after the Hindu Goddess Savitri who, as per legends, reclaimed her husband's life from the God of Death - Yamaraj with her devotion and perseverance. This year, Vat Savitri Vrat falls on June 14, 2022 (Tuesday).


Purnima Tithi Begins - 09:02 PM on Jun 13, 2022
Purnima Tithi Ends - 05:21 PM on Jun 14, 2022


(source: www.drikpanchang.com)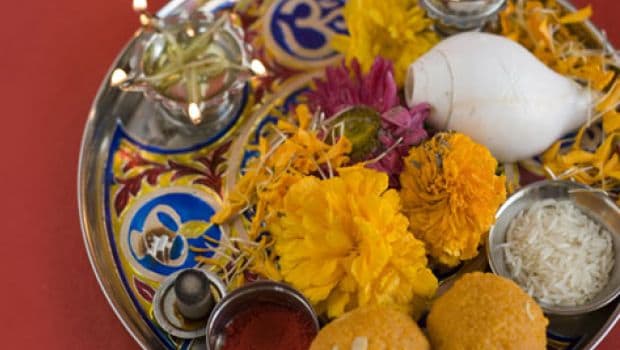 Vat Purnima 2022: Significance And Rituals Of Vat Savitri Vrat:
As mentioned earlier, the festival marks the devotion of Goddess Savitri, who reclaimed her husband Satyavan's life from Yamaraj. On this day, married women observe ritualistic fast, wear new clothes and jewellery and perform puja. They also tie a ceremonial sacred thread around a banyan tree and listen to the great tale of Savitri and Satyavan. For the unversed, 'vat' stands for banyan tree, which holds much importance in the ritual. It is said, Goddess Savitri got her husband's life back under a Banyan tree.


Devotees also prepare Bhog (or Prasad) with rice, pulses, seasonal fruits and more. After the puja, women take blessings from their husbands and break the fast with the Prasad.
Vat Purnima 2022: 5 Bhog Recipes For Vat Savitri Vrat Puja:
Sweet Potato Chaat:


Every puja is associated with a grand feast. And how can we celebrate a feast without some chaat?! Here's a sweet potato chaat recipe that can be prepared with sweet potato, black pepper, amchoor powder, lemon juice and sendha namak. Click here for the recipe.


Kuttu Dahi Bhalla:


We love dahi bhalla. Don't we?! Soft bhalla, dunked in spiced dahi and served with sev on the top - dahi bhalla tastes delicious. Here's a vrat-friendly dahi bhalla recipe that can be made with kuttu aata and sendha namak. Click here for the recipe.


Navratan Pulao:


Navratan Pulao is made with long grain basmati rice, fresh veggies and dry fruits, which is not just only very delicious pulao, but is also quite tempting. This is the best dish for the special occasion. Click here for the recipe.


Aloo Ki Kadhi:


Here's a vrat wali aloo kadhi recipe to pair with your vrat meal. Stewed potatoes, dipped in buckwheat and curd mixed kadhi and served with samak chawal, it makes for a wholesome vrat meal. Click here for recipe.


Payasam:


Call it kheer, payesh or payasam, an Indian celebratory feast is not complete without this sweet delicacy. Traditionally, it is also served as prasadam in several temples. All you need are milk, rice, sugar and dry fruits to make payasam, that too in just no time. Click here for the recipe.
About Somdatta SahaExplorer- this is what Somdatta likes to call herself. Be it in terms of food, people or places, all she craves for is to know the unknown. A simple aglio olio pasta or daal-chawal and a good movie can make her day.