Very Berry: Blackcurrants are Just What You Need for a Healthy Brain
NDTV Food | Updated: July 19, 2017 14:19 IST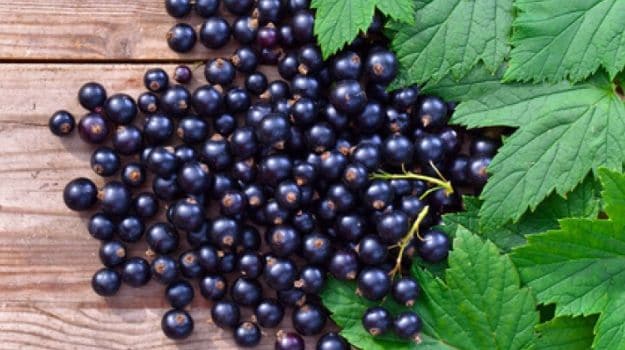 Bright and colourful, berries are one of nature's sweetest gifts. The pretty colours and the delightful flavours have lent to the creation of many culinary masterpieces. Who could forget baked cheesecake topped with blueberries, or summer tart filled with an assortment of berries?

But these little treats are not just about good looks. They come loaded with anti-oxidants that hep in fighting against free radicals in your body which can lead to numerous diseases. Moreover, they are vitamin boosters, help in making your skin radiant and your hair healthy, and lower cholesterol and blood pressure.

Why Blackcurrants are Good for You

A recent study has also found that blackcurrants can help in keeping us mentally young and agile. The berries help in managing the mental decline associated with aging populations and in people with brain disorders such as Parkinson's disease or depression.

Berries cut Parkinson's risk by 40 percent

"This study is the first to look at the effects of berry consumption on the cognitive performance of healthy young adults," said Arjan Scheepens, the plant and food research scientist who led the study.

The juice from a specific New Zealand blackcurrant cultivar, 'Blackadder' also reduced the activity of a family of enzymes called monoamine oxidases which regulate serotonin and dopamine concentrations in the brain.
Berries: Perfect for a glowing skin

These chemicals are known to affect mood and cognition and are the focus for treatments of both neuro-degenerative symptoms associated with Parkinson's disease and mood disorders, including stress and anxiety.

"This research has shown that New Zealand-grown blackcurrants not only increase mental performance but also reduce the activity of monoamine oxidases," Scheepens said.

Strawberries Cut Cardiac Risk in Women

"One of the key trends in the food industry is the development of ingredients and foods that have beneficial effects on human health," said Professor Roger Hurst, science group leader food and wellness at plant and food research.

The study was published in The Journal of Functional Foods.

Inputs from IANS