NDTV Indian of the Year Awards aim to recognise and salute the ideologies of Indians who have strengthened the foundation of our society and helped build Brand
India
. Over the years, the recipients of these prestigious awards include Sachin Tendulkar,
Shahrukh Khan
, Ratan Tata, Anna Hazare, Late Pandit Ravi Shankar, heroes of the
Mumbai
terrorist attacks et al. These iconic individuals continue to strive to make a difference and NDTV celebrates their achievements.On 2nd February 2016, New Delhi's Taj Palace Hotel was packed to the brim with dignitaries from the world of
showbiz
,
sports
and politics for the 10th edition of the event. So, who was in attendance this year?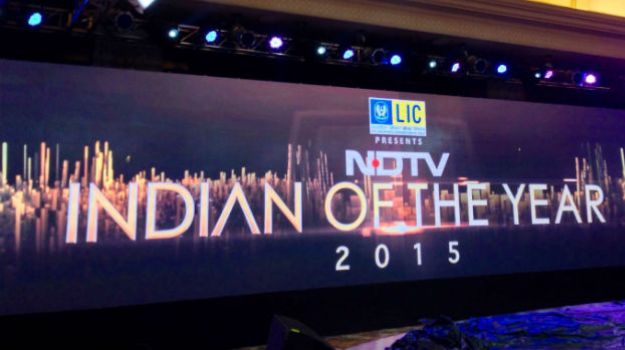 Bollywood
's Shahenshah, Amitabh Bachchan led the A-list guests with his wife, Jaya Bachchan and children, Abhishek Bachchan and
Shweta Bachchan Nanda
. Son-in-law Nikhil Nanda also turned up at the event to cheer for Big B as he bagged the award for Lifetime Achievement, along with Sourav Ganguly.
Bajirao Mastani
co-stars Ranveer Singh and Deepika Padukone were also honoured at the event for their contribution to the field of cinema, along with Irrfan Khan who won NDTV's Best Actor.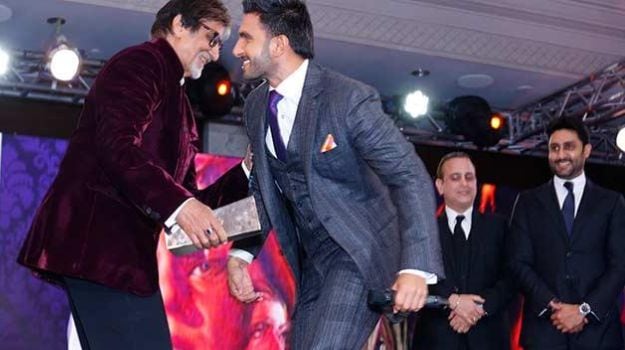 Image Credits: https://www.ndtv.com/photos
Thank u so much NDTV for this honour! So grateful to the people for bestowing upon me the opportunity to entertain! https://t.co/ps5pyMjvEE

— Ranveer Singh (@RanveerOfficial) February 2, 2016
The founders of 6 Indian startups including Zomato's Deepinder Goyal and Pankaj Chaddah, Flipkart co-founder Sachin Bansal, Snapdeal co-founder Kunal Bahl, Paytm founder Vijay Shekhar Sharma, Quikr founder Pranay Chulet, and Inmobi co-founder Abhay Singhal received NDTV's Indian of the Year Award (and also took a selfie with Dr. Prannoy Roy and actress Deepika Padukone). They told their stories of struggle and success, and dreams unlimited. Zomato's Deepinder Goyal shockingly remarked that he doesn't get to eat out a lot. He explained, "If I get sick I can't go to office the next day, and I can't afford that."The cat's out of the bag now!

.@Suparna_Singh@ndtv 'A lot' doesn't mean 'at all' :-) @Zomato@deepigoyalpic.twitter.com/b2VtCFU4Fm

— Shantanu Basrur (@thefuzzface) February 2, 2016
Sania Mirza was present at the awards ceremony (and honoured with Sportsperson of the Year Award). Here's a glimpse of her favourite foods:
The Luxurious pralines & packaging shows its created wid care.Sumtimes a chocolate can mean so much more #CadburyGlowpic.twitter.com/EcJJSLbP08

— Sania Mirza (@MirzaSania) September 3, 2014
And guess what? We also found out what the rest of the stars in attendance love to devour. After all, food is the one common love that transcends everything.Scroll down to find out...
Ranveer Singh
"Mutton, mutton, mutton!" exclaimed
Bajirao Mastani'
s Ranveer Singh. This superstar surely loves all things mutton, as well as Nutella and Indian-Chinese food. The 30-year old actor checked in for the awards on Tuesday and was the life of the party, no doubt. He even broke into an impromptu jig with politician Farooq Abdullah on stage and sang for Deepika Padukone who was a vision in silvery white. Unfortunately, she was not available for comment.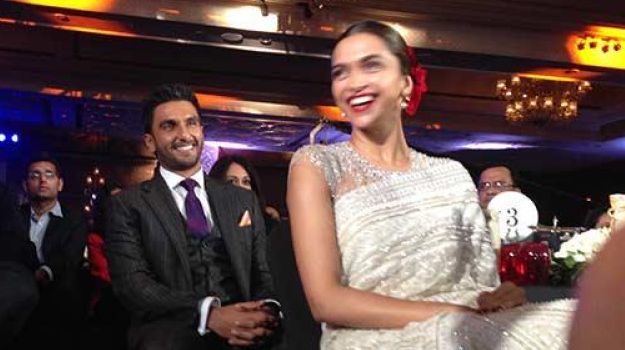 Image Credits: https://www.ndtv.com/photos
Sourav Ganguly
On being asked about his favourite food, Sourav Ganguly (affectionately known as Dada) instantly spilled the beans. "Dal chawal is my go to". The former Indian cricketer and captain of the Indian National Team also enjoys Biryani, Alu Posto, Chingri Macher Malaikar, and always starts his day with a cup of tea.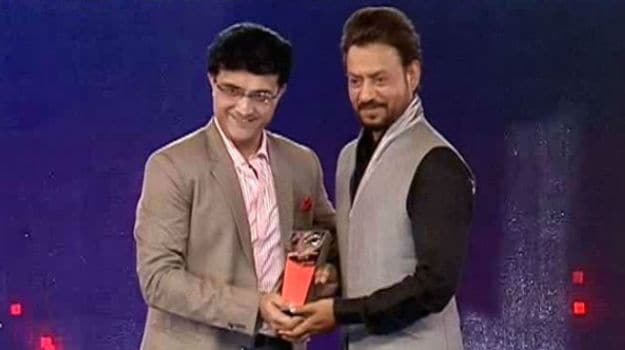 Irrfan Khan
NDTV 's Actor of The Year "loves Thai food". And who can blame the 49-year-old
Life of Pi
and
Lunchbox
star? It's our weakness too!
Mohammad Kaif
"Breakfast is my favourite meal of the day. I love starting my morning with eggs, cereal and fruits. I've recently given up red meat, but I still enjoy chicken and fish", remarked Mohammad Kaif. This Indian cricketer is also a huge fitness freak and a fan of football.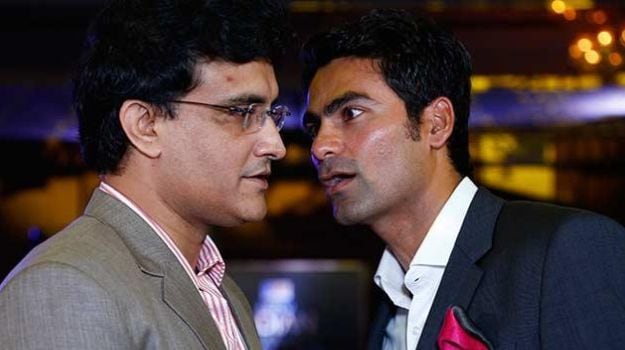 Image Credits: https://www.ndtv.com/photos
Celebrity inputs gathered by Sparshita Saxena, NDTV Food.