It is a lazy Tuesday mid-afternoon. I am visiting the parents in Mumbai, which means I spend my day aimlessly lolling on the sofas, catching up on my reading and, joy of joys, not having to tell the cook what to make for dinner (it is the dregs of household management, I'd sooner have my upper lip threaded by a hyperopic member of the Mongol hordes) My mother is in frenetic activity, shuffling around adjusting a pillow here, angling a vase to a perfect 30 degrees, fluffing up a deflated cushion, planning her annual Diwali party that is still many weeks away - over lunch I had asked her what her plans for the day were, she said "just doing nothing and chilling at home". This, I suppose, which constitutes as "doing nothing", is more than I manage to do in a week. She is looking lovely, dressed in a cotton Kerala sari, I asked what the occasion was? She said "she just felt like it" and that is occasion enough!The cook arrives on cue, he has the timing down to an art form, not during lunch, not immediately after, but within 30 minutes, give or take, of. In life if you have your timing right you're 80% thru, no one, not even my mother, can decide a dinner menu on a full stomach. She rolls her eyes and the endless game of "what will you make?" "what shall I make?" starts. I have declined dinner at home as I am going out, our cook's joy and relief is palpable!! I am vegetarian, and no one who enjoys food, likes a vegetarian. It is a stigma I have been plagued with my entire life. You see I was born vegetarian! My mother says when I first started eating solids as an infant, she mixed my mashed potatoes with chicken stock and I spat it all up, I have been thwarting her efforts to turn me non vegetarian ever since. There was an episode in my youth where exasperated by my finicky eating habits, whilst on holiday in the States, and growing concern over my nutrition, she passed off a cheeseburger as vegetarian and I lapped it up and asked for seconds! It's not like I haven't flirted with the idea of non-vegetarianism but let's just say it remained that, never culminating into a relationship. I am periodically seduced by a slice of Viande Sêche ( a dry cured Swiss meat- it was introduced to me by a senior when I was in boarding school there. It changed my life).
(The Reluctant Gastronome, Shweta Bachchan Nanda: Comfort Food From My Mom's Kitchen)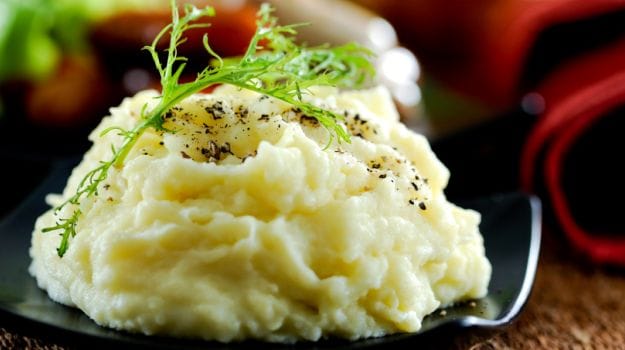 (The Reluctant Gastronome, Shweta Bachchan Nanda: The Good, Bad and Yummy of Monsoon Season)
When I was a little older, my mother insisted I try some caviar at a very glamorous party (she was relentless in her endeavor). It was served on the most elegant silverware, and I didn't want to seem gauche and decided to give in. It was a revelation, suddenly my potato and cheese dulled palate was alive! Never had I eaten something that tasted so exotic, caviar doesn't explode in your mouth, that would be vulgar. Rather, it unveils gently. The first bite is hearty, the earthy punch of the blini and the frothy aftertaste of the crème friâche take center stage while gently these tiny, inky, delights deliquesce on your tongue taking over the accompaniments like an ageing actress in her swan song, full of ballast, desperation and overstretching its cue! You never forget your first kiss, glass of great champagne or your first taste of excellent caviar. Because it is so dear, the rampant killing of Sturgeon, for its precious roe, which lead to severe depletion in their population and the ensuing efforts to conserve it, caviar became hard to come by and as expensive. It acquired contraband status for a while and almost stopped making an appearance at parties and was even struck off the menus of first class cabins from airlines the world over. One could buy precious jewelry for the price of a small tin of A grade Beluga, it is one of the world's most opulent garnishes.Traditionally eaten, depending on region, on buckwheat blini's or as a garnish on peeled, boiled, white potatoes, some with the accompaniment of chopped onions, the white and yolk of a boiled egg and sour cream, though the fresher and more superior the quality the better to leave out any other ingredients. Always served cold it is eaten using a horn, mother of pearl or if pushed, a plastic spoon as metal corrupts the taste. You may be tempted to slather as much as you can get on your toast, but it is only good manners to take dainty servings. Feel free to gobble it up whole, nibbling will only make the toast brittle and you're in danger of making a mess. Russians chase theirs with a shot of cold vodka, but it is increasingly paired with champagne nowadays.My fellow herbivores, I can just imagine you pulling out your smelling salts and reaching for a bowl of blanched greens in hopes of erasing the unpleasant reminder that being vegetarian leaves you open to all sorts of culinary temptations. I, on my part, continue my tryst with caviar, unabashed, unabated, every spoonful a celebration, because as my wise mother put it, when it comes to occasions, just feeling like it makes it one.
Disclaimer:
The opinions expressed within this article are the personal opinions of the author. NDTV is not responsible for the accuracy, completeness, suitability, or validity of any information on this article. All information is provided on an as-is basis. The information, facts or opinions appearing in the article do not reflect the views of NDTV and NDTV does not assume any responsibility or liability for the same.