Ever since the pandemic has struck us down, we all have been stuck in our homes. Our daily activities of exploring new places, going out to restaurants, having food from street vendors and going on dates with our partners have come to a stall. While we miss those times of getting all excited and ready for a date, we sit at our homes and wonder about the good old times. But even if it's advisable not to eat from outside, we can always set a romantic and fancy date with our partners at home! All you need to do is to set up a table and create an intimate environment with, of course, some tasty food.)


(Also Read: Chocolate: Does It Really Lift Our Mood And Make Us Feel Romantic?


While deciding on the decor for your date can be easy, deciding upon food might not be. After all, we have all the options from different cuisines that we can cook up at home. And the best part about the dishes that we bring you today is that you can make them in just half an hour! So, without waiting any further, let's jump into some recipes, you can make at your home
Here Are 7 Recipes To Make On Your Date Night
1. Pasta in mushroom sauce
A creamy mushroom sauce tossed with vegetables, spices, and herbs is loved by most of us. You can easily prep for the sauce with everyday ingredients like maida, milk or even cream. So choose your favourite kind of pasta and make this yummy recipe. For the full recipe, click here.
2. Paneer Butter Masala
If you are in the mood to have something lip-smacking, then paneer butter masala is the go-to dish to make. Fried paneer cubes are mixed with tangy and spicy tomato sauce and garnished with mint leaves. See the full recipe here.
3. Chilli Chicken
Spicy, crunchy and Succulent pieces of fried chicken are tossed in soy sauce, chilli sauce, ginger, garlic and many other flavours that complete this dish. Serve it with spicy gravy and some noodles; this dish will taste absolutely amazing. For the full recipe, click here.
4. Vegetable Pizza
Who doesn't love a yummy cheesy pizza? You can easily find a pizza base at any local shop or a grocery shop near you. And cheese and vegetables and bake your delicious pizza till you see the cheese melting. Pro tip: if you want to make your pizza extra cheesy, then add a layer of cream on the base, then cheese, vegetables and more cheese from the top! See the recipe here.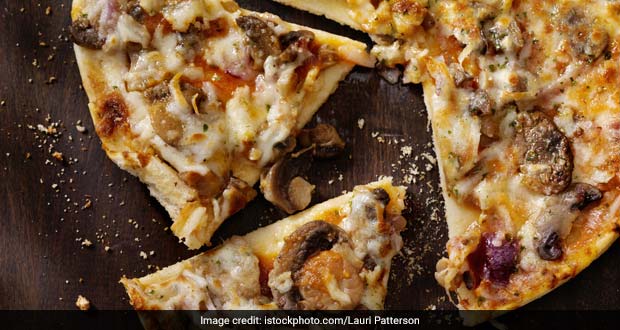 5. Prawn curry
Level up your dining table with a delectable prawn curry! To make this dish take a few garlic pods, cloves, onions, coconut, coriander seeds and blend them to get a fine paste. Next, add water and throw in the prawns till they cook entirely.
6. Vegetable fried rice
Nothing is easier and quicker than cooking up some delicious fried rice. Take your leftover veggies and mix rice with masalas and sauces of your choice. Garnish with fresh coriander leaves and serve hot. Check the full recipe here.
7. Kerala fish fry
The crispy on the outside and soft on the inside fish is served in banana leaves and is packed with flavourful masalas. Enjoy this delicious meal with rice. See the full recipe here.
Make these yummy dishes in just half an hour and impress your partners with a romantic date. Let us know which one you liked the best!