If a huge and hearty sandwich can't whet your appetite, we don't know what can. You just can't ignore what a good sandwich can do and undermine its value. One of the topmost comfort meals, sandwich can be made in any form with any food, and can be had any time of the day. Veggies, meats, salads, sauces - just about anything can be slipped in between the bread slices to make a decadent sandwich. To mark the greatness of this ever-so-popular food, today (November 3rd, 2019) is being celebrated as World Sandwich Day. And, if you are wondering how to celebrate the occasion, we'll tell you exactly how.

This year's World Sandwich Day comes at a time when everyone wants health on their plate, and also inside their sandwich (all thanks to decadent treats we had on Diwali and Halloween). So, the best way to pay ode to the occasion and also to your favourite food is by making for yourself some healthful and delicious sandwiches and gorge on them throughout the day.

5 Healthy Sandwich Ideas For World Sandwich Day:

1. Grilled Veg Pesto Sandwich
This sandwich is a large trunk of so many fresh and healthy foods that you'll be satiated and happy at the same time after eating it. There's mushrooms, basil, bell peppers, zucchini, garlic, and the list goes on and on.

Click Here For Detailed Recipe

2. Chicken Sandwich
Get your fill of proteins from the filling of chicken in this creamy, chewy and delicious sandwich. Mayonnaise, capsicum and lettuce are added to enhance its taste, but the best part about this sandwich is that it is super quick and easy to make at home.

Click Here For Detailed Recipe
(Also Read: Happy World Sandwich Day: Classic Sandwiches You Must Try)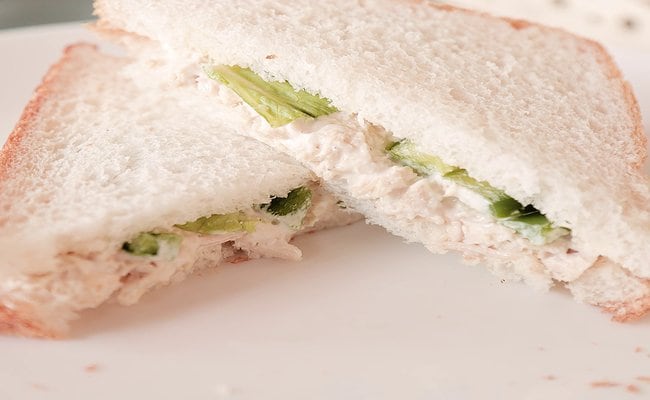 3. Healthy Club Sandwich
When you think of sandwiches, multiple-layered club sandwich is the first thing you want. And, if the sandwich is stuffed with foods like lettuce, zucchini, bell peppers and eggs, it's even better!


Click Here For Detailed Recipe


4. Grilled Cheese Toast with Bacon, Avocado And Tomato
The name of the sandwich is self-explanatory but we just can't resist telling you that you'll love every bite of this cheesy plus tangy plus sourly delight.


Click Here For Detailed Recipe


5. Bean Club Sandwich
Protein-rich baked beans are mixed with bacon strips and lettuce to make a succulent and powerful filling for this delicious sandwich.


Click Here For Detailed Recipe


(Also Read: 6 Tips To Make the Most Perfect Sandwich)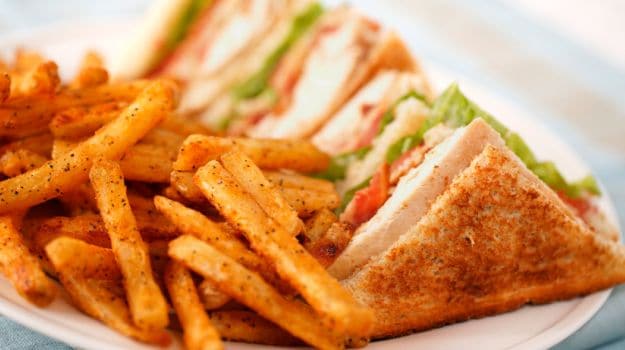 Celebrate World Sandwich Day 2019 in the right way with these healthy sandwiches and make the most of the day by treating your tummy to the food it truly loves.
About Neha GroverLove for reading roused her writing instincts. Neha is guilty of having a deep-set fixation with anything caffeinated. When she is not pouring out her nest of thoughts onto the screen, you can see her reading while sipping on coffee.