Losing weight is a struggle but so is maintaining it. It's terrible if you have done the hard work to lose those few inches only to have them back in a few months or perhaps weeks. Of course, the thumb rule to maintain your weight is consistency in following healthy lifestyle habits that actually helped you lose weight. Therefore, it's not just important to adopt diet changes that help you lose weight but also sustain it. So, if you're in the process of shedding few pounds or have just attained the perfect figure you've always dreamt of, here are few tips you must follow to keep the weight off.
1. Eat your carbs: You may have cut down on your carb intake to lose weight but it is important to have them in order to sustain the weight loss, advises Celebrity Nutritionist Pooja Makhija. If you're not eating enough carbs you will not be able to sustain the weight loss and eat more to make up for the lack of calories.
2. Eat more fruits: According to a study, published in the British Medical Journal, eating fruits like as apples, pears, and berries may be linked to less weight gain. This benefit can be attributed to the presence of high levels of flavonoids in such fruits. Flavonoid is a natural compound known for its antioxidant and anti-inflammatory health benefits.
3. Add lots of fiber to your daily diet: Foods like fresh fruits, green leafy vegetables, whole grains and lean protein are great as they fill you up and take longer to digest keeping you full and satisfied. This eliminates the need to binge eat and prevents instances of weight gain.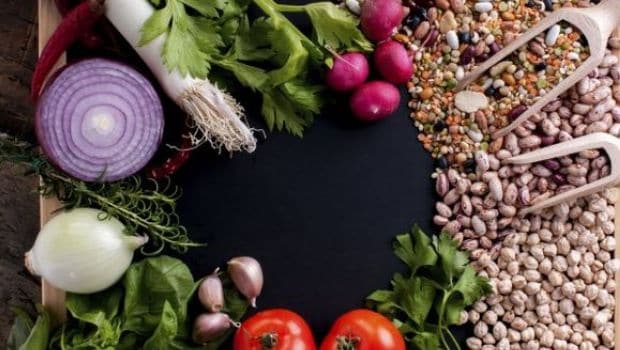 Fiber eliminates the need to binge eat. Photo Credit: Istock
4. Count your calories:
An important aspect of weight maintenance is to keep an eye on your daily calories. You may be eating more
calories
than what you were while losing weight but it is important to know your daily consumption and plan your meals accordingly. This will prevent overeating. Make a weekly plan, if you like, that will keep you on track.
5. Switch to sugar alternatives: It's hard to keep your hands off the sweet stuff and so the solution for your sweet tooth is to switch to sugar alternatives like honey or jaggery. Refined sugar is a source of empty calories and the biggest culprit of weight gain.
6. Never skip breakfast. Ever: Weight loss does not only depend on what you're eating but also on how you are balancing your calories through the day. Breakfast sets the path for the rest of the day, so make sure you have a wholesome meal and get all the nutrients right at the start. This way it is easier to burn off these calories through the day and keep your metabolism going to prevent accumulation of fat.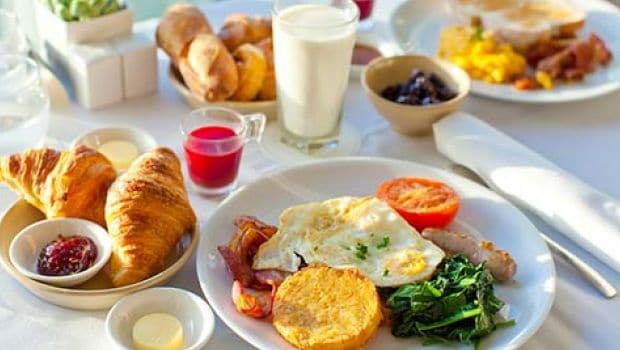 Breakfast sets the path for the rest of the day. Photo Credit: Istock
7. Use your oven more often:
It's good to switch to healthier cooking oils like mustard oil, rice bran oil or even
olive oil
for better heart health and to add good quality fats to your diet. But it also helps to limit your intake and switch to healthier ways of cooking like grilling, broiling and roasting. These help in preserving nutrients and offer a great smoky flavour.
8. Don't starve yourself: Extreme calorie restriction can slow down your metabolism and this may cause a shift in certain hormones that regulate your appetite. Both these factors can contribute to weight regain.
9. Exercise daily even if it is for 30 minutes: The key to maintain your weight is to maintain energy balance in the body. Regular exercise helps in burning off the calories you consume daily and therefore, you weight is likely to remain the same. It will also help in increasing your metabolism which helps to achieve energy balance.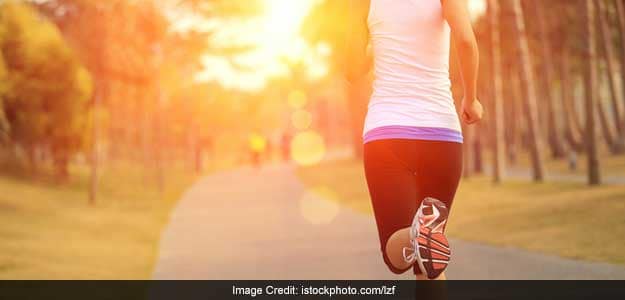 The key to maintain your weight is to maintain energy balance in the body. Photo Credit: Istock
10. Lift weights:
Building more lean muscle can help you remain toned and in shape. Include some resistance training
exercises
in your workout regime to improve your metabolic rate.
11. Get enough sleep: Sleep deprivation is a major risk factor for weight gain. Studies have noted that inadequate sleep leads to higher levels of ghrelin, known as the "hunger hormone" which increases your appetite. It also suppresses the levels of leptin, another hormone that controls your appetite.
Turn these simple tips into your daily habits and you'll be able to keep the weight off with ease and stay in shape.