Regarded as a better alternative to refined sugar,
coconut sugar
is the dehydrated and boiled sap of the coconut palm. Coconut sugar has caught the attention of many of those who are health conscious because of its low fructose content and low
glycemic
index. It also contains traces of some
minerals
and
antioxidants
as compared to regular white sugar. Another factor that gives coconut sugar an edge over the other sweeteners is that it is not refined or chemically altered and contains no artificial ingredients or synthetic substances. Coconut sugar is not a direct derivative of coconut, it is the boiled and dehydrated sap of the coconut palm which is collected in a container. It looks and tastes much like clumped brown sugar with a slight hint of
caramel
. It is used widely as a natural sweetener in baking and in cooking.
Here are six amazing benefits of coconut sugar that will convince to to ditch refined sugar.
1. Low glycemic index
The glycemic index (GI) is a measurement evaluating carbohydrate-containing foods and their impact on our blood sugar and
glucose
levels. "Coconut sugar ranges relatively low in the Glycemic Index count. It ranks just 35 on the index as opposed to the regular table sugar which ranks between 60 to 65", says Meher Rajput, Dietitian and Nutritionist at FitPass. High GI foods can cause your blood sugar to spike suddently which take a toll on your insulin levels. Moreover, coconut sugar contains a fibre called
insulin
which is known to slow down the
glucose
absorption.(Also Read :
Barley Benefits: How It Could Help Reduce Blood Sugar Level
)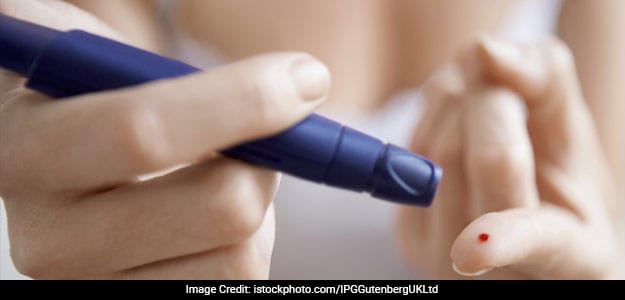 2. Relatively high on nutrients
Containing about 16 calories and four grams of carbohydrate per teaspoon, coconut sugar may not bring down your calorie intake but Meher Rajput explains, "Your regular white sugar is what we term as 'empty-calories' which means that it does not contain any nutrients. Coconut sugar, on the other hand, is high on antioxidants, iron,
calcium and potassium
."
3. Not refined
Coconut sugar is one of the most sought after natural sweeteners. Away from the extensive refining process, which regular sugar has to undergo, coconut sugar is pure and straight out of nature. You may use it preparing various desserts and drinks.(Also Read :
Date Syrup: A Natural Sweetner That Can Fight Bacterial Infections
)
4. Less fructose
Fructose
is a variant of sugar which is quickly converted into fats by our body. Fructose is not easily broken down, and only the liver is capable of breaking down fructose, and this complex breakdown leads to formation of triglycerides (a form of fat). Coconuts sugar contains 70 to 75 percent of sucrose and about 20 to 30 percent of fructose as opposed to white sugar which is high in both fructose and glucose. (Also Read :
High Fructose Levels in Beverages Harmful
)
(Except for the headline, this story has not been edited by NDTV staff and is published from a syndicated feed.)
About Sushmita SenguptaSharing a strong penchant for food, Sushmita loves all things good, cheesy and greasy. Her other favourite pastime activities other than discussing food includes, reading, watching movies and binge-watching TV shows.