It is not uncommon to find people playing doctor, advising others the kind of medicines he or she should have to treat common health problems like cough, cold, fever, allergies, diarrhoea, acidity, so on and so forth. While most of these medicines can be easily brought over the counter, it is important to realise that not all of us function in the same way, and hence the problem at hand may or may not be the same. This is also true that there are many people who are completely clueless when it comes to picking medicines when common health problems as mentioned above spring up in the family. And with the diverse range of medicines available in the pharmacies, it is quite overwhelming.
With the allergy season still on, there are various cases of health issues, especially among children such as sneezing, coughing and congestion. In an attempt to bring relief to the children, parents commonly search for over-the-counter medications without actually having any clue. According to a study done by C.S. Mott Children's Hospital National Poll on Children's Health, a lot of parents are found to be clueless when it comes to relieving their kids during allergy season.
"Parents often face an overwhelming selection of allergy medicine without clear guidelines on how to choose the right one for their child," said poll co-director and paediatrician Gary Freed. "Some parents may be picking allergy medication based on their interpretation of different advice they've heard, which may not always be accurate," he added.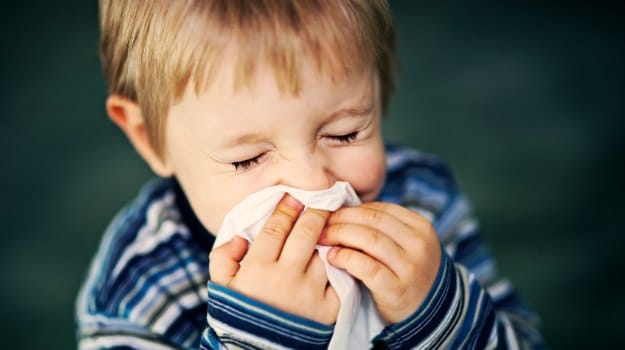 The Mott poll report is based on responses from a national sample of 1,066 parents of children ages 6-12 who were asked about experiences with giving children over-the-counter allergy medicines. Over half had given allergy medicine to their school-aged child in the past year. 85% parents who gave children allergy medicine used medication they already had in the house, with one in five (18%) not checking the expiration date first.
"While outdated medicines are unlikely to be dangerous, they may have lost some of their effectiveness," Freed noted.
Most parents used allergy medicines labelled for children, but one in seven (15%) have given their child over-the-counter allergy medicine labelled for adults. A third of those using adult medications gave their child the dose recommended for adults while two-thirds gave a partial adult dose.
While adult medicines may often contain the same ingredients as those packaged specifically for kids but it is important to realise that the dosage makes a big difference.
"If taken as directed, over-the-counter allergy medicines are safe and effective for children, but parents should be very careful to give their child the correct dose. Doses greater than recommended for children can result in more severe side effects," Freed continued.
It is always advisable to consult a physician before buying medicines, no matter the illness.