Andhra Pradesh Government Aims to Make State Mosquito-Free in 2 years
Press Trust of India | Updated: September 29, 2016 13:58 IST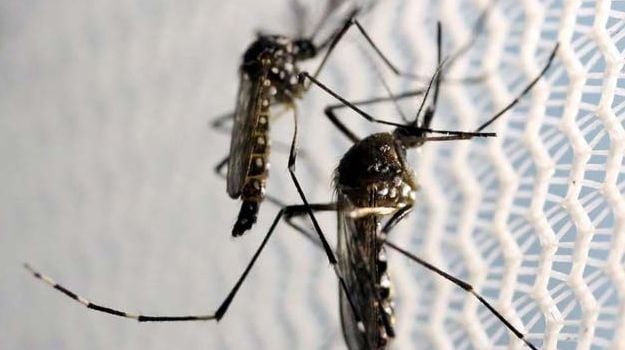 Andhra Pradesh Chief Minister N Chandrababu Naidu today said his government would work to make
the state "100 per cent mosquito-free" in the next two years.

"It is possible. We have recently launched a war on mosquitoes. We have to work on this daily and in two years make AP mosquito-free," the Chief Minister said, inaugurating the two-day conference of District Collectors here today.

Sri Lanka has achieved the distinction of being a mosquito-free nation and the World Health Organisation has also declared it so, he pointed out.

Andhra Pradesh would also reach a milestone on October 2 when all 110 municipalities and another 1,000 villages would be declared open defecation-free (ODF).

"We will be the first state in the country where all municipalities are ODF. By the end of 2018, all the remaining villages should also be made ODF," the Chief Minister said.

Chandrababu claimed that his government put in place a system to overcome drought in the Rayalaseema region.
"Use of rain guns and water sprinkler systems proved effective in tackling drought and saving crops in lakh of acres in Rayalaseema this year. Our ultimate objective is to make the state drought-free," he said.

"But there is no way we can avoid cyclones or floods, which the state is prone to. For this, preparedness is required. We have to regularly conduct mock drills so that we can prevent damage to properties and lives during calamities," the Chief Minister said.

Deputy Chief Ministers N China Rajappa (Home), K E Krishna Murthy (Revenue), Finance Minister Yanamala Ramakrishnudu, Chief Secretary Satya Prakash Tucker, Chief Commissioner of Land Administration Anil Chandra Punetha and other bureaucrats attended the conference.

(Except for the headline, this story has not been edited by NDTV staff and is published from a syndicated feed.)