Don't you just hate it when your skin starts creating issues out of nowhere, especially if it's before an important event? This may make you feel conscious and have an effect on your confidence, which is why it is crucial to look after your skin and help provide the nourishment that it requires. This does not mean that you have to buy fancy skincare products that break the bank. They may be beneficial, but not in the long run. For long-lasting results, it's equally important to be mindful of the nourishment that you provide your skin from within, and this includes the type of food and drinks you consume on a daily basis. Luckily, there are plenty of fruits and vegetables that are known to be quite beneficial for our skin, one of them being bell peppers. So, if you want that youthful, glowing skin that you've always desired, you must include them in your diet. Here we bring you a list of all the incredible benefits this fruit has to offer for your skin. Check them out below:
Also Read: Easy Kitchen Tips: How To Julienne Bell Pepper And Capsicum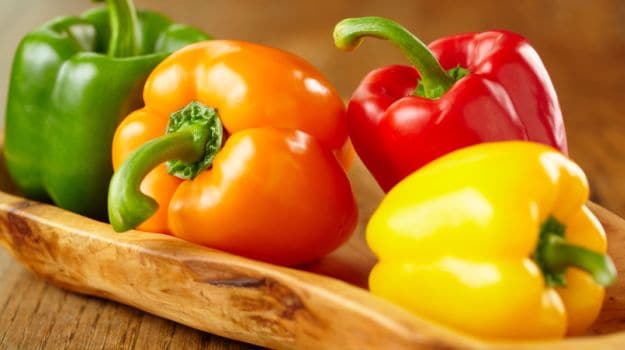 Here Are 5 Amazing Benefits Of Bell Peppers For Skin:
1. Rich source of vitamin C
Bell peppers are considered an excellent source of vitamin C. Be it the green variety of bell peppers, the red variety, or the yellow variety, they're all equally power-packed with this vitamin. Vitamin C is essential for maintaining healthy skin as it aids in the production of collagen, a protein that is responsible for giving structure and elasticity to the skin.
2. Helps to hydrate the skin
If your skin is dehydrated, there's no way you can mask that appearance. Luckily, there are certain foods that can help hydrate your skin, one of them being bell peppers. These fruits have high water content and can help nourish your body from within. They may contain up to 92% of water.
3. Rich in antioxidants
Bell peppers are also rich in antioxidants, making them great for the skin. Antioxidants are important for our skin as they help protect it from harmful sun radiation and other pollutants in the air. This can help improve the overall texture and appearance of your skin.
4. Has anti-inflammatory properties
If you're someone who often faces skin-related problems, look no further and include bell peppers in your diet. These fruits are loaded with antioxidants and can help heal damaged skin to a great extent. They may also help soothe dry and irritated skin.
5. Gives your skin a natural glow
Naturally glowing skin is probably one of the best indicators of well-nourished skin. And if you too want flawless skin, you must include bell peppers in your diet. Vitamin C present in bell peppers helps give your skin that youthful flow that we all desire. So, start consuming more bell peppers now!
Also Read: 4 Reasons Why You Should Consume Bell Peppers (With Recipes)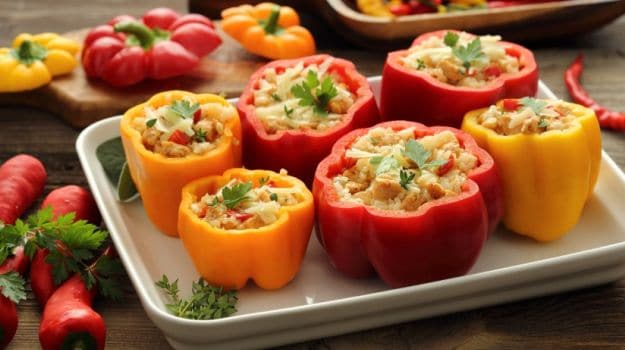 How To Consume Bell Peppers For Skin Care?
After having an insight into the amazing benefits of bell peppers for skin, the next question that arises in mind is: how should one include them in their diet? Most of us incorporate them into our sabzis and curries, but that's not the only way to consume them. You can even use them in your salads or bake them and stuff them with flavourful fillings. So, go ahead and try experimenting a little with these colourful fruits, and you'll be surprised to see how effectively they contribute to your skin's health.
Now that you know the incredible benefits of bell peppers for skin, make a conscious choice to include them in your diet and see the changes for yourself!


Disclaimer: This content including advice provides generic information only. It is in no way a substitute for a qualified medical opinion. Always consult a specialist or your own doctor for more information. NDTV does not claim responsibility for this information.
About Vaishali KapilaVaishali finds comfort in eating parathas and rajma chawal but is equally enthusiastic about exploring different cuisines. When she's not eating or baking, you can often find her curled up on the couch watching her favourite TV show - FRIENDS.