Delhi
today is grappling with hazardous
air pollution
. Vehicles emitting toxic particulate matter (PM) are cited as the main pollutants especially during winter. A study conducted by University of Surrey has found that New Delhi suffers from a "toxic blend of geography, growth, poor energy sources and unfavourable weather that boost its dangerously high levels of air pollution". Pollution has proven to have inflammatory effects on the
heart
, causing chronic
cardiovascular
problems. The capital is infamously cited as the
most polluted city in the world
, with air pollution causing thousands of excess deaths in a year. Continues exposure to
air pollution
is known to have caused cardiovascular illness and mortality.Pollution particles that are smaller than 2.5 microns are related to fuel combustion. They are so small in nature that they are almost invisible. Such particles enter the human body and cause irritation to the lungs and
blood vessels
around the
heart.
Delhi has turned into a
toxic
pollutant punch-bowl with myriad elements. The government is pulling all strings to bring down the levels with the recent one being the odd-even vehicle concept.It is predicted that the number of road vehicles would increase from 4.7 million in 2010 to nearly 26 million by 2030! While the success of the odd-even formula is uncertain in the mega city with a population of 25.8 million, Delhities are keeping their fingers crossed, hoping for the best.It is, hence, important to realize that combination of harmful nitrogen oxides and fine particulate matter can disturb the heart rhythm. There is clinical evidence that clearly indicates the deleterious effects of
ambient air pollution
on health and its relation to heart disease and
stroke
. Environmental air pollutants include carbon monoxide, oxides of nitrogen, sulfur dioxide, ozone, lead and particulate matter. All of these are associated with an increased hospitalisation and mortality rate due to cardiovascular disease, especially in people with congestive
heart failure,
frequent arrhythmias or both.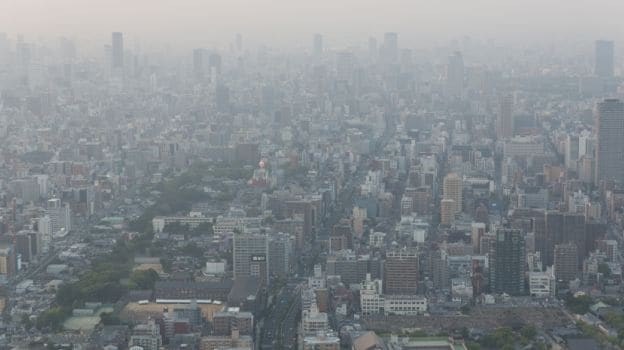 Motor vehicles are the main source of carbon monoxide - an odourless, colourless and tasteless gas that binds to
hemoglobin
with an affinity 250 times that of oxygen, thereby interfering with the systemic delivery of oxygen to tissues. Carbon monoxide can attain concentrations sufficient to physiologically meaningful increases in carboxyhemoglobin in people with cardiac conditions.Studies show that cities with high nitrogen oxide concentrations had death rates four times higher than those with low nitrogen oxide concentrations. Harmful air pollutants can cause cardiovascular diseases such as artery blockages leading to heart attacks. A world health organisation (WHO) study points out that 6.2 lakh people in India died due to air pollution related diseases in 2010. More than half the deaths were triggered by heart attacks!Urban air pollution is directly linked to
heart disease
. Policymakers need to be educated on the types, sources and effects of different kinds of particulate matters causing air pollution so that the emissions can be regulated.