Cancer is not just a disease but many diseases. There are more than 100 different types of cancer. Most cancers are named for where they start.
Cancer
begins from the building blocks of your body; cell. Normally, our body forms new cells as we need them, replacing old cells that die. Sometimes this process goes wrong. New cells grow even when you don't need them, and old cells don't die when they should which leads to
formation of tumors
, resulting in cancer. This disease has affected millions with no accurate cure still. In India, an average citizen is at a risk of 10.1 per cent for developing caner according to data from IARC GLOBALCAN (2012). In order to reduce the risk of developing cancer, a person should eat more than 10 portions of green leafy vegetables and fruits a day, suggest a recent study.Scientists from Imperial College London analyzed 95 studies on fruit and vegetable intake for the study. They found that although the greatest benefit came from eating 800g a day, even the recommended five portions of
fruits and vegetables
a day reduced disease risk. The study was a meta-analysis of all available research in populations worldwide. It included up to 2 million people and assessed up to 43,000 cases of heart disease, 47,000 cases of stroke, 81,000 cases of cardiovascular disease, 112,000 cancer cases and 94,000 deaths.
(6 Everyday Ayurvedic Herbs That May Protect You From the Risk of Cancer)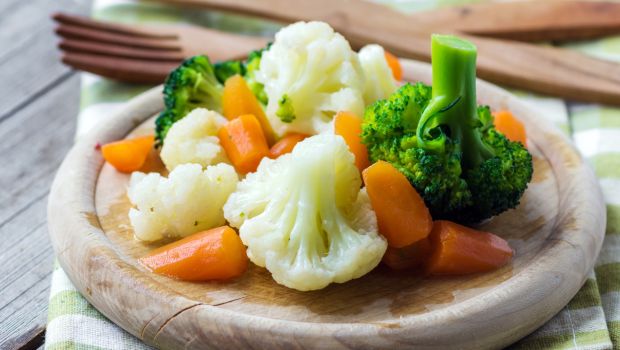 The team estimates if people ate 10 portions, or 800 g, of fruit and vegetables a day approximately 7.8 million premature deaths worldwide could be potentially prevented every year. The research was published in the International Journal of Epidemiology. The team when analyzed which types of fruit and vegetables provided the greatest protection against disease they found that eating 5 portions was also helpful but greatest results were achieved by the ones who ate ten or more than ten portions of fruits and vegetables.According to lead study author, Dr Dagfinn Aune, "We wanted to investigate how much fruit and vegetables you need to eat to gain the maximum protection against disease, and premature death. Our results suggest that although five portions of fruit and vegetables is good, ten a day is even better."
(Top 15 Cancer Fighting Foods)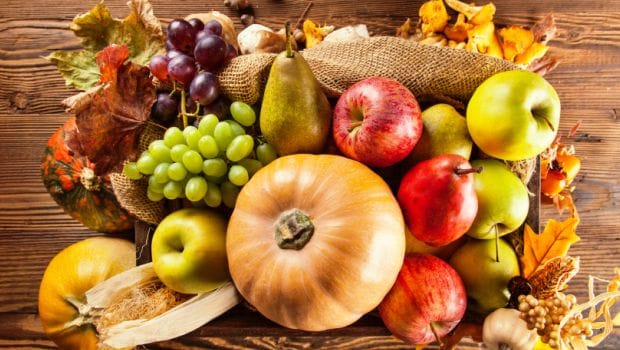 The results showed that a daily intake of 200g was associated with a 16 percent reduced risk of heart disease; an 18 percent reduced risk of stroke, and a 13 percent reduced risk of cardiovascular disease. The amount, equivalent to two and a half portions, was associated with 4 percent reduction risk in cancer risk and 15 per cent reduction in the risk of premature death. Fruits and vegetables, which may help prevent heart disease, stroke, cardiovascular disease, and early death are apples pears, citrus fruits, salads and green leafy vegetables such as spinach, lettuce and chicory, and cruciferous vegetables such as broccoli, cabbage and cauliflower.So "finish yer Veggies", in order to reduce the risk of cancer and other diseases.