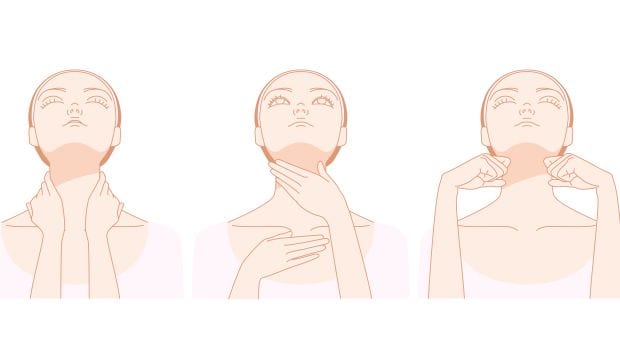 Yoga trainer and founder of Yogisthaan, Ajit Singh Tapasvi explains, "Our ancient knowledge was all based on the energy. When your body's energy gets trapped in a certain area it leads to fat accumulation. To get rid of it, you need to release the energy.
Surya Namaskar
not only invokes the energy of the sun within the body but also triggers all the energy points in the body. It is great for fighting a double chin and in fact, it is a full body workout that engages all muscles. It's best to practice it under the sun before 10 am."
You can also support the above exercises with some natural home remedies, for instance, massaging your lower jaw with wheat germ oil as it is rich in Vitamin E which helps in tightening your skin. Another quick remedy could be applying a mask made with egg whites, honey and lime. This also has a tightening effect on the skin. Give these exercises and remedies a shot and say goodbye to that double chin. No more shying away from being clicked!