How to Quit Smoking: 10 Easy Ways to Resist Tobacco Cravings
Shelly Prakash , founder of SmokingDiet | Updated: May 31, 2017 15:31 IST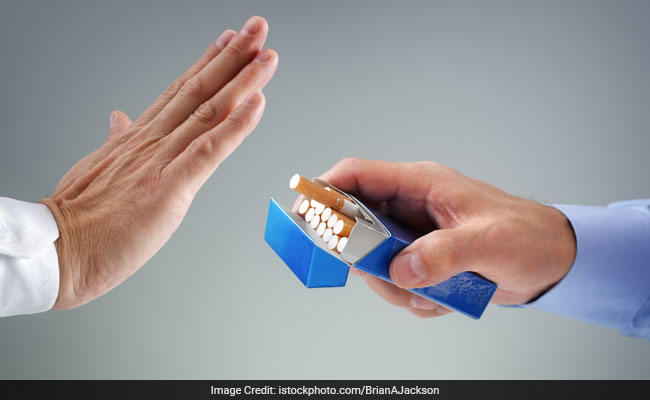 Smoking kills 7 million people every year

Smoking is not a disease and does not need medication. A smoker needs an ecosystem of support, guidance, mentoring and self-discipline to kick the butt. World No Tobacco Day is commemorated every year by the World Health Organisation on 31st May. According to their report, tobacco kills more than 7 million people every year around the world. The theme for World No Tobacco Day 2017 is "Tobacco – a threat to development." It proposes measures that governments and the public can take to promote health and development by confronting this global crisis. But here's what you can do - quit smoking and start today. These easy tips may prove very helpful in your efforts to quit smoking.

1. Drink plenty of liquids (fruit juice or water) during the first three days of quitting. It will help in flushing out nicotine faster. Milder forms of green tea are also very helpful. Avoid black tea and coffee for a few days.

2. Your body systems are going to work much better, including your senses for smell and digestion. Consider keeping some pre-cut vegetables handy, such as celery, carrots and fruits to beat sudden hunger pangs and avoid binging on candies and pastries.

3. For some smokers, ending a meal means lighting up, and the prospect of giving that up may appear daunting. Here's a quick tip to deal with this situation. Replace that moment after a meal with something such as a piece of fruit, a (healthy) dessert, a piece of chocolate, and a stick of gum or simply suck on a straw.

4. Distract yourself. Do the dishes, turn on the TV, take a shower, or call a friend. The activity doesn't matter as long as it gets your mind off smoking.

5. Reward yourself. Reinforce your victories. Whenever you triumph over a craving, give yourself a reward to keep yourself motivated.

6. Whenever the urge of smoking arises, brush your teeth. The just-brushed, clean feeling can help get rid of cigarette cravings. Keep other things around to pop in your mouth when cravings hit. Good choices include mint, celery sticks, gum, and sunflower seeds.

(Also read: 9 Reasons Why You Need to Kick the Butt Right Now)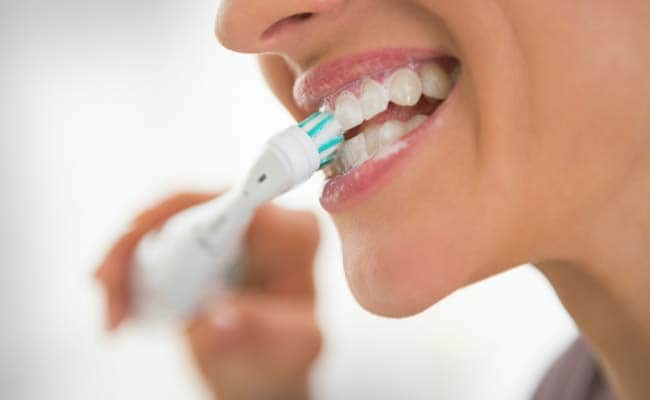 Brushing your teeth can help overcome a craving

7. Practice deep breathing on a daily basis, use it whenever you may get an unwarranted craving.

8. Add ginseng powder to your breakfast. Ginseng is an effective remedy to prevent the release of dopamine, one of the main components found in nicotine.

9. Snap your cravings away. Wear a rubber band around your wrist and snap it if you are considering giving in to a craving. The sting will distract you and give you a moment to remember all of the reasons why you are quitting.

10. Go for a quick work out. Whenever you feel the urge to smoke, take 5-10 push-ups. Your mind and body will be diverted quickly by engaging them in a new activity. A quick gaming session also keeps your mind off from nicotine.

(Also read: The Unfortunate Consequences of Passive Smoking)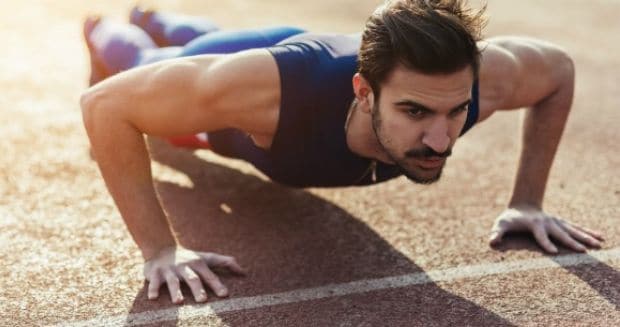 Go for a quick workout whenever the urge to smoke hits you

Smoking cessation has definitive milestones which you should take note of. Key ones are 72 hours to reduce nicotine levels significantly, 14 days to recover from physical withdrawal, 48 days to recover from habituation and 3 months to go to sleep without thinking of smoking. Know and understand this journey to be able to quit smoking successfully. Remember that smoking is a one or all proposition. One single puff is sufficient to blow up all your efforts.


Disclaimer:

The opinions expressed within this article are the personal opinions of the author. NDTV is not responsible for the accuracy, completeness, suitability, or validity of any information on this article. All information is provided on an as-is basis. The information, facts or opinions appearing in the article do not reflect the views of NDTV and NDTV does not assume any responsibility or liability for the same.


For the latest food news, health tips and recipes, like us on Facebook or follow us on Twitter.