If you are trying to lose weight, other people will tell you to stop eating carbohydrates and fats. This is one of the most common pieces of advice you will hear, but it is often misleading. It is important to note that not all foods with carbohydrates and fats will make you put on weight. When it comes to the latter category, you must learn to distinguish between healthy fats and unhealthy fats. There are specific types of fat that are not only good for your body in general, but also help you shed kilos. This is what nutritionist and personal trainer Pooja Bhargava has discussed recently, through an Instagram reel.


Pooja explained that healthy fats keep you "full and focused," since they take longer to digest. She added, "By eating healthy fats in moderation, you can control your appetite and prevent overeating. Healthy fat is essential for your metabolism. So, when you eat fats you fire up your fat-burning rate." She also mentioned that certain fats help in regulating blood sugar levels. But how to distinguish between good and bad kinds of fat?


(Also Read: Drinking Water To Eating Healthy Fat - Here's How You Can Boost Immunity Naturally)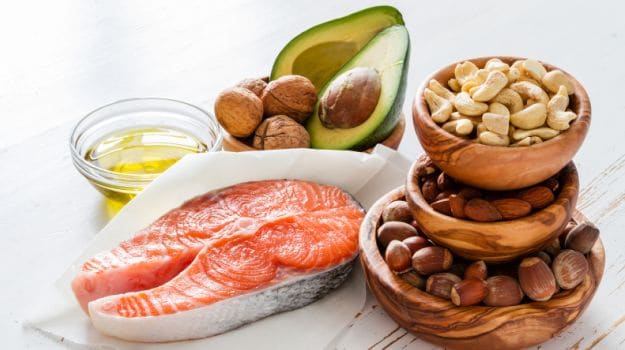 Healthy Fats versus Unhealthy Fats
Pooja points out that unhealthy fats are generally found in certain vegetable oils and processed food items. The latter tend to contain high amounts of saturated fat, which can have damaging effects. In general, experts also suggest avoiding trans fats as much of it is industrially produced and can cause heart diseases. On the other hand, healthy fats are found in certain natural food items. By consuming these fats, we can reap the numerous benefits that Pooja listed earlier, including weight loss. Here are some of the healthy fat foods she recommends:
Here Are 6 Foods With Healthy Fats
1. Ghee
It is rich in omega-3 and omega-6 fatty acids, specifically conjugated linolenic acid (CLA), which helps manage weight
2. Walnuts
They contain polyunsaturated fats (PUFAs) and alpha-linolenic acid, which aid in weight loss. It is also believed that they stimulate a region of the brain that controls food cravings.
3. Coconuts
They are known to boost metabolism and lower cholesterol levels. Coconut oil is also considered a healthier alternative to other types of oil.


(Also Read: 7 Power-Packed Recipes With Lots Of Energising Nuts)
4. Flax Seeds
They are full of omega-3 fatty acids, fibre and lignans, a plant compound with antioxidant and anti-inflammatory effects.
5. Avocado
They contain healthy dietary fibre and keep you full for longer
6. Olives/ Olive Oil
Olives have a low-calorie density and can aid in weight loss if consumed in moderation. Olive oil contains healthy monounsaturated fats, which have many benefits for your body.
Check out Pooja Bhargava's original post below:
About Toshita SahniToshita is fuelled by wordplay, wanderlust, wonderment and Alliteration. When she is not blissfully contemplating her next meal, she enjoys reading novels and roaming around the city.