Just what the doctor ordered … 'The fear that massage can push cancer cells round the body is a nonsense'. Photograph: Getty Images.A break at a spa would be an obvious choice of relaxing holiday for people with serious illness you might think, but most spas are very wary of taking bookings for people with cancer. Thankfully a handful have changed their approach and are now offering dedicated retreats.What you need, said my friends as I made my first tentative steps back on to dry land after the stormy seas of cancer treatment, is a break. They were right: and where more appropriate than a spa, an undemanding short holiday with health at its centre? A day of pampering and massages was exactly what the doctor ordered.
But there was a catch. I am the veteran of many spa trips, and on every previous occasion I have breezily ticked a "no" in that tedious questionnaire that precedes your treatment. Recent operations? None. On medication? No. Any history of cancer, diabetes, heart disease, epilepsy or allergies? No, no, no, no and no.
Only now it's different. Yes, I have had recent operations; and yes, I am on medication. And yes, sadly I do have a history of cancer. And I know that ticking all those boxes in the waiting room means I'll be unlikely to be ushered through to the treatment room.
Because spas, on the whole, are scared of people like me. Most do not have therapists trained specifically in how to treat them, and the default position in most spas is to refuse many treatments – massages especially. The fear is that massage can push cancer cells round the body: it's a nonsense, and in fact my radiotherapy for breast cancer came with a course of massages from a specially-trained Macmillan therapy team. As my therapist there said, massages would hardly be offered as part of an oncology treatment package if there was any danger in it.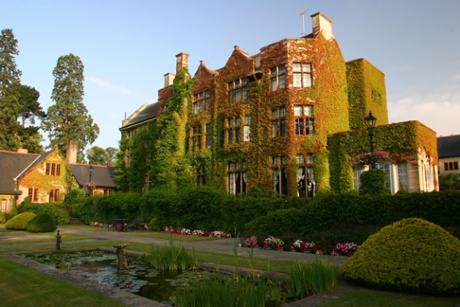 Not every spa manager seems to realise this, but the good news is that some spas have started to. About three years ago Abi Wright, founder of spabreaks.com, got a call from a "distraught" customer, recently recovered from cancer, who had just been turned away from the reception desk on a spa break having innocently ticked all those cancer and medication and recent operations boxes on the health form.
"I did some research and realised cancer is a bit of a taboo subject at spas; and I phoned a few spas up and said, this is insane," says Wright. "Spas are ideal places for people to go when they're going through gruelling cancer treatment or recovering from it, and what the spas need to do is wise up on what's OK and what's not OK, and to offer staff who know what they're talking about rather than some 18-year-old therapist who tells a client, in front of a waiting room full of people, that she couldn't touch her with a bargepole because she's ticked the cancer box."
Several spas around Britain have taken up Wright's gauntlet, so off I headed to one of them, Pennyhill Park Hotel in Surrey. Its "recovery retreat" began well –before I even arrived, I received a phone call from one of the therapists who – hurrah! – knew perfectly well that massage isn't dangerous for someone in my position, and booked me in straightaway for a therapeutic massage with aromatherapy oils (exactly the same treatment I enjoyed at the Macmillan centre). I also opted for a reflexology session, which again I'd found relaxing as part of my oncology treatment package.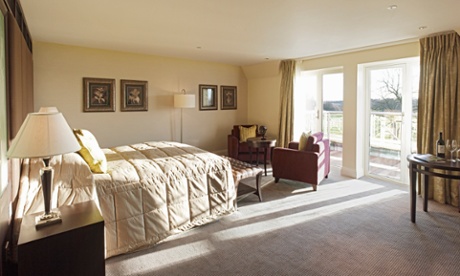 Pennyhill Park is a modern spa in a separate building from the main hotel: it's got a huge swimming pool and blissful hot tubs outside, and a labyrinth of thermal rooms, some of which are separate for women and men, offering steam or ice or herbs or showers. When you've got cancer you tend to spend much of your time stripping off and lying on a bed for some medical reason, so doing the same thing at a spa felt to me like claiming my body back, and learning to enjoy it again rather than fear it, as I had over the previous few months.
Pennyhill Park is one of around 10 spa hotels to offer "recovery retreats"; Wright's hope is that over the next year or two many more will follow their lead. Given the recent research that found that 50% of the population is likely to go through cancer at some point in their lives, it surely makes sense for the sector of the holiday market most connected with health to get to grips with what we need, and to welcome us – and our custom – with support and understanding, rather than with fear and misinformation.
• A one-day recovery ritual retreat, including one treatment and lunch, at Pennyhill Park in Surrey starts at £170. Make sure you always discuss your medical condition with spa staff before booking.
All of these spas offers treatments to people recovering from cancer. As well offering residential packages and special consultations they also welcome guests on regular one-day and half-day packages:
Rockliffe Hall in County Durham, day spa rates from £80 for a half day, including one treatment and lunch
Vale Resort in Glamorgan, day spa rates from £59 for a half day including a massage and lunch; full day from £69
Ragdale Hall in Leicestershire, day spa rates from £77 for an evening session including supper and a treatment
Lifehouse Spa Hotel in Essex, day spa rates from £69 including treatment and lunch
Mere Golf Resort and Spa in Cheshire, day spa rates from £99 including two treatments and lunch
Waldorf Astoria in Edinburgh, day spa rates from £120 for a half day for two with a massage each and tea
Grayshott Spa Hotelin Surrey, day spa rate from £105 including treatment and lunch
Foxhills, also in Surrey, day spa with lunch and a treatment from £120