Stressed Youths Could be at Risk of High Blood Pressure
NDTV Food | Updated: February 08, 2016 13:02 IST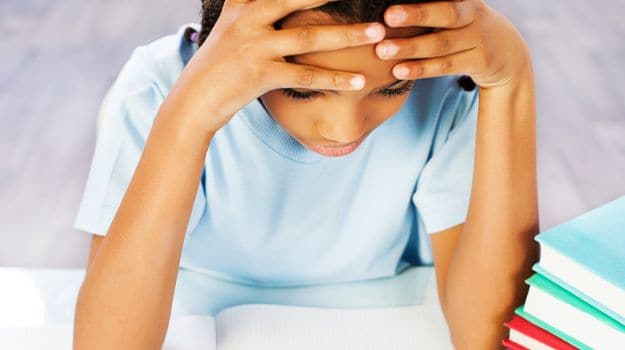 Stressed, are you? It has become such a common part of our daily lifestyle that we constantly find ourselves looking for instantaneous (and temporary) cure in the form of a weekend getaway, a lavish pampering session at the spa, heading to a movie theatre for some entertainment or hitting the bar with friends for some fun. Doing so refreshes our mind for a few hours, but then it resurfaces again once we get back to work. While stress is most commonly associated with working professionals, in reality, youngsters too go through it, which also hampers their health in the long run.

According to a new research done by the Stanford University in California, the tendency to take more stress during youth may increase the risk of developing high blood pressure later in life. Also, stressed youths who are overweight are three times more likely to develop high blood pressure.

Casey Crump, researcher from the Stanford University in California, US used the national disease registry data to track the health of more than 1.5 million 18-year-old men, who had been conscripted into the army in Sweden between 1969 and 1997, till the end of 2012.

None of the conscripts had high blood pressure when they began their stint in the military. Their stress resilience level was measured by structured interview.
The men were quizzed about psychological adjustments made, their conflicts and successes, and responsibilities assumed at school, home, or at work, to gain a picture of an individual's emotional stability and maturity and arrive at a score of between one and nine on the stress resilience scale, with nine indicating high resilience.

Between 1969 and 2012, some 93,000 of the conscripts were diagnosed with high blood pressure. The average age of the men at the end of the monitoring period was 47, and the average age at diagnosis was 49.

A low stress resilience score at the age of 18 was associated with a heightened risk of developing high blood pressure in later life. Men in the bottom 20 percent of scores had a more than 40 percent heightened risk of the condition than those in the highest 20 percent of scores.

The study was published online in the journal Heart. This only leaves us to wonder how do we get to the root of the issue? Most often we are so used to it that we don't pay heed to the fact that taking stress can hamper us in many ways, especially our health. The only cure is to make lifestyle changes and bring about a balance in life. It's time we start making the effort.

Inputs from IANS.