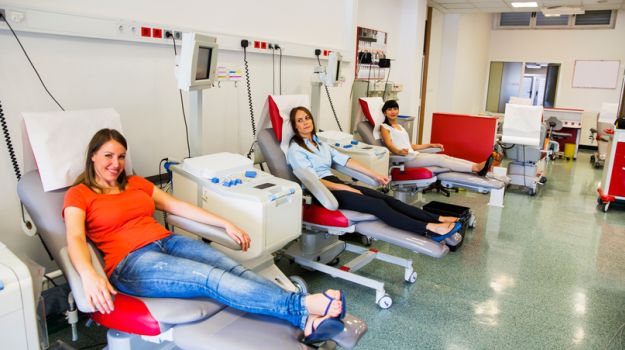 Once It's Done
As per the American Red Cross guidelines, "Drink an extra four (8 ounce) glasses of liquids and avoid alcohol for the next 24 hours." In case you feel faint or dizzy after your donation, sit and relax for a while and have some food. Make sure you refrain from any intense activity especially anything that involves lifting or application of pressure on your hand. Avoid driving in cases of feeling faint or dizzy. In case of bleeding after the donation, "Apply pressure to it and raise your arm straight up for about 5-10 minutes or until bleeding stops," says the American Red Cross. In case you get a bruise from the donation, apply cold compress or ice at regular intervals for a day. Next day onward, you can apply warm compress on the area to relieve the blood clot.
You medical examiner will conduct a few tests on you to determine your eligibility for the donation. These would simply involve a hemoglobin check,
weight
measurement,
blood pressure
and pulse test as well as body temperature monitoring. Several institutes follow their own standards to allow a person to donate blood, for an instance the American Red Cross requires women to be at least 5'5'' in height weighing 150 lbs/68 kg. These standards may vary from one country to another. It takes at least a day for the body to recover back the lost plasma. New red cells are gained back in about a couple of months' time; this is exactly why you would not be allowed to donate again until at least 50 days have elapsed.
And most importantly - Feel good about yourself, you might just have saved a life or helped someone in getting better.