Malaria is a sustained menace that continues to kill and threaten millions around the world. The official statistics estimate a drop in global malaria cases by close to 30% which the World Health Organisation plans to escalate to a whopping 90%. The apex health governing body also aims to put an end to malaria by the year 2040. World Malaria Day is celebrated ever year on the 25th of April. This year's theme is dedicated to indomitable spirit of fighting malaria and to "End Malaria for Good". As per the 'global technical strategy for malaria 2016-2030' adopted in the year 2015, the World Health Assembly seeks to reduce global instances of malaria and associated mortality by 90%. It also sets out to eliminate the mosquito-borne disease completely from at least 35 countries and to prevent the resurfacing of the disease in countries that are presently free from it.
Though experts suggest a major decline in global reported cases of malaria since 2000, it still poses threat to close to half of the population of the world. "World Malaria Day offers an annual opportunity to highlight advances in malaria control and to commit to continued investment and action to accelerate progress against this deadly disease. To achieve the targets of the "Global technical strategy" annual investment for malaria control will need to triple from current levels, reaching US $8.7 billion annually by 2030," WHO International, official Malaria Campaign page.(Also Read: 8 Genius Home Remedies for Mosquito Bites That Really Work!)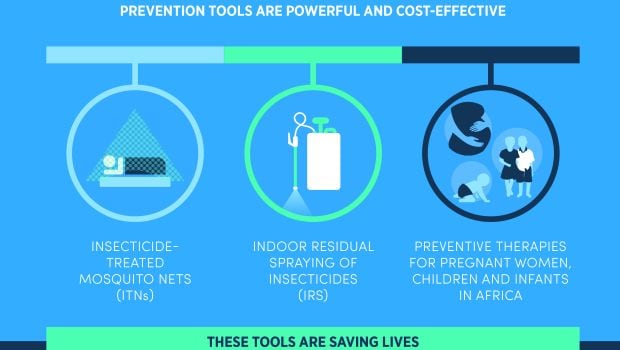 Image via WHO

WHO recently announced three African countries to pilot the first ever anti-malaria vaccine called RTS,S.
National Vector Borne Disease Control Programme suggests 95% of country's population to be living in "malaria endemic areas". In the year 2014 India reported 1.10 million cases of malaria and 561 deaths. Prevention is the best cure, this hold true for all ailments and diseases. In order to fight the monster one must know it in totality. We join hands in the fight against malaria and feel the utmost necessity to share some of the basic facts about this endemic, mosquito-borne disease.
1. Malaria is caused by Plasmodium parasites.2. These parasites are spread through the bites of infected Anopheles mosquitoes.3. There are 5 parasites that can cause malaria in humans.4. Plasmodium falciparum is the deadliest of all malaria parasites.5. Children under the age of 5 and pregnant women are most susceptible to the disease.6. More than 70% or two thirds of total malaria deaths constitute children under 5.7. Early diagnosis followed by speedy treatment is of the utmost significance.
This #WorldMalariaDay , let's #defeatmalariapic.twitter.com/zncQyj1rFH

— Ministry of Health (@MoHFW_INDIA) April 25, 2017
Here are easy-to-follow methods to #DefeatMalaria infection. #WorldMalariaDay#SwasthaBharatpic.twitter.com/2Z7CXoKbt0

— Ministry of Health (@MoHFW_INDIA) April 25, 2017
This is progress…The malaria death rate in sub-Saharan Africa fell by 57% between 2000 and 2015. #WorldMalariaDayhttps://t.co/Xdbdog4BeA

— Bill Gates (@BillGates) April 25, 2017
Info via online portals - World Health Organisation; National Vector Borne Disease Control Programme,Government of India.