Leftover Rice Recipes: Rice is one of the most popular, staple foods across India. Not only is it easy to cook, but also happens to be a versatile ingredient as you can make snacks, mains or even desserts from rice. In fact not just India, rice is one ingredient that proudly belongs to every cuisine. Talking about types of rice, you'll be surprised to know that there are more than 40,000 varieties of rice and India is one of its biggest producers as well as consumers.


Speaking of popularity, rice must be easily the most cooked food in all our households. The variety Indian cuisine offers when it comes to rice dishes is endless and simply too delicious to resist! From mouth-watering biryanis to comforting curd rice, we can never have enough of rice. Oh, and we must not forget the satiating Asian rice bowls and fried rice that are immensely delicious too. The sheer thought of these dishes make us miss and crave rice instantly. Besides the versatility, rice is also made in large quantities almost always and is kept in the fridge as a leftover.


While many of us would not like to have the same plate of rice for the next meal, wasting it isn't a good idea too. With a dash of creativity and addition of ingredients here and there, you can turn the leftover rice into a spectacular preparation that is hard to turn down. We present the best of leftover rice recipes that you can prepare at home in a jiffy.
Here Are 5 Best Leftover Rice Recipes To Prepare At Home:
Here is a flavour-packed fried rice recipe that would ward off all your hunger pangs instantly. The goodness of egg tossed with rice and a burst of garlic and cooked in a host of chillies and oriental flavours, this is a super easy way to turn around your leftover rice.
An easy to whip up egg, garlic and leftover rice.
Southern India's most cherished dish, curd rice is loved by kids and adults alike. It is a comfort food that is loved even beyond the region and is made in many different and unique variations. Curd rice is light and cool on stomach and is often suggested for someone unwell. It is a simple dish to prepare with leftover cooked rice soaked in water and mixed with curd along with simple seasonings like onions and green chillies.
An ideal rice recipe for a delicious, fulfilling meal.
Coconut rice is an easy and delicious rice recipe that you can relish for a light lunch or dinner. Coconut cooked in a pool of nuts and spices along with urad and chana dal sautéed with cooked rice. Prepare and pack this dish for lunch or use the lunch's leftover rice to cook coconut rice for dinner.


(Also Read: Coconut Chutney with a Twist: 4 Recipes You're Going to Want to Try, Now)
A great lunch recipe, light on stomach yet extremely high on nutrients.
Light, fresh and irresistibly delicious! Lemon rice is one of the easiest ways to turn around the leftover rice at home. Cooked in distinct flavours of mustard seeds, red chilli, hing and curry leaves along with nuts and chana-urad dal, this leftover rice recipe comes with a generous tang of lemon, which adds up to the zesty flavour.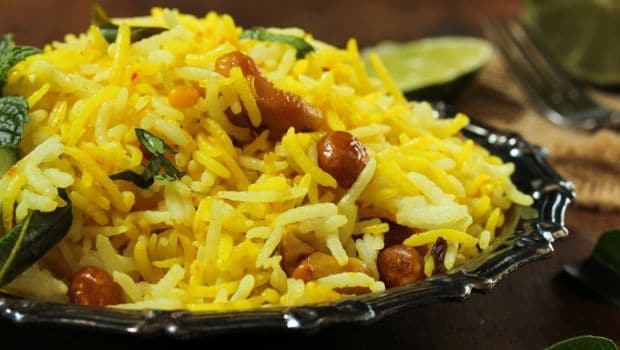 A squeeze of lime makes everything better.
Perfect recipe to utilise the leftover rice, vegetable fried rice is an easy and quick rice recipe to prepare at home. Pan-fry your favourite veggies along with a host of flavourful spices and herbs and you are all set! Quick, easy and too delicious to ignore!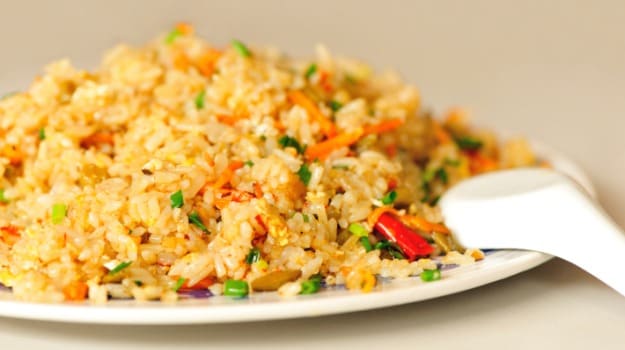 A fulfilling takeaway from the Chinese cuisine.
No more fretting over excess rice, these leftover rice recipes are sure to ease the hassle to prepare for your next meal.
About Aanchal MathurAanchal doesn't share food. A cake in her vicinity is sure to disappear in a record time of 10 seconds. Besides loading up on sugar, she loves bingeing on FRIENDS with a plate of momos. Most likely to find her soulmate on a food app.