ImTurmeric Recipes: India is a country of herbs and spices that are home grown and have more than one uses. With changing Indian seasons, our kitchen pantries also change the stock, but there are a few spices that remain in our kitchens all year long. One such spice is turmeric (haldi), a desi spice that is a treasure trove of various medicinal benefits, and thus, has been termed as our very own desi superfood. It is one such ingredient that has a permanent place inside every Indian kitchen. With a bright yellow-orange colour and a strong fragrance, turmeric has a unique earthy taste. Its primary compound is curcumin that is responsible for that wonderful yellow-orange tinge in curries. One of the most powerful spices, turmeric is a go-to ingredient for a variety of health problems and for interesting turmeric recipes.


Besides having countless uses, turmeric (haldi) comes with innumerable health benefits to its credit. From being a great antioxidant to having anti-bacterial and anti-fungal properties, turmeric has enough reasons for you to include it in your daily diet. It has a long history of usage in India with some even stating its presence in the ancient Ayurveda practice to promote holistic health of the body. Before we get to the refreshing and appetising turmeric recipes, let's look at why we should be preparing them at home!


(Also Read: Here's Why Turmeric (Haldi) is Used in Indian Wedding Celebrations)
Health Benefits Of Turmeric (Haldi):
1. Aids In Digestion: Turmeric's major component that is Curcumin is said to trigger bile production, which further boosts digestion. Increased secretion of bile juice helps facilitate smoother digestion through the tracts. Besides this it is also known to reduce the symptoms of bloating and gas.


2. Healing Properties: We all have heard our parents and grandparents suggesting haldi doodh or haldi tea to treat all sorts of wounds and infections. Thanks to its antiseptic and anti-bacterial properties, turmeric is hailed to be an effective solution for healing such woes. So the next time you face a burn or a cut, just try sprinkling a pinch of turmeric or drinking turmeric milk.


3. Boosts Immunity: Lipopolysaccharide is a substance found in turmeric that has anti-bacterial, anti-viral and anti-fungal agents that stimulates the human immune system.


4. Good For Brain: According to various medical researches, curcumin present in turmeric helps repair the stem cells of the brain - the same stem cells that can help in the recovery from neurodegenerative diseases like Alzheimer's or stroke.


Even many western countries are including turmeric in various dishes. Recently, West opened its eyes to turmeric latte or what Indians have been relishing as haldi ka doodh since ages. Interesting, right? Here is a list of healthy yet delicious heart-warming haldi recipes that you can prepare at home and reap in the many benefits and mouth-watering flavour of turmeric.
Here Are 7 Best Turmeric Recipes To Try At Home:
With just three ingredients and a few steps, turmeric kulfi is the perfect summer dessert to relish with your family. Fresh turmeric added to boiled milk followed by sugar and frozen in moulds for a chilled kulfi.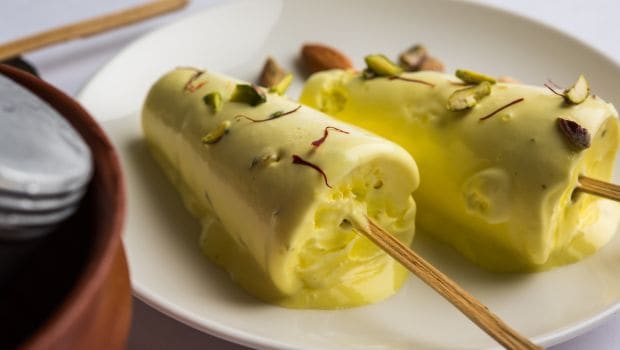 Turmeric Recipes: This delightful kulfi recipe is not only totally hassle-proof but takes just three ingredients to prepare. Image credits: iStock
The quintessential Indian accompaniment, chutneys are a part and parcel of every Indian meal. Here is a mint and turmeric chutney perfect to prep up your next meal. Hand churned spices mixed together with coriander, plum and jam for a tangy chutney that you can pair with piping hot parathas.
Turmeric Recipes: A mixture of various hand churned spices and herbs, this is a tangy accompaniment to pep up the dinner table.
Having a bad throat? Running nose or indigestion? Here is the perfect detox solution to all such woes. A cup of hot detox haldi tea packed with the goodness of ginger, honey and haldi is simply the best option to prepare at home and sip on during the winter chill.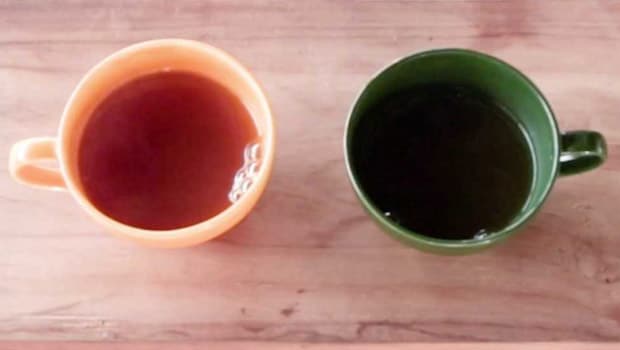 Turmeric Recipes:
A perfect combination of antioxidants and anti- inflammatory ingredients, this haldi tea consists of a number of health benefits.
A mouth-watering oriental curry that you can pair with steamed rice, hot yellow curry with vegetables is a zingy curry made with a base of raw turmeric, galangal (ginger root), lemongrass, chillies and milk with sauteed vegetables cooked together to perfection.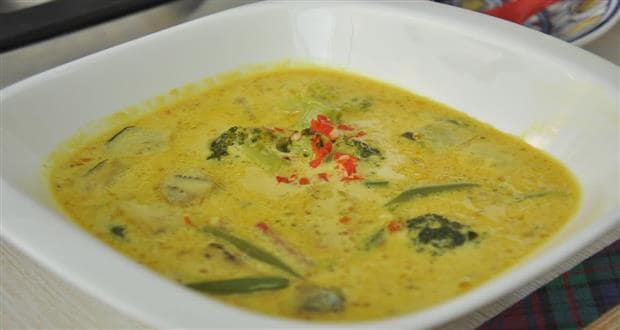 Turmeric Recipes: A host of spices and fresh turmeric giving this oriental savory an Indian kick. Image credits: iStock
A detox drink you can relish every day. Carrot, oranges, raw turmeric and ginger juiced together with the addition of lemon juice, strained and served chilled. Packed with the goodness of fresh veggies and fruits along with the benefits of turmeric, this detox drink is perfect to start your day with.


(Also Read: 5 Best Detox Water Recipes | Easy Detox Recipes)
Turmeric Recipes: The turmeric in the drink works wonders for your aching bones post workout. Image credits: iStock
Also known as Kaju Maluwa, this is a traditional Sri Lankan dish where cashews are an integral part of their cuisine. This is made with a host of spices such as cardamom, cinnamon, curry leaves, fenugreek and the good old turmeric cooked in a luscious coconut milk curry.
Turmeric Recipe: A delicious cashew and green peas curry cooked with a host of spices for a luscious curry. Image credits: iStock
The good old haldi drink comes with a healthier twist! Packed with the goodness of bananas, pineapple, cinnamon, flax seeds, ginger along with turmeric this drink is blended well with coconut milk and serve chilled.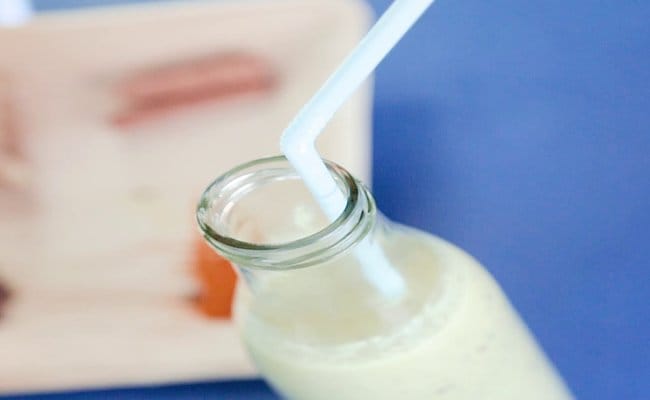 Turmeric Recipes: Easy to prepare and highly palatable, this haldi drink is perfect for your body to tackle the day.
If you don't already appreciate the presence of this wonder spice in your kitchen, these turmeric recipes are sure to change your thoughts. Try and let us know your favourite recipe in the comments section below.
About Aanchal MathurAanchal doesn't share food. A cake in her vicinity is sure to disappear in a record time of 10 seconds. Besides loading up on sugar, she loves bingeing on FRIENDS with a plate of momos. Most likely to find her soulmate on a food app.