There must be something that's sets a
chutney
apart. Which is why food experts across the world refrain from classifying it as a sauce, relish or even a dip. Chutneys have been a part of our Indian cuisine for centuries. Made fresh by grinding ingredients such as coriander, coconut, sesame, groundnuts, yogurt, cucumber, mint and tomato to name a few,
chutney
is a common side dish used extensively in almost all Indian cuisines. Chutneys are a huge part of Pakistani and Bangladeshi food too. Here are 9 Chutney recipes in Hindi that you must try.
1. Dhaniye ki Chutney in Hindi
A lip-smacking chutney made by using a fine blend of coriander, garlic and chillies. The chutney goes best with
kebabs, pakodas
and a range of Indian starters
. Dhaniye ki chutney
is sure to leave you licking your plates clean.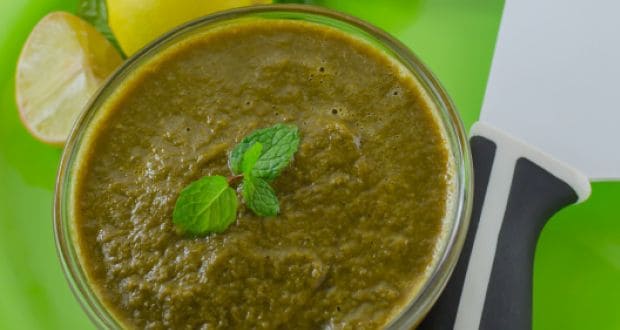 2. Aam ki Chutney in Hindi
A summer favourite,
aam ki chutney
is the perfect sweet and sour side-dish that often holds the potential to outdo the charm of the main dish. Aam ki Chutney goes best with poori- subzi and piping hot rice and
dal.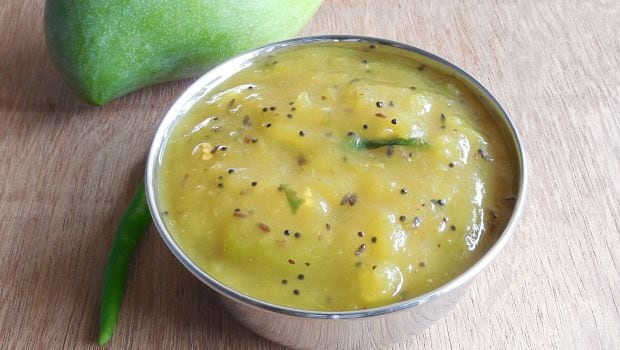 The soothing recipe of aam ki chutney in Hindi
3. Tamatar ki Chutney in Hindi
The bright red chutney packed with the goodness of tomatoes, garlic cloves, vinegar and mustard is a pleasant explosion of flavours you won't want to miss out on. A must try.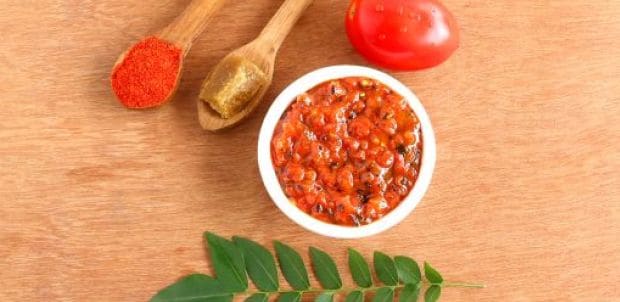 The bright red chutney recipe packed with the goodness of tomatoes is a must try
4. Amla Chutney in Hindi
An easy to make and oh-so delicious chutney made by blending amla and saunf. The sour chutney is also one of the Ayurveda's most precious gems. Amla and its extensive range of benefits makes the chutney one of the healthiest chutneys in Indian cuisine.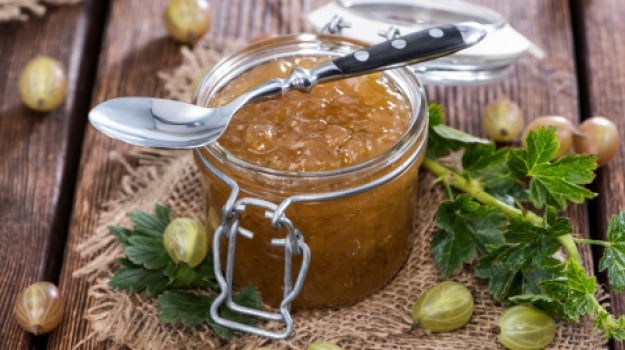 5. Pudine ki Chutney in Hindi
You have seen them with
pakodas, kebabs, samosas
and so much more. The lip-smacking treat is arguably the nation's favourite chutney. Now make it at home with this easy to follow recipe.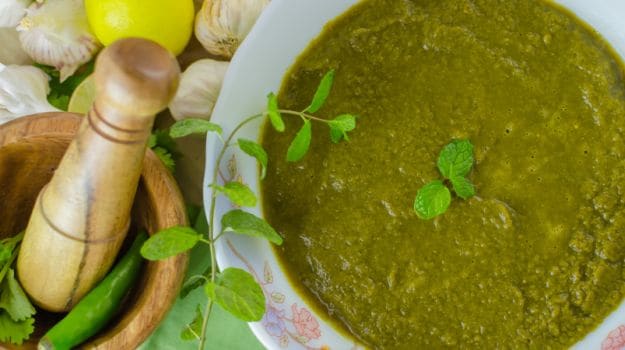 6. Mooli ki Chutney in Hindi
Packing the goodness of radish, hung curd and walnuts, this Kashmiri recipe is served chilled with the piping hot mains.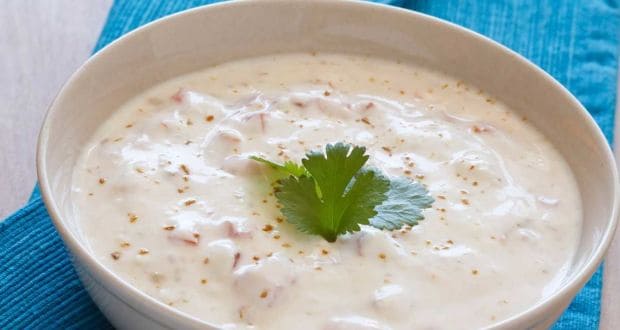 7. Coconut Chutney in Hindi
Be it
vadas, idlis, dosas
or
appams
, no South Indian fare is complete without the standard coconut chutney. Packing the best of South Indian produce in coconut, tamarind pulp and green chillies, coconut chutney is a lovely foil to the soothing
sambhar
which makes for another staple on the South Indian platter.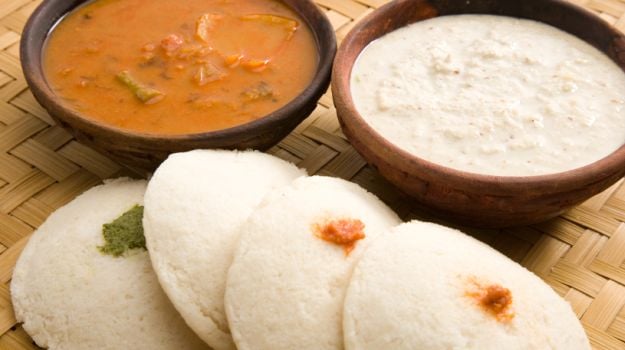 8. Raw mango (Kaccha aam Chutney) in Hindi
Prepared from raw or unripe mango, the tangy and spicy accompaniment is another summer favourite we can't get enough of ever. The delicious recipe is sure to leave you weak in your knees too.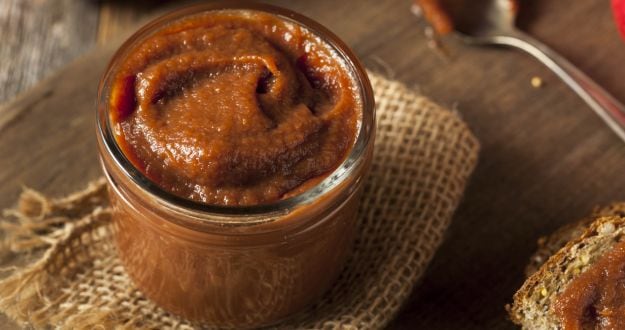 Prepared from raw or unripe mango, this chutney recipe in Hindi is a winner in its own right
9. Mint and Turmeric Chutney in Hindi
A beautiful blend of hand churned spices and herbs like mint, turmeric,
dhaniya
and plum Jam, this rustic recipe is sure to leave you craving for more. We can see you slurping already.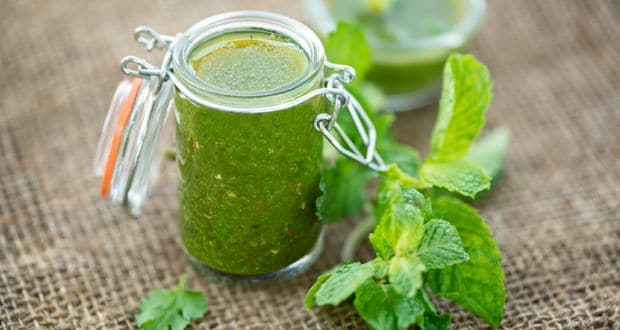 This rustic recipe is sure to leave you craving for more
Give us an ingredient and we'll make a chutney out of it. Try making these delicious preparations and let us know how it went in the comments section.
About Sushmita SenguptaSharing a strong penchant for food, Sushmita loves all things good, cheesy and greasy. Her other favourite pastime activities other than discussing food includes, reading, watching movies and binge-watching TV shows.