India is famous for its chutneys. It is a wonderful accompaniment that can transform any dish and is usually prepared fresh in an Indian kitchen. It is a must to serve chutneys with certain food preparations like Samosas and Pudina Chutney from North India or the Dosas from South India that are incomplete without the quintessential Coconut Chutney.

Say South Indian food, and dosa is probably the first thing that comes to mind for most people. The crisp pancake-like treat stuffed with masala aloo or just smeared with a mix of spices is a breakfast favourite not just in the South, but across the country as well. It is quite a sight watching it being prepared fresh in front of you, as your appetite builds up by the time it is served. But what makes dosaeven more enjoyable is the range of lip-smacking chutneys that accompanies it.

Traditionally, dosa is served with a bowl of sambar and coconut chutney on the side. Some darshinis also serve a spicy tomato chutney along with the other accompaniments. These freshly made chutneys are so flavourful that it is not surprising to find the bowl of sambar untouched while the chutneys are wiped clean to the last bit. In fact, in most households, dosas are served sans sambar for breakfast but with freshly made chutneys that more than make up for it.

Chutneys are one of the easiest recipes to master. They require very less effort but a handful of fresh ingredients to make them well. It is all about hitting that right flavour note, and if you manage to achieve that then you can team them with a number of dishes or use them as flavour boosters for salads, wraps, starters, etc.

If you are bored of the traditional coconut chutney and looking for ways to make your meal more exciting, then our 10 best chutney recipes for dosa will make you a pro at it. Ranging from spicy to sweet and tangy, there's something for everyone. Using fresh herbs and spices, you can blend a tempting range of chutneys for a different flavour experience each time. Mango, garlic, curry leaves, figs, tomatoes ... there's no end!

Here's our list of 10 best chutney recipes for dosa -


Recipe by Chefs Aditya Bal & Devanshi

Coconut chutney is a must when serving dosas. Tweak the classic recipe by adding a handful of fresh mint leaves for a zing. For the recipe, click here.

Recipe by Chef Sobha Muraly

Mango and coconut, what's not to love? Then add in some spices and it is a clear winner. For the recipe, click here.


Recipe by Chef Manju Malhi

An irresistible, sweet and tangy chutney made with the goodness of dried figs along with the flavours of malt and white vinegar, chillies and garlic. For the recipe, click here.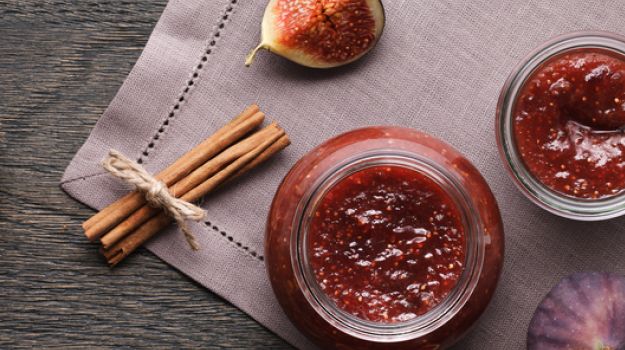 Recipe by Chef Niru Gupta

An easy to make onion relish that will liven up your dosa instantly. For the recipe, click here.