When we want to celebrate or just get a drink after work, we're usually in a fix. The fast-paced city life has us going from one spot to the next, in search of exciting cocktails, amazing food and a pleasant ambience. Whether with work colleagues, a friend or that special someone, you sometimes just want to go out and have a good time. But be honest: As much as you love heading out to a buzzing bar, when the bill arrives - it often slaps you back to sobriety. And that's why we LOVE happy hour. It's almost always party time somewhere, and with happy hours you never have to miss out. Because nothing has us smiling ear to ear more than drinking and saving money at the same time. Double the drinks, double the happiness!
(The Beer Craze: India's Most Loved Microbreweries)
To answer the question on everyone's mind - where can I get a good deal right now? - we've narrowed down the best happy hours in Delhi, Mumbai and Bangalore along with their timings (you're welcome).
(10 Best Cocktail Recipes)
From sipping the city's best cocktails as soon as the clock strikes 5 to chugging seriously-cheap drafts at the best late-night bars, here are the ultimate happy hours. So grab a stool and settle in for some of the best deals across India. Cheers!
NEW DELHI
Turquoise Cottage
One of Delhi's oldest and most frequented bars, TC (as it's lovingly called) has the longest happy hours making it the best place to unwind after a long day with 2-for-1 Long Island Iced Teas. Noon to 9 pm daily! The casual ambience makes it a perfect place to catch up with friends and the best part about heading there on a Sunday – they have super deals (we mean ladies night!). The Chilli Chicken (INR 370) is recommended.
Where:
DLF Place, Saket and Regent Square, MG Road
Happy Hours:
12pm – 9pm
Price for Two:
INR 850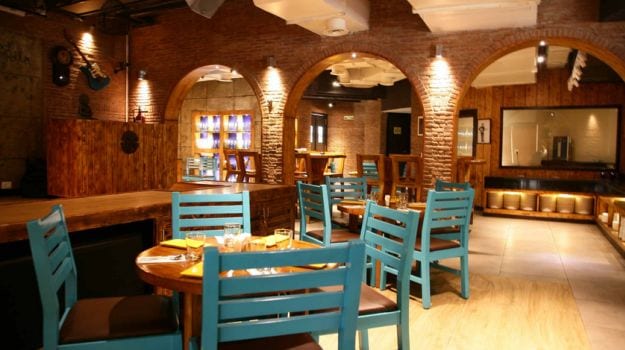 Summer House Cafe
Atop Aurobindo Market, this casual cafe is cleverly located to beat HKV traffic. And with Happy Hour deals throughout the week, it's always packed. Wash down their Double Bacon Double Cheese Pizza with a pitcher of LIIT and have an amazing night.
Happy Hours:
12pm to 9pm
Where:
Hauz Khas Village
Price for Two:
INR 1000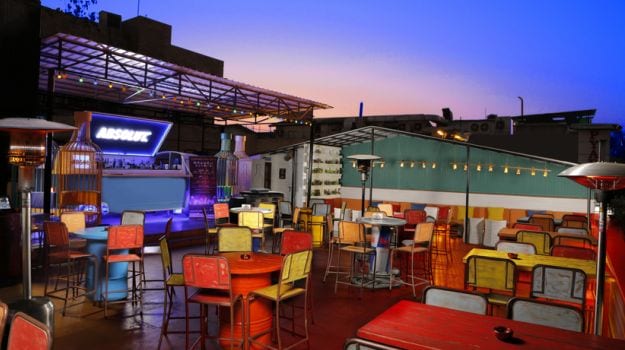 Fork You
From serving delicious steaks and mind blowing burgers (INR 400 approximately) during the day to showcasing innovative Forkology at night, Fork You can take you by surprise. We're already thrilled about the discounted drinks, but take a look at their happy hours: 9 straight hours of affordable boozing every single day.
Happy Hours:
12pm to 9pm
Where:
Hauz Khas Village
Price for Two:
INR 1000 and INR 195 for a pint of beer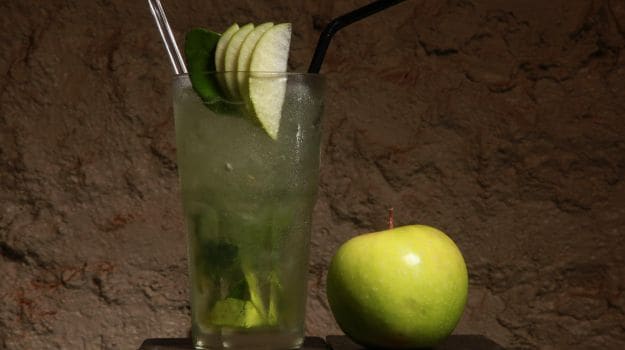 PCO
By virtue of having the best mixologists in the city, this underground bar offers the most clever cocktails in town ranging from a mean 19th and classic Old Fashioned to their bespoke Mood Cocktail. But you need a little sustenance too, which is where their Cheesy Fries and Pulled Lamb Crostini Platter come in. They have a bar on the mezzanine floor, and a cigar room and yet another bar on the top floor. Warning: You need a 4-digit password to get in, but it's definitely worth the trouble.
Happy Hours:
6pm – 9pm, Sunday to Thursday
Where:
D-Block, Vasant Vihar
Price for Two:
INR 850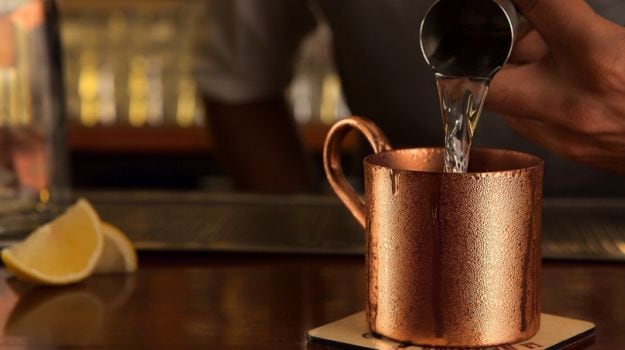 Strikers
This music-centric microbrewery has a casual air about it which is hard to beat. With their in-house brews and Striker Special Platters (INR 350), this bustling pub is also popular for Live Performances like Comedy Night every Thursday and Sufi Night on Saturdays. Get ready to have some fun without burning a hole in your pocket.
Happy Hours:
3pm-8pm (Monday to Thursday), 3 pm-7 pm (Friday), 12pm-8pm (Saturday and Sunday)
Where:
Golf Course Road, Gurgaon and Ambience Mall, Vasant Kunj
Price for Two:
INR 1000 and INR 195 for a pint of beer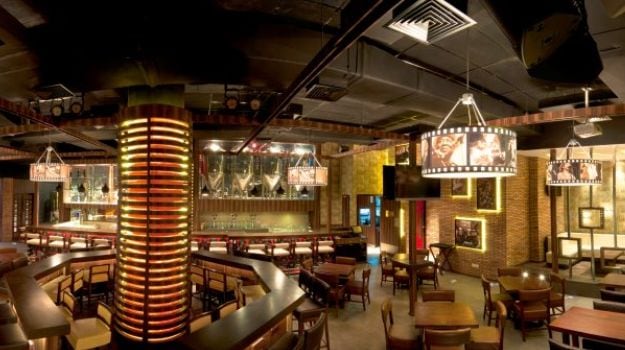 Shalom
Popular for their Sufi nights every Wednesday and Friday, Shalom also a yummy Mezze Platter and Red Wine Sangria. In the mood to dance and let your hair down? Then this is the place for you.
Happy Hours:
4pm-8pm(Monday to Friday) and 4pm-1am(Every Saturday)
Where:
N-Block Market, GK1
Price for Two:
INR 1500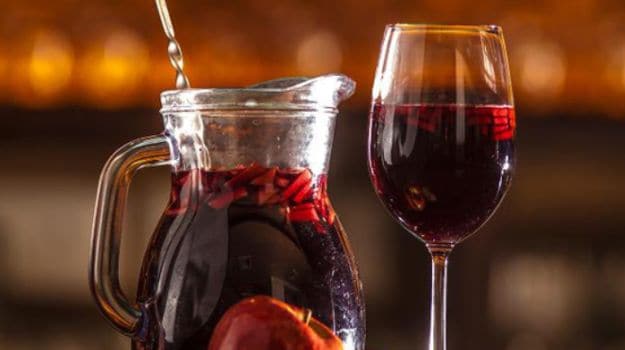 BANGALORE
13th Floor
One of Bangalore's favourite watering holes, 13th Floor simply never goes out of style. Their Happy Hours go on for only 2 hours, but we had to include it for the quality experience and the breathtaking view. This romantic spot is packed even on Mondays and known for their minty Mojitos (INR 400) and Sangria (INR 375) over some scrumptious Son-In-Law Eggs. Reservation recommended.
Happy Hours:
5pm-7pm
Where:
MG Road
Price for Two:
INR 1000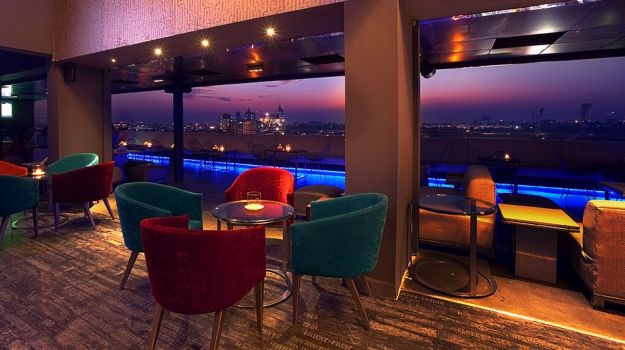 Plan B
This place hits all the right notes. They've got good food, good beer, and good music. With 50% off on draught beer, Plan B is also famous for their BBQ Chicken Wings (INR 295) and their 12 wings ABS challenge. They even have offers on food on certain days of the week, so call beforehand to confirm. It's safe to say that- There's no Plan B when there's Plan B!
Happy Hours:
12pm-6 pm (Monday to Thursday)
Where:
Brigade Road and Shanti Nagar
Price for Two:
INR 700 and INR 95 for a pint of beer
Hard Rock Cafe
Housed in a heritage building with a fabulous vibe, Bangalore's Hard Rock Cafe is the best in the country. You want two drinks for the price of one, right? Head here and get rid of the weekday blues with 50% off on IMFL and beer during Happy Hours. Brace yourself for some great music, and devour their Legendary Burger (INR 475) and Palooza Nachos (INR 470) while you're at it.
Happy Hours:
4pm-8pm (Monday to Friday)
Where:
St. Marks Road
Price for Two:
INR 1100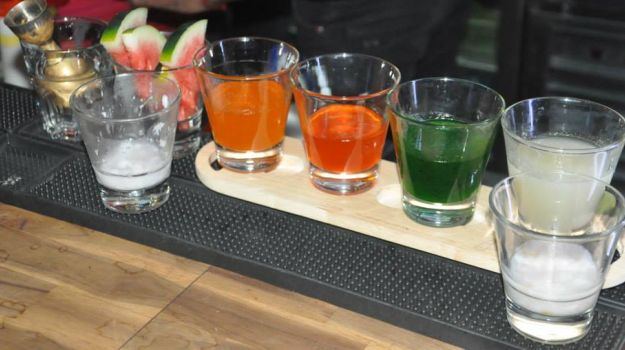 MUMBAI
Woodside Inn
With an excellent range of fresh beer on the tap, Woodside Inn is where old world charm meets a modern vibe in the city of Mumbai. This casual all-day diner has Happy Hours throughout the week with delicious eats like their Thin Crust Pizzas (INR 495 approximately) and Chicken Stuffed With Fresh Mozarella (INR 545).
Happy Hours:
4pm-8pm
Where:
Oshiwara, Andheri West and Colaba
Price for Two:
INR 900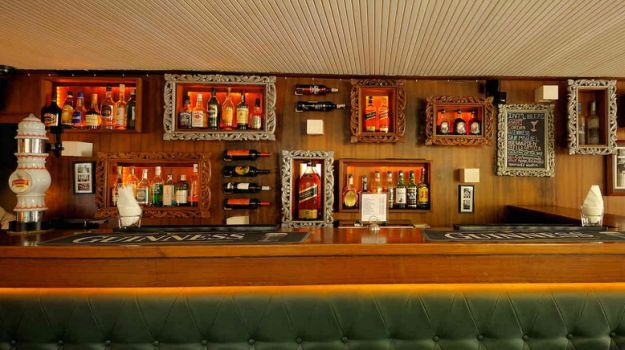 BlueFROG
You have to head to BlueFROG for their Sunday Brunch, with 50 dishes on offer and unlimited alcohol. And their Cosmopolitan is hands-down the best in town.
Happy Hours:
6pm-9pm (Tuesday to Sunday)
Where:
Lower Parel
Price for Two:
INR 1300 and INR 200 for a pint of beer
Smoke House Deli
With it's homely vibe and delectable food, SHD has an edge over most restaurants in Phoenix Mills. You don't want to miss out on their Ginger+Kaffir Lime Leaves Caipiroska and Makers Manhattan.
Happy Hours:
4:30pm-6:30pm, 10:30pm-12:30am
Where:
Bandra West and Lower Parel
Price for Two:
INR 1000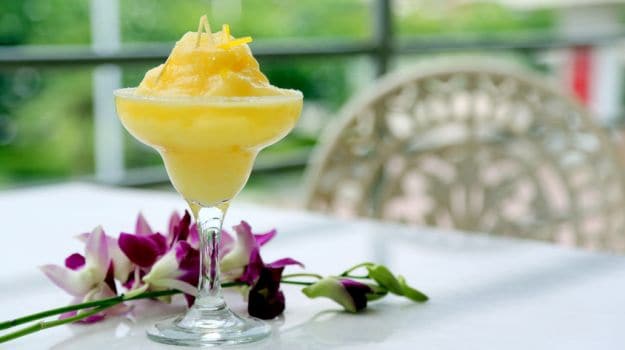 (What Does Your Favourite Cocktail Say About You?)