Birthday celebrations are incomplete without a scrumptious cake. The dessert has been long bringing joy to many and hardly anyone can resist taking a bite of it. From strawberry and blueberry to chocolate and vanilla, cakes come in different shapes, varieties, and forms, and have the quality to make us drool every time we smell the sweet aroma. The cake is not just a delicious dessert but it represents milestones and festivities.


Also Read: Bipasha Basu's Mom Made This Yummy Bengali Dish, And We Have The Recipe Too


Presenting someone with a cake on their birthday is the sweetest thing you can do. And, actor Karan Singh Grover seems to be already following this advice. He gave a delectable cake to his wife, actress Bipasha Basu, on her birthday. How do we know that? Well, the cake featured in Bipasha Basu's Instagram Stories where she gave us a glimpse of her birthday celebrations.
We can see the yummy multi-layered cake loaded with strawberries and nuts with a message that read, "Happy birthday monkey princess".
In her Stories, she also shared loads of sweets that she received on her birthday including another delicious-looking cake. Now if you are planning to hone your baking skills this Sunday, then here are some birthday cake recipes for you.
1. Pineapple cake
No matter how innovative and extravagant cakes are offered these days, the charm of classic pineapple cake remains unmatchable. Soft and spongy cake with whipped cream between the layers and fresh slices of pineapple on the top. Try this cake recipe for your loved one's birthday. Recipe here.
2. Fudgy chocolate cake
There is hardly anything that doesn't go well with chocolate. Now when it comes to cake, the combination is drool-worthy. This fudgy chocolate cake is layered with chocolate fudge frosting and has a thick chocolate ganache on top. Click here for the recipe.
3. Cherry cheesecake
This cherry cheesecake has the sweetness of cherries and the smoothness of cream cheese. If you love cherries and crave cake, then definitely try this cherry cheesecake recipe. See the recipe here.
4. Eggless vanilla cake
For those who don't eat eggs but also don't want to compromise on the taste, this cake is for you. It is soft, fluffy, and has a mild flavour of vanilla. It can be easily made in the microwave without any hassle. Recipe here.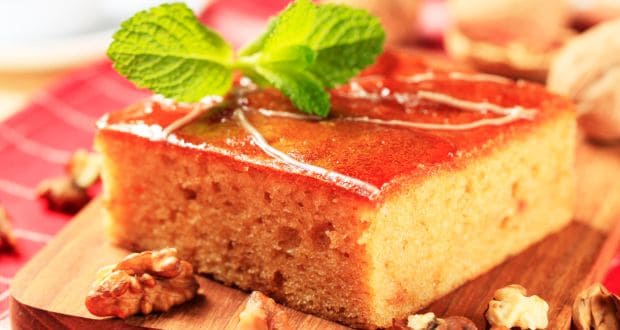 5. Coffee cake with mocha frosting
Coffee lovers just shouldn't miss this coffee cake recipe. It is fluffy, tasty, and is infused with the aroma and flavour of the coffee. Bake this cake for any occasion and it will surely light up your mood. Check the recipe here.