The diversity of Indian cuisine is reflected in not just the variety of recipes, but also the spices and pastes used in cooking. From garam masala to panchphoron, there are so many diverse spice mixes that are part and parcel of Indian cooking. These aromatic combinations amp up any dish they are added to and take it to the next level. Now, not just Indian chefs but also international ones are trying to incorporate these spices into their cooking. Take for instance celebrity chef Nigella Lawson who regularly shares her recipes online. The British food writer and cook shared a recipe for Panchphoron Aloo on her Twitter handle, and desis are loving it. Take a look:
#RecipeOfTheDay is a glorious potato dish, Panchphoran Aloo, that I feel I've been cooking forever and will never tire of! With eternal gratitude to @SameenRushdie from whose wonderful book #IndianCookery it comes from https://t.co/BtL8FYf4mrpic.twitter.com/DD7TQ8LvmZ— Nigella Lawson (@Nigella_Lawson) July 6, 2023
Also Read: Craving Dessert? Try This 'Emergency Brownies' Recipe By Nigella Lawson
Celebrity chef Nigella Lawson regularly shares recipes on her social media handles with the hashtag 'recipe of the day'. This time, on Thursday afternoon, the recipe she shared was none other than an Indian treat. Panchphoran aloo, a classic Bengali dish for vegetarians, was the recipe of choice for the day. Panchphoron is a special spice mix made in Bengal and used in multiple dishes.
"Recipe of the day is a glorious potato dish, Panchphoran Aloo, that I feel I've been cooking forever and will never tire of," read the post by Nigella Lawson on Twitter. On the recipe page, she added a bit about how much she really loves Panchphoran aloo. "They're a constant in my life, and once you make them, you will see why."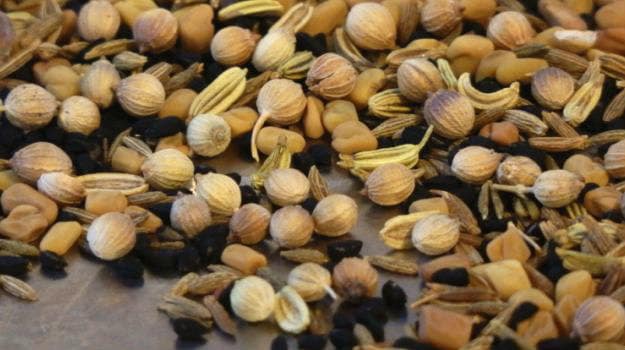 Also Read: Nigella Lawson Is Craving 'Dal Chaval' And Indian Foodies Are Loving It
As for how she uses panchphoran aloo in her meals, Lawson explained, "I'm afraid I mostly cook them not in the context of an actual Indian meal, but to accompany fried eggs for brunch at weekends, or to give pep to leftovers in the week or whenever; they're also a must for my Christmas cold cuts, though we don't need to think about that right now!"
A number of Twitter users reacted to the recipe shared by Nigella Lawson. Many Indians loved the recipe shared by the celebrity chef and prompted her to keep sharing more Indian dishes on her handle. "A Bengali Favorite," said one user while another agreed, "And we mostly pair it with Luchi, another obsession of Bengalis!" Several explained how delicious the panchphoran spice mix was. "Paanch Phoron is one of the most glorious, understated, and underrated spice mixes Bengali cuisine has gifted to the world," commented another user.
Take a look at the reactions here:
Nigella lawson's Panchphoran Aloo .. looks good 😍😍 https://t.co/sD36OnRzlw— Jaikrish (@uterlybutterly) July 6, 2023
@JonScoff This one's definitely for you.

I make something silimar but instead of fresh red chillies, I use 1/2 teaspoon of chilli powder, one heaped teaspoon of paprika, & 3 seared fresh green chillies...

...don't forget the 200g of frozen petit poi which you add midway through— Abdul M. Ismail (@AbdulMIsmail) July 6, 2023
This is a unique mix of spices from Bengal. It goes particularly well with potatoes and red pumpkins, but also with plain greens like spinach, cauliflower leaves, brussels sprouts, etc.— Rustam Roy (@_RustamRoy) July 6, 2023
I've made this using dried methi instead of fenugreek seeds. It's really good.— Max Johnson (@maxjthinks) July 6, 2023
What did you think of the panchphoran aloo recipe by Nigella Lawson? Tell us in the comments.
About Aditi AhujaAditi loves talking to and meeting like-minded foodies (especially the kind who like veg momos). Plus points if you get her bad jokes and sitcom references, or if you recommend a new place to eat at.