The season to reap sitaphal or custard apples has begun. Hailing its entry into our diet is Pooja Bhatt, daughter of Mahesh Bhatt. The actress posted a photo on Instagram where she is holding a freshly picked ripe custard apple in her hand. In the caption, she wrote, "Sitaphal for me. Custard or sugar apple for thee." The fruit is known by many names -- sitaphal, sharifa, custard apple and sugar apple -- in India and different parts of the world. The fruit can make us swoon with its smooth flesh and sweet taste. What's more, it is rich in vitamin A and C, potassium and magnesium; all these nutrients help in dealing with problems of PCOS and heart health. No wonder, with so many benefits to it, the fruit had to make its way to Pooja Bhatt's fruit basket. In her post, she added the hashtags "nature's bounty" and "what you sow you reap."


(Also Read: Mahesh Bhatt Turns 71 Today, Celebrates With His Family With A Special Birthday Menu.)
The fruit can be had raw and fresh, with its juicy pulp melting in our mouths. Or, we can choose to whip it up into a delicacy of our choice. From kheer to ice cream, this fruit can handle it all. While we are not sure how Pooja Bhatt is planning to have her custard apple, we may try our hands at these recipes.


(Also Read: Alia Bhatt Cooks Her Favourite Dishes And Shares Her Diet Secrets (Watch Video))
Here Are 5 Custard Apple Recipes You Can Cook At Home:
1. Custard Apple Kheer
Mixing custard apple with jaggery and roasted green gram can give us one the most flavourful kheers we can have. The recipe gets an added dose of flavours with pistachios, almonds and cardamom powder.
2. Almond and Custard Apple Rabdi
Sitaphal or custard apples are best suited for sweet dishes. To make the rabdi, we need double fat milk, fruit pulp, castor sugar and some almonds. It serves as a luscious dessert after meals.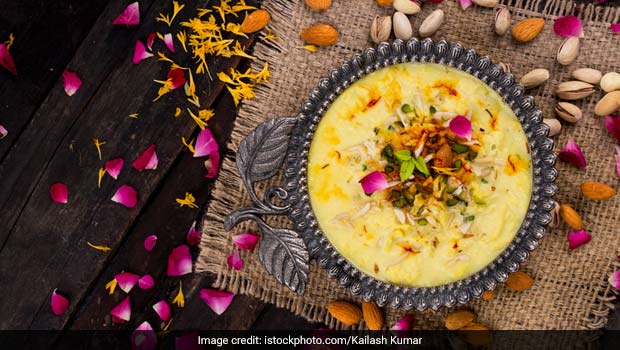 3. Almond, Ginger and Custard Apple Smoothie
Smoothies are never out of trend. So why not make some with these fruits? Almond milk and honey can make this smoothie a one-of-a-kind drink this season.
4. Custard Apple Kalakand
This is another sweet made with custard apples. Ditch the regular kalakand found in the market to make these delicious ones in your kitchen.
5. Custard Apple Ice Cream
If something can make for a smoothie, then why not try to churn ice-cream. This one uses only four simple ingredients and the vanilla essence is optional.


Pooja Bhatt is embracing this fruit. When are you?