Spring season has begun across the country. As the weather warms up and the biting cold winters give way to the breezy summers, there are a number of festivals lined up as per the Hindu calendar. The first one, Basant Panchami, marks the onset of spring and brings an end to the winter season. This is closely followed by Mahashivratri or 'the Great Night of Shiva'. Mahashivratri this year falls on 1st March and will be celebrated by devotees with much fervour and aplomb. Here is all you need to know about this festival's customs and significance, along with some vrat-friendly recipes that you can make on this auspicious day.
Mahashivratri 2022: Date And Auspicious Time Of Shivratri Puja
Mahashivratri 2022 is being celebrated on Tuesday, 1st March 2022 across the country.


Nishita Kaal Puja Time - 12:08 AM to 12:58 AM, Mar 02
On 2nd Mar, Shivaratri Parana Time - 06:45 AM


Ratri First Prahar Puja Time - 06:21 PM to 09:27 PM


Ratri Second Prahar Puja Time - 09:27 PM to 12:33 AM, Mar 02


Ratri Third Prahar Puja Time - 12:33 AM to 03:39 AM, Mar 02


Ratri Fourth Prahar Puja Time - 03:39 AM to 06:45 AM, Mar 02


Chaturdashi Tithi Begins - 03:16 AM on Mar 01, 2022


Chaturdashi Tithi Ends - 01:00 AM on Mar 02, 2022


Source: drikpanchang.com
Mahashivratri 2022: Significance | Why Is Mahashivratri Celebrated?
Mahashivratri falls on the 13th or 14th day in the month of Phalgun as per the Hindu calendar. There are many legends associated with why Mahashivratri is celebrated. One suggests that it marks the day when Lord Shiva married Goddess Parvati, while another says that it was the night that Shiva performed the heavenly dance of creation, preservation and destruction.


Mahashivratri is focussed on the power of meditation and spirituality. Devotees visit temples, sing prayers and chant the name of Lord Shiva on this day. The 'Shiva Linga' in the temple is decorated with Bael leaves that the deity is said to be fond of. Milk, fruits and sweets are offered by people on Mahashivratri to appease Lord Shiva and receive his blessings.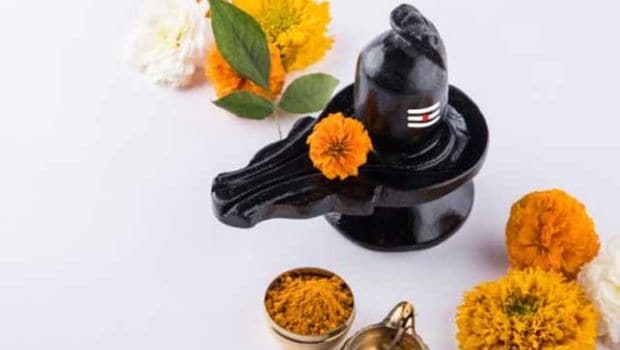 Mahashivratri 2022: Fasting Rituals And Vrat-Friendly Recipes
On the Mahashivratri day, many devotees observe a fast as a penance to Lord Shiva. Some follow a strict 'Nirjala' fast as a show of their devotion, abstaining from water or food through the entire day. Others follow a 'Phallar' vrat that involves consuming only fruits and milk. Fruits such as ber, banana, apple and oranges may be eaten as part of this Mahashivratri fast. However, such fasts may not be suitable for everyone, especially for the aged, those who are sick, or pregnant ladies.


(Also Read: Happy Mahashivratri: Significance of Offering Bel Patta(Leaves) In Shivratri)
Devotees may also consume a light Sattvik meal on Mahashivratri. Sabudana and Kuttu are popular ingredients used in vrat-friendly recipes. If you are planning to make a vrat-special meal on Mahashivratri, we have some recipes for you.
Here Are 5 Vrat-Friendly Recipes For Mahashivratri 2022:
Light and crisp, Kuttu ki Poori is a staple during the fasting period. Have it as it is or with a vrat-friendly gravy.


Sabudana Khichdi too is another fulfilling dish that you can consume on Mahashivratri fast.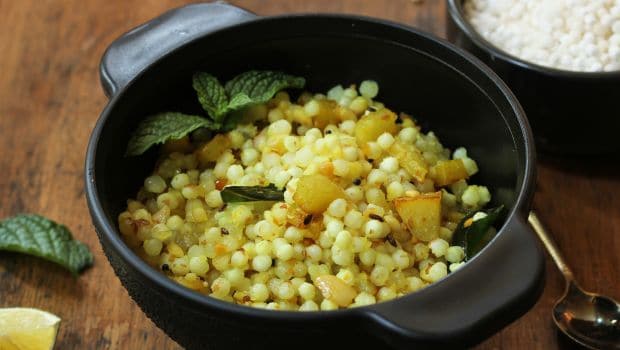 Potatoes can be made into this soulful gravy with minimal spices. Best consumed with Poori or Cheema by the side.


Samak or Barnyard millet is another ingredient consumed while observing fasts. Use it to make this light and healthy steamed Dhaka.


Bring a sweet end to your Mahashivratri meal with the goodness of Makhane (Fox nuts) in the form of a creamy kheer.
Happy Mahashivratri 2022!
About Aditi AhujaAditi loves talking to and meeting like-minded foodies (especially the kind who like veg momos). Plus points if you get her bad jokes and sitcom references, or if you recommend a new place to eat at.