There are many random acts of kindness on the internet which never cease to amaze us. However, one such seemingly generous act actually had a hilarious and unexpected end to it. Nelly Zenani, a comedian based in South Africa, took to Facebook to narrate the anecdote of an incident which happened to him while he was ordering food from McDonald's. It all started when Zenani was at a McDonald's drive-through, and the lady behind him constantly kept honking because he was taking a lot of time to order. He then came up with his own plan to teach her a lesson. Read the full post here:


The man narrated in the post how he was bugged by the woman's impatience, so he decided to pay for her order in order to teach her a lesson. He continued to the next window at McDonald's, and when the woman found out that he had paid for her order, she was quite embarrassed. "I continued to the next window and she leaned out of her window looking all crazy at me because the teller told her I paid for her food. She felt very embarrassed and avoided my through-the-rear-view-mirror eye contact," he wrote in the post.
That wasn't all that that Zenani did. At first, he had simply planned to pay for her food at McDonald's in order to make her feel guilty. But then, he realised that he had paid for both orders, so at the check-out counter, he grabbed her order too and fled! "When I got to the last window to get my food, I showed the assistant both my receipts and took her food too! I paid for it, it's mine! Now she has to go around again and wait even longer. She gonna learn today," concluded Zenani.


(Also Read: McDonald's Customer Enraged As Delivery Boy Cancels Order; Eats It Outside Her Home)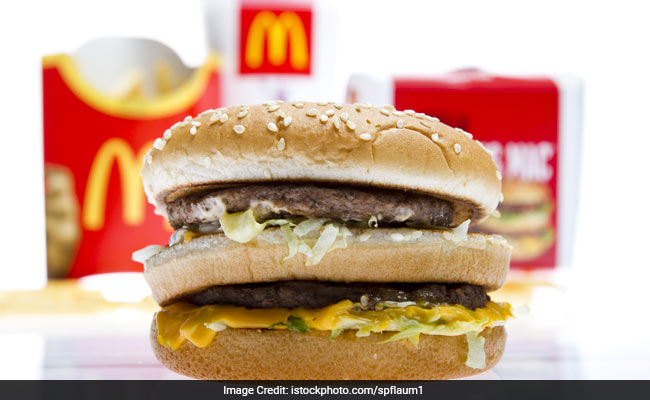 The post shared on Facebook by Nelly Zenani received over 39k likes, 10k comments and over 236k shares. The viral post was funny and quite relatable for those who frequently order from McDonald's drive-through restaurants. The way that the man taught her a lesson was indeed hilarious. "I hope that this lady learned her lesson about her bad behaviour issue," wrote one while another said, "What goes around comes around."


What did you think of the viral post? Tell us in the comments below.
About Aditi AhujaAditi loves talking to and meeting like-minded foodies (especially the kind who like veg momos). Plus points if you get her bad jokes and sitcom references, or if you recommend a new place to eat at.