How do you fancy your Sunday mornings? Getting up late to a balmy Sunday
brunch
is delightful indeed, but waking up early and taking to the road with hundred other running enthusiasts is beyond exciting. This Sunday, we were at the third edition of the annual Lutyen's
Run
2016 at Central Secretariat Ground where the atmosphere was electrifying and contagious.The race was divided into three categories - 7k, 14k and 21k respectively. While on our way to the venue, we spotted the first batch of runners getting on with their 21k run at 5.30 am! The warm-up session was taken by none other than the Indian marathon legend Ms. Sunita Godara. Ms. Godara has many running accolades and awards under her belt, including the maximum number of marathons ever run by an Indian. Her encouraging spirit added oodles of enthusiasm to those attempting the run.
The Lutyen's Run had close to 600+ runners, and largely included participants who either have run marathons previously or were striving towards running more in the future. "We had close to 600 registered entries this time with more than 100 people from the administrative background," said the co-organizer of the event, Coach Ravinder.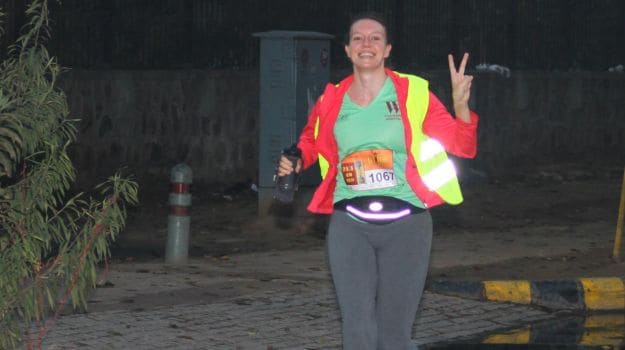 Image Courtesy: BOUNTY CLICKS, Atul Narula

We met some very interesting people, who happily shared their running journey explaining how a mile turned into their marathon dream. "We started running as a way to get fit and get back in shape. Running is addictive, as you realise what your body is capable of which you didn't put to use all those dormant years. Running is a passion for us, and we fly off to other cities to participate in various marathons," shared Ajay Kapoor and Sushil Kumar who were running their 8th marathon.
Sanjay Krishnan, another participant, has been running since close to three years now. He attempted his first official marathon a couple of years back. "You know what happens when you start working. No matter how much you deny, you need to make extra efforts to keep healthy and fit. I used to train and run earlier. My first marathon was almost two years back, I have been running ever since, This was my first half marathon." shared Sanjay.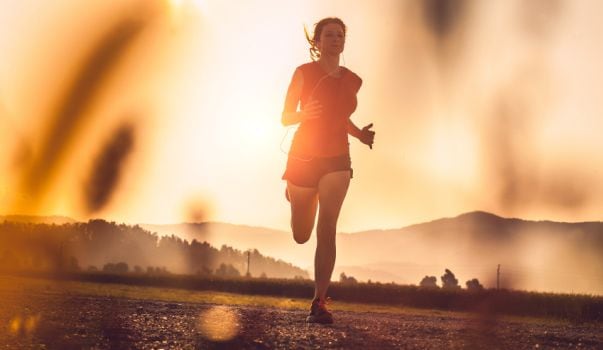 Before You Plan to Run a Marathon
"Running in groups, outdoors can be lot of fun. It is one of the best ways to stay fit. I reiterate that you need not sprint - jog, walk, run and repeat," opined Coach Ravinder.
"I would say that one should also do bits of weight training to strengthen muscles. Yoga and cross-fit training helps me boost my stamina and of course, avoid smoking, drinking and maintain a healthy, balanced diet," noted Sanjay Krishnan.
We also got a chance to talk to Abhinav Dhasmana, the man who stood second in the half marathon category clocking-in fabulously at 1 hour 37 minutes. "I am an Army man and there is a lot of emphasis on physical fitness there. I was on a UN mission and served in Lebanon for three years. I realised that people there, in general, were fit. They walked extensively, and ran and cycled too. That prompted me to take my fitness to another level," said Abhinav.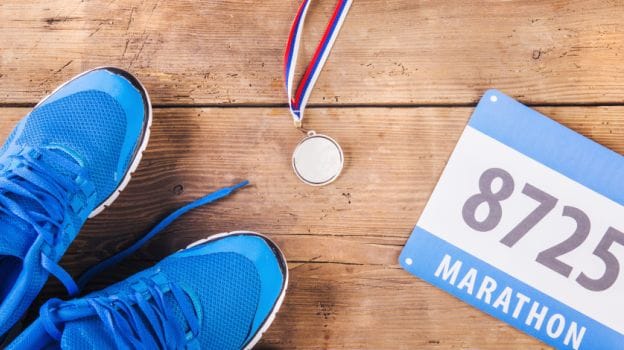 Abhinav attempted his first half marathon in 2012 and ever since has only been getting better. "You have to be passionate about running. You have to be serious about it in your head. It is not only about physical stamina but about your mental strength as well. Eat healthy, pick your shoes carefully - as running long distance can take a toll on your legs and feet - load up on carbs (good carbs) at least a couple of days prior to your run and take lots of protein to replenish the loss of energy post run. Music helps, so put those headphones on," concluded Abhinav.
Three people from our team also attempted the 7k run including me. I agree, getting up during those wee hours can sound a bit grueling, but having to run on those beautiful roads of Chanakyapuri and Embassy area was an experience of its own. The morning was pleasantly cool, carrying a subtle earthy aroma in the wind from the previous night's rains. The roads were quiet and clean, welcoming us to run past. Believe me or not, running outdoors - and by that I don't mean in parks - is an experience. Running a marathon can be contagious. Most of us who participated never liked running and hated the treadmill. But this experience has changed our view. We're running again at another marathon event on 3rd April, if that explains!