Story Progress
Back to home
Achaar ka Paratha Recipe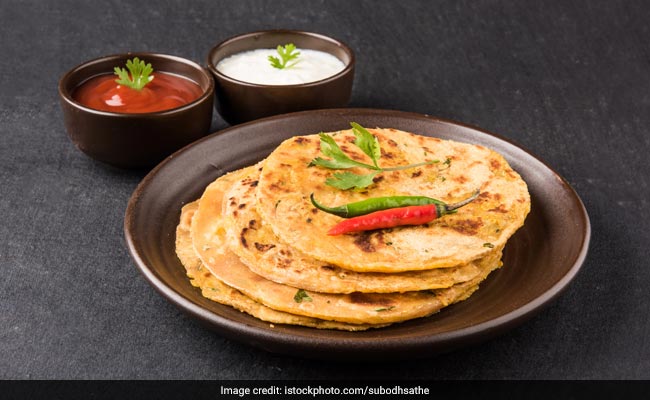 How to make Achaar ka Paratha
About Achaar ka Paratha Recipe: Its easy and hassle free, achaar ka paratha is a spicy, chatpata and absolutely delicious Indian bread that might not need anything else to pair up as well. Just rub in the achaar masala and your parantha mixture is ready to be cooked and relished! Irresistibly tasty and great to prepare for your next meal with family.

Ingredients of Achaar ka Paratha
Masala from mango pickle
1 green/red chilli, chopped
Kneaded dough (atta)
Ghee or vegetable oil (to cook the parathas)
1.
Roll out the atta like a roti, just thicker.
2.
Spread the achaar masala all over the roti. Add some chillies if you like.
3.
Fold the roti from all the sides making it look like a dumpling.
4.
Roll it into a flat round and cook from both sides on the griddle / tawa till little brown spots appear.
5.
Once that is achieved, smear desi ghee or oil and cook till golden color is achieved on both sides.
Recipe Notes
No extra salt to be added as the achaar masala has it in abundance.
If you wish you can pair Achaar Paratha with some chilled curd.